We thought we'd kick of Friday the 13th with one of our favorite middle grade reads: Nightmares! by Jason Segel and Kirsten Miller.
***About the Book***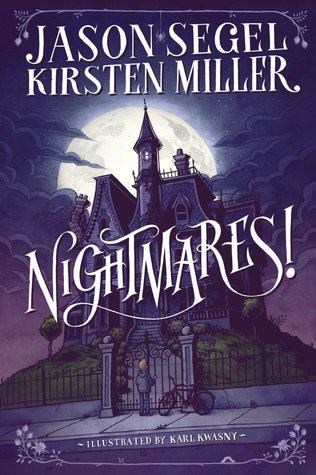 Nightmares!
by
Jason Segel
,
Kirsten Miller
Series:
Nightmares! #1
Published by
Delacorte Books for Young Readers
on September 9, 2014
Genres:
Adventure
,
Fantasy
,
Middle Grade
,
Paranormal
Pages:
355
Goodreads
Buy the Book
The hilariously frightening, middle-grade novel Nightmares! is a Texas Bluebonnet nominee and the first book in a trilogy about a boy named Charlie and a group of kids who must face their fears to save their town.

Sleeping has never been so scary. And now waking up is even worse!

Charlie Laird has several problems.

His dad married a woman he is sure moonlights as a witch.
He had to move into her purple mansion, which is NOT a place you want to find yourself after dark.
He can't remember the last time sleeping wasn't a nightmarish prospect. Like even a nap.

What Charlie doesn't know is that his problems are about to get a whole lot more real. Nightmares can ruin a good night's sleep, but when they start slipping out of your dreams and into the waking world—that's a line that should never be crossed.

And when your worst nightmares start to come true . . . well, that's something only Charlie can face. And he's going to need all the help he can get, or it might just be lights-out for Charlie Laird. For good.
Watch the trailer:
***Our Review***
The 411:
Charlie Laird may be young, but he's already been through so much. Ever since he and his dad and his brother, Jack moved into his stepmonster's big purple mansion down the street, he's been having nightmares. When he thinks Jack has been taken to the Netherworld, he goes after him. The question now is can he face his fears and save his brother before the nightmares take over?

What We Loved:
As soon as we heard that Jason Segel was involved in this project we got ridiculously excited. During the first year of Book Con in New York, Meg attended a panel about Nightmares and fell even more in love Listening to Jason read the first chapter sealed the deal and we quickly moved this one to the top of our to-be-read piles. It didn't disappoint. Here are some of the things we loved most:
Characters– We loved Charlie, Jack, and their dad. But we also really felt for Charlie's stepmom, Charlotte. These authors created characters that you will fall in love with, cheer for and want to read more about as soon as you turn the last page.
The Nightmares– Everyone is afraid of something, right? There is a fear that everyone can relate to here. Maybe you're afraid of real things like bugs, clowns or the dark. Maybe it's things like zombies and man-eating rabbits. Or maybe your fears have to do with things in your life like being a horrible athlete or failing a test at school. It's all here.
Lessons Learned– We remember when we were younger and books always had that hidden moral in them. It's something that we miss in a lot of newer books and something that we were thrilled to see in Nightmares! Charlie learns to deal with an enormous amount of grief and he learns to overcome his fears. That makes his story worth putting in the hands of everyone.
Audiobook– Do you love listening to books on tape? No matter what your answer is you need to grab this audio. It is narrated by Jason Segel and is exceptional. He really brings the story to life in a way that we haven't seen before! Make sure you check it out.
"I wouldn't make fun of someone's nightmares until you've slept a night in his pajamas."

Um...Not So Much:
There's really not much to say here. As parents we would caution that the content is… nightmarish. If your kiddos scare easily, you may want to read this one with them or read it first so you can talk it though with them. That's not so much a complaint as it is a word of warning.

What We Think Will Happen Next:
We are so glad that Charlie's adventures don't end with just one book. We cannot wait for The Sleepwalker Tonic and The Lost Lullaby.

Bottom Line:
Funny, adventurous, and exciting, Nightmares is not to be missed. With humor, emotion and action, Miller and Segel have captured the true heart of what a Middle Grade novel should be.

Verdict:
Rating Report
Cover
Characters
Plot
Writing
Overall:
5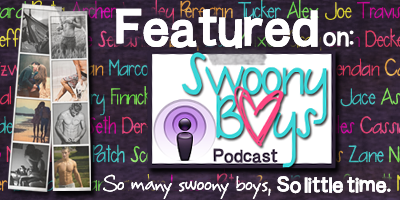 Related Posts