The Orphan Queen
by
Jodi Meadows
Also by this author:
Incarnate
,
Asunder
Series:
The Orphan Queen #1
Published by
Katherine Tegen Books
on March 10, 2015
Genres:
Fantasy
Pages:
400
Goodreads
Buy the Book
Wilhelmina has a hundred identities.

She is a princess. When the Indigo Kingdom conquered her homeland, Wilhelmina and other orphaned children of nobility were taken to Skyvale, the Indigo Kingdom's capital. Ten years later, they are the Ospreys, experts at stealth and theft. With them, Wilhelmina means to take back her throne.

She is a spy. Wil and her best friend, Melanie, infiltrate Skyvale Palace to study their foes. They assume the identities of nobles from a wraith-fallen kingdom, but enemies fill the palace, and Melanie's behavior grows suspicious. With Osprey missions becoming increasingly dangerous and their leader more unstable, Wil can't trust anyone.

She is a threat. Wraith is the toxic by-product of magic, and for a century using magic has been forbidden. Still the wraith pours across the continent, reshaping the land and animals into fresh horrors. Soon it will reach the Indigo Kingdom. Wilhelmina's magic might be the key to stopping the wraith, but if the vigilante Black Knife discovers Wil's magic, she will vanish like all the others

Jodi Meadows introduces a vivid new fantasy full of intrigue, romance, dangerous magic, and one girl's battle to reclaim her place in the world.
The 411:
Wil (Wilhelmina) is many things: a spy, thief, a princess, and a threat. When her homeland is conquered and her parents are killed, she and other orphaned children in the royal succession are taken to the capital of the city that conquered her homeland. Ten years later they have formed a group called the Ospreys, made up of thieves and spies. With the Ospreys, Wil is going to take back her throne.
She and Melanie (her BFF) assume false identities and infiltrate Skyvale Palace to study their foes and get any information they can to help with the invasion. Except the mission takes a new turn, and Wil isn't sure she can trust Melanie anymore when she starts sneaking off on unknown missions. As Wil uses her magic, she discovers the true horror of wraith (a bad by-product of forbidden magic), as well as the reason it exists, and if she isn't careful, she could be captured by Black Knife (the village vigilante) who somehow always finds her.

What We Loved:
The World. Jodi Meadows sure can come up with some awesome universes. We loved the world she created here, even though we've read plenty of books with similar plots.
Wilhelmina. We loved that Wilhelmina was a kick-ass female lead. We could relate to her decision-making, and we also fell for the villain along with her.

Um...Not So Much:
Except for the main plot and the characters, we felt like there was nothing stand-out about this book. It's not the quality we've come to love and expect from Jodi Meadows. Some of the phrasing in the dialogue and other parts of the writing just weren't for us.
We also didn't love that this book ended on an evil cliffy.

The Boys:
Tobiah Pierce. He is the Prince, the son of the King who conquered Wil's homeland and the boy Wil saved. He's pretty boring and we didn't fall for him at all, which is kind of complicated, you'll see.
Lieutenant James Rayner. He is Tobiah's cousin, best friend and bodyguard. He's quite charming, and we could have loved him.
"Lieutenant, do I perceive you are something of a flirt?"

"My heart is simply more open than most people's"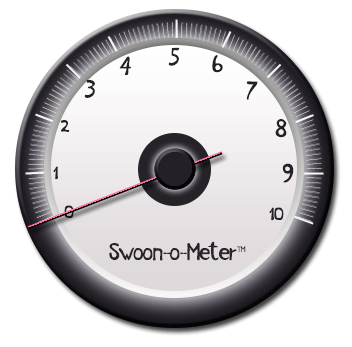 Patrick Lien. The leader of the Osprey's, he took them from the orphanage and gave them a cause and a home. He's quiet and mysterious, never showing any emotions. He is the son of the General who kidnapped Tobiah, but he doesn't want to be like his father. We really didn't get a feel for him, as he was only in parts of the book. After the way he treated Wil, he is definitely not swoonworthy.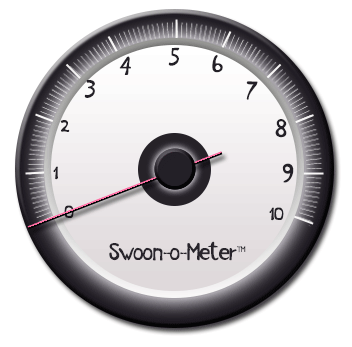 Black Knife. He's the mysterious vigilante we didn't think we would like, but couldn't help ourselves. He does the police work by getting rid of flashers (people who use magic) and thieves for the city, even though no one asked. The officials hate him, but the people love him. We fell for him the same way Wilhelmina did.
"No I actually did this to myself. But that's a story for when we're better friends."

"We aren't friends."

"That's why I'm waiting." He performed a deep, graceful bow. "Until tomorrow, nameless girl."

"Why are you here?" I asked.

"I like sitting in trees." There was tension in his voice, and weariness.

"Admit it." I leaned away from him, keeping my tone hard as our eyes locked. "You're following me."

"Very well, I'm following you."

"Why?"

"You keep getting away from me. That never happens."

"I don't think you're even trying to catch me anymore."

His chuckle came again, warm and muffled, but real enough that something inside me melted. "I'm still trying."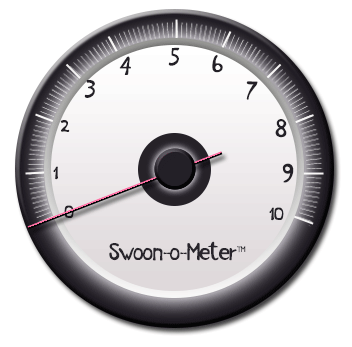 The Girls:
Wilhelmina Korte. Kick Ass Warrior Princess. Love Love Love her. We could be best friends. She had her own mind and didn't need a man to rescue her or define her. We loved that View Spoiler »when she learned about Patrick's true mission for the Osprey she rejected it, even if it came at the price for her kingdom. « Hide Spoiler
"The Ospreys, these children, were my life. Without them, I had nothing. But with them… With them, I would take back my kingdom.

"If I were going to fight and steal, It`d be because I had no choice. It would be for survival."

"The pain of what happened – it won't last eternity."

A lie. I knew very well how pain could last, and fester, and shape a person in unnameable ways."
Melanie. Wilhelmina's best friend and partner. She was funny but not really trustworthy. And she did some things that really surprised and disappointed us.
"Try to be polite."

"I'm always polite."

"You're always eyeing people's valuables. That's hardly polite."

Bottom Line:
The Orphan Queen is about discovering the price you are willing to pay for what you think is right when you're living in a world ruled by those wishing to keep you down, and what it's like to have to hide behind armor and become someone you're not just to survive. It's not the best thing Jodi Meadows has ever written, but we'll be back for more.

Verdict:
Rating Report
Cover
Characters
Plot
Writing
Swoon
Overall:
3.5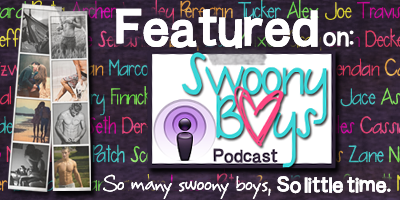 Related Posts