So many books come out each week making it hard to decide what to read. We want to make that a little bit easier on you by sharing our favorite release from the week and telling you our top 3 reasons why we think you'll love it too!
This week our selection is Assassin's Heart by Sarah Ahiers. Are you ready to hear more about this book and its author? Here we go…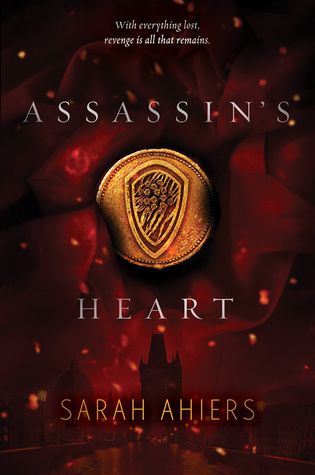 Assassin's Heart by Sarah Ahiers
Published by HarperCollins, HarperTeen on February 2nd, 2016
Genres: Fantasy
Pages: 400
Goodreads Buy the Book

In the kingdom of Lovero, nine rival Families of assassins lawfully kill people for a price. As a highly skilled member of one of these powerful clans, seventeen-year-old Lea Saldana has always trusted in the strength of her Family. Until she awakens to find them murdered and her home in flames. The Da Vias, the Saldanas' biggest enemy, must be responsible—and Lea should have seen it coming. But her secret relationship with the Da Vias' son, Val, has clouded her otherwise killer instinct—and given the Da Vias more reason than ever to take her Family down.

Racked with guilt and shattered over Val's probable betrayal, Lea sets out to even the score, with her heart set on retaliation and only one thought clear in her mind: make the Da Vias pay.

With shades of The Godfather and Romeo and Juliet, this richly imagined fantasy from debut author Sarah Ahiers is a story of love, lies, and the ultimate vengeance.
3 Reasons You Should Read
Assassin's Heart by Sarah Ahiers
Sometimes you read a pitch for a book and are disappointed when you read and it doesn't fit. This one is presented as a mix of The Godfather and Romeo and Juliet and it doesn't disappoint.
It seems like a strange thing to say, but we love assassins. Their lives are just so interesting and make for such entertaining stories. Assassin's Heart is no different.
We think you'll love Lea. She's such an interesting character, with a story you are going to want more and more of. When she meets Les (Alessio) there's another dimension added to the story. We're hoping that be get even more of these two in the next book and a little more swoon too.
***About Sarah Ahiers***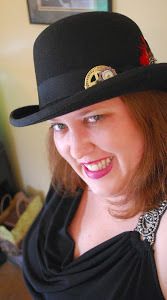 She was born on a February afternoon 2 minutes before my twin sister. Angels wept or something, I suppose.
After a happy childhood filled with fun and family, she obtained a BA in English with an emphasis in fiction writing from the University of Minnesota, during which she was a bookseller. She also spent a semester as the fiction editor of The Wayfarer, the literary magazine for the U of MN.
She is currently enrolled in Hamline University's MFA in Writing for Children and Young Adults and is repped by Mollie Glick of Foundry Literary + Media
She lives in a suburb of St Paul, MN in a house she owns with her twin sister. They share the house with their brother, 3 dogs, 4 guinea pigs, 2 cockatiels, fish and occasional foster animals from the shelter.
Besides writing and reading, she enjoys dogs, animals, her family, board games, yard games, video games, cooking, gardening and dressing up for the MN Renaissance Festival.
Find Sarah Here:
Website | Twitter | Goodreads
Related Posts