Welcome to Swoony Boys Podcast! This is our stop on the Kissing Frogs Tour hosted by YA Bound Book Tours. We're excited to be a part of this one and are looking forward to sharing a little about the book. While you're here, don't forget to enter the giveaway at the bottom of the post! You don't want to miss it! Here we go:
Kissing Frogs
by
Alisha Sevigny
Published by
Swoon Romance
on November 18th, 2014
Genres:
Contemporary
,
Contemporary Romance
Goodreads
Buy the Book
Popular party girl and high school senior Jessica Scott has a secret: she used to be a nerd — a big one; a goody two-shoes, grade-skipping, all-state spelling bee champ. But she lost the braces, put on some contacts, and applied all her academic genius to studying and imitating the social elite. Now she rules the school from the upper echelon of the high school realm. With her cool new friends and hottest-guy-in-school boyfriend, life's a beach — and that's where she's headed for Spring Break. That is, until her teacher breaks the bad news that she's failing Biology — and her only chance to make up the grade is to throw away the culminating trip of her hard-earned popularity and join the Conservation Club in Panama to save the Golden Frog.

Unable to let go of her faded college dreams, Jess finds herself in a foreign country with a new social crew, and one handsome face that stands out as a blast from the past, threatening to ruin her queen bee reputation. Travis Henley may have grown up, but he still likes to play childish games and as payment for retrieving Jess' lost ring from the bottom of a jungle pool, he wants three dates. While Jess does battle with spiders, snakes, wildfires and smart mean girls, she desperately tries to hang on to the last vestiges of her popular existence like the Golden Frog from its webbed toe. But as she starts to care about something more than tanning and texting – a species on the verge of disappearing forever – she may realize the worth of her inner nerd, and the one frog in particular that could be her prince in disguise.

Set in the lush and tropical El Valle de Anton, this modern fairytale re-imagining of "The Frog Prince" is toe-curling contemporary romance with an environmentalist heartbeat, in the tradition of Stephanie Perkins.
What We Loved:
It was the cover that drew us in and the ridiculously cute story that kept us around. Kissing Frogs was full of so many things we enjoyed, but here are a few of our favorite things:
Friendships– Of course we loved the romance, but we also really loved Jess' relationships with

Harp and Juan

. Can we get another book with more of them? What if we say please?
Nerds Just Want to Have Fun– We are suckers for an undercover nerd story. We wish heroines didn't feel the need to go undercover in the first place, but we always love when they finally embrace their adorkableness.
Romance– Jess + Travis = 4ever. These two had a perfectly cheesy and adorable relationship. We want more of them.
Retelling Fun– We will never be able to resist a good retelling and this modern day twist on The Frog Prince gave is exactly that.
Panama– Oh, man. I'm pretty sure we fell in love with the setting right along side Jess. Who else is ready to book their plane ticket? We are!
If you are looking for an adorable romance with just the right amount of geekiness, look no further than Kissing Frogs by Alisha Sevigny.

Verdict:
Rating Report
Cover
Characters
Plot
Writing
Swoon
Overall:
3.5
***About Alisha Sevigny***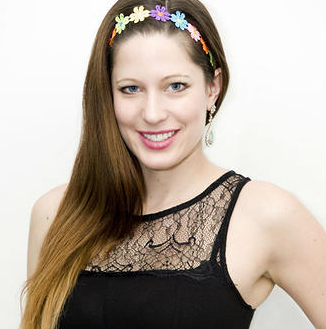 Alisha Sevigny holds a degree in Sociology and Professional Writing from the of Victoria, is a film school graduate, former literary agent and current Social Media and Communications Director for an award-winning English school. A shameless romantic, Alisha and her husband have travelled the world together. On a recent trip to Panama with their new daughter, Alisha fell in love with the country, culture, and their national emblem, the Golden Frog. She was inspired to write her first Young Adult novel, Kissing Frogs. Born and raised in Kitimat, British Columbia, Alisha has always had a strong connection to the environment and conservationist spirit. She now lives in Toronto with her family.

Find Alisha Here:
Website | Twitter |Facebook | Goodreads
***GIVEAWAY***
Must be 13+ To Enter | Open Internationally

$10 Amazon Gift Card
a Rafflecopter giveaway
Good luck and make sure you check out the other stops on the
The Kissing Frogs Tour
!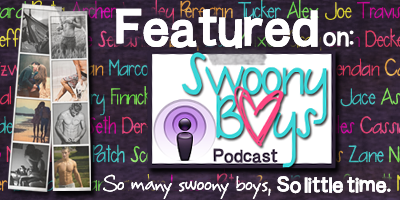 Related Posts