So many books come out each week that it makes it hard to decide what to read. We want to make that a little bit easier on you by sharing our favorite releases from the week and telling you our top 3 reasons why we think you'll love them too!
This week our selection is Light of Day by Allison van Diepen. Are you ready to hear more about this book and its author? Here we go…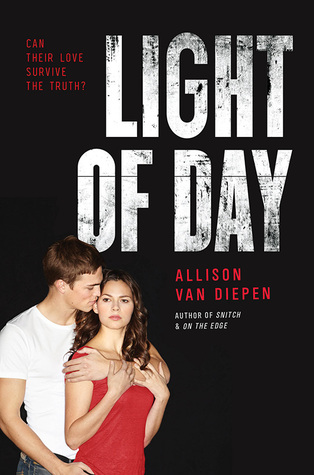 Light of Day by Allison van Diepen
Published by HarperTeen on November 24, 2015
Genres: Contemporary
Pages: 320
Goodreads Buy the Book

Like any other Saturday night, Gabby Perez and her best friend, Maria, are out dancing. But this isn't just another night. When a mysterious stranger warns Gabby their drinks have been drugged, she hurries Maria home. Sure enough, the next day, Maria can't remember a thing. Gabby's shaken by their close call. And she's not going to stay quiet about it.

She opens up the airwaves on her radio show and discovers an even worse truth: the guy who drugged them was going to force them into prostitution. Then Gabby's friend Bree never makes it home from a party, and Gabby fears the worst.

Gabby reaches out to the guy who saved her, the gorgeous stranger she knows only as X. As they dive into the seedy underworld of Miami, searching for Bree, they can't ignore their undeniable attraction. Until Gabby discovers the truth about who X really is and the danger that surrounds him. Can their love survive the light of day?
3 Reasons You Should Read…
Light of Day by Allison van Diepen
Allison van Diepen writes realistic characters and situations. We that about her style. This story deals with some really tough subjects, but they definitely needs to be talked about.
We enjoyed reading On the Edge and can't wait to find out what happens with the characters.
We love the cover of this book. It's going to look awesome on our shelves.
***About Allison van Diepen***
Allison van Diepen is the author of seven teen novels: Takedown, Street Pharm, Snitch, Raven, The Oracle of Dating, The Oracle Rebounds, and The Vampire Stalker. Her novels have been named ALA Quick Picks for Reluctant Readers and New York City Public Library Books for the Teen Age.
Find Allison Here:
Website | Twitter | Facebook| Goodreads
Related Posts