We are thrilled to be participating in the blog tour for A Week of Mondays by Jessica Brody. You know we ♥ this book, and we had Jessica on the podcast recently (that episode will post on August 3, so be sure to check back!). Today for the #TGIM Tour, we're telling you about our Best (and Worst) Monday! We've had some great ones and some totally notsogreat ones, too. But first, here's the 411 on A Week of Mondays by Jessica Brody:
***About the Book***
A Week of Mondays
by
Jessica Brody
Published by
Farrar Straus Giroux
on August 2, 2016
Genres:
Contemporary
,
Romance
,
Sci-Fi
Pages:
464
Goodreads
Buy the Book
When I made the wish, I just wanted a do-over. Another chance to make things right. I never, in a million years, thought it might actually come true...

Sixteen-year-old Ellison Sparks is having a serious case of the Mondays. She gets a ticket for running a red light, she manages to take the world's worst school picture, she bombs softball try-outs and her class election speech (note to self: never trust a cheerleader when she swears there are no nuts in her bake-sale banana bread), and to top it all off, Tristan, her gorgeous rocker boyfriend suddenly dumps her. For no good reason!

As far as Mondays go, it doesn't get much worse than this. And Ellie is positive that if she could just do it all over again, she would get it right. So when she wakes up the next morning to find she's reliving the exact same day, she knows what she has to do: stop her boyfriend from breaking up with her. But it seems no matter how many do-overs she gets or how hard Ellie tries to repair her relationship, Tristan always seems bent set on ending it. Will Ellie ever figure out how to fix this broken day? Or will she be stuck in this nightmare of a Monday forever?

From the author 52 Reasons to Hate My Father and The Unremembered trilogy comes a hilarious and heartwarming story about second (and third and fourth and fifth) chances. Because sometimes it takes a whole week of Mondays to figure out what you really want.
***About Jessica Brody***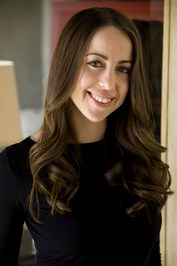 Jessica Brody is the author of several popular books for teens, including the Unremembered trilogy, 52 Reasons to Hate My Father, and The Karma Club, as well as two adult novels. She splits her time between California and Colorado.
Find Jessica Here: Website | Facebook | Twitter | Goodreads
And now for our Best and Worst Mondays. We'll start with the best.
***Our Best Monday***
We've had so many great Mondays–we're pretty happy in general ! But one of our bestest, favoritest Mondays was when we were together with our besties from Fiction Fare for BEA last year.
We're not together very often–and especially not on a Monday , so that made it extra special.
***Our Worst Monday***
We had a really tough time figuring out our worst Monday. So we thought we'd just lump them all in together. Every time we were running late or got bad news or just anything–ugh! It always happens on a Monday, right? Mental Floss even lists the scientific reasons Mondays are the Worst. So next time you're having a bad Monday, just know you're not alone. It will pass. And maybe you'll get a do-over like Ellie did in A Week of Mondays, though we don't wish that on anyone!
Check out all of the other super fun posts and bloggers celebrating #AWeekofMondays with the #TGIM hashtag!
Related Posts