So many books come out each week that it makes it hard to decide what to read. We want to make that a little bit easier on you by sharing our favorite releases from the week and telling you our top 3 reasons why we think you'll love them too!
This week our selection is If I Was Your Girl by Meredith Russo. Are you ready to hear more about this book and its author? Here we go…
If I Was Your Girl
by
Meredith Russo
Published by
Flatiron Books
on May 3, 2016
Genres:
Contemporary
,
LGBT
Pages:
272
Goodreads
Buy the Book
A big-hearted novel about being seen for who you really are.

Amanda Hardy is the new girl in school. Like anyone else, all she wants is to make friends and fit in. But Amanda is keeping a secret. She's determined not to get too close to anyone.

But when she meets sweet, easygoing Grant, Amanda can't help but start to let him in. As they spend more time together, she realizes just how much she is losing by guarding her heart. She finds herself yearning to share with Grant everything about herself--including her past. But Amanda's terrified that once she tells him the truth, he won't be able to see past it.

Because the secret that Amanda's been keeping? It's that she used to be Andrew.

Will the truth cost Amanda her new life--and her new love?

If I Was Your Girl is a universal story about feeling different--and a love story that everyone will root for.
3 Reasons You Should Read…
If I Was Your Girl by Meredith Russo
We love diverse books at Swoony Boys Podcast, and a book about a trans girl is definitely on our Can't Wait to Read list, and has been ever since we heard of this book.
Not only do we love diverse books, we also love "own voices" books … Especially from a debut author! We just know If I Was Your Girl will love up to the hype and all our expectations.
Gorgeous cover that we're sure will match the gorgeous love story inside.
***About Meredith Russo***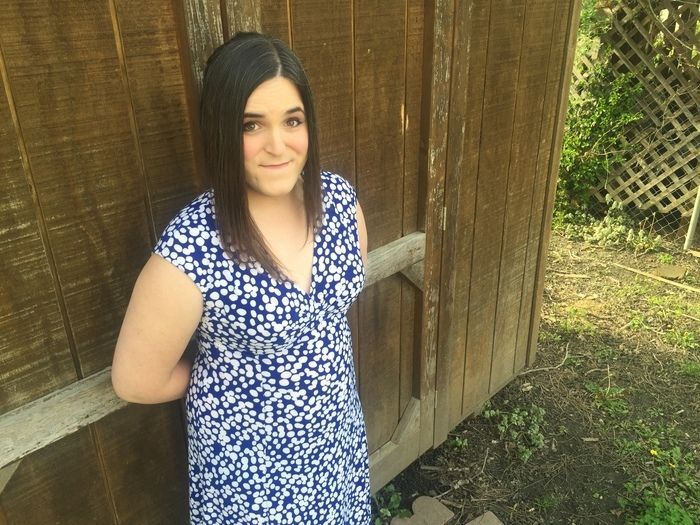 Meredith Russo was born, raised, and lives in Tennessee. She started living as her true self in late 2013 and never looked back. If I Was Your Girl was partially inspired by her experiences as a trans woman. Like Amanda, Meredith is a gigantic nerd who spends a lot of her time obsessing over video games and Star Wars.
If I Was Your Girl is her debut novel, but definitely not her last. When she's not busy writing she can be found re-blogging pictures of cats and babies, reading high literature (and definitely not fanfiction and fantasy novels), arguing with strangers about social justice, and, of course, raising her two amazing children, Vivian and Darwin.
Find Meredith Russo Here:
Website | Goodreads | Twitter
Related Posts