So many books come out each week making it hard to decide what to read. We want to make that a little bit easier on you by sharing our favorite release from today and telling you our top 3 reasons why we think you'll love it too!
This week our selection is Anya and the Shy Guy by Suze Winegardner. Are you ready to hear more about this adorable book? Here we go…

Anya and the Shy Guy by Suze Winegardner
Also by this author: Anya and the Shy Guy
Series: Backstage Pass #4
Also in this series: Aimee and the Heartthrob, Mia and the Bad Boy, Daisy and the Front Man, Anya and the Shy Guy, Abby and the Cute One
Published by Entangled: Crush on July 14th, 2015
Genres: Contemporary, Contemporary Romance
Goodreads Buy the Book

It's always the quiet ones…

Anya Anderson doesn't just need a big break, she needs any break. Living on the streets doesn't leave a girl many options, so when she scores a gig reporting on the Seconds to Juliet tour, she jumps at the chance to earn enough money to sleep somewhere safe. And the paycheck will get bigger—and keep her off the streets for good—if she can dig up dirt on Will Fray, the irritatingly hot "shy guy" of the band.

Problem is, Will Fray isn't who everyone thinks he is. In fact, he's not Will at all. Matt, Will's identical twin, is actually the guy onstage, reluctantly covering for his brother while he's in rehab. To make matters worse, Matt's being shadowed by a cute reporter with troubled eyes determined to get the scoop. On him. And he's having trouble finding the willpower to keep his distance…

But if the secret gets out, it won't just be his head on a platter—it'll be the whole band's.

This Entangled Teen Crush book contains steamy make out scenes, graphic language, and a love story so hot your copy may spontaneously burst into flames. You've been warned.
3 Reasons You Should Read
Anya and the Shy Guy
by Suze Winegardner
Boyband. Boyband. Boyband. Do we really need another reason? That's what drew us into this series and that's what keeps us coming back for more. (Okay, and the face that Suze Winegardner writes some pretty awesome characters! You're going to want to be BFFs with Anya.)
Every band member of Seconds to Juliet makes us crush harder and harder. Will, or um Matt, is no exception. He just might be our favorite and we think you're going to love him too!
This reason doesn't really have anything to do with the book, but it does have to do with the author and it means a lot to us. Suze is a military spouse and here at Swoony Boys Podcast that means a lot. Meg is also a mil spouse and we like to support this group of women as much as possible. So if the reasons above haven't convinced you, maybe that will. (Thanks for you and your hubby's service Suze! You are appreciated today and every day.)
***About Suze Winegardner***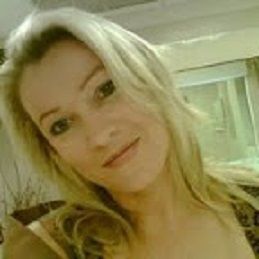 Suze Winegardner is an ex-pat Brit who quells her homesickness with Cadbury Flakes and Fray Bentos pies. She thinks her life is chock full of hoot, just a little bit of nanny. And if you get that reference, well, she already considers you kin.
She is represented by Laura Bradford, of the Laura Bradford Literary Agency,and writes for Entangled Publishing's Crush imprint.
She's lived in London, Paris and New York, and has settled, for the time being, in North Carolina.
When not writing, Suze loves to travel with her military husband, and take long walks with their Lab.
Find Suze Here:
Website | Twitter | Facebook | Goodreads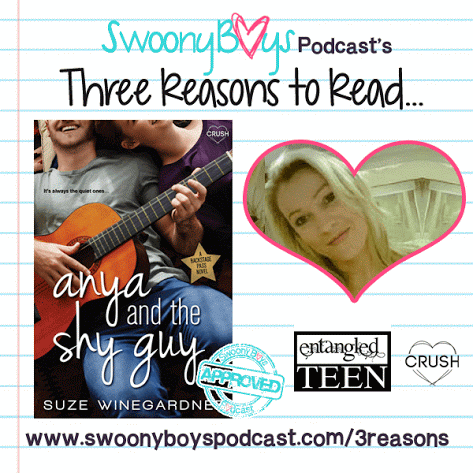 Related Posts