We are so excited to participate in the blog tour for Confessions of a Queen B* by Crista McHugh. We've been fans of Crista's for years (we her adult books), so we jumped at the chance to read her Young Adult book, too. We'll post our review for it soon, but today we got to sit down and chat with Crista. First, here's the 411 on the Confessions of a Queen B*:
***About the Book***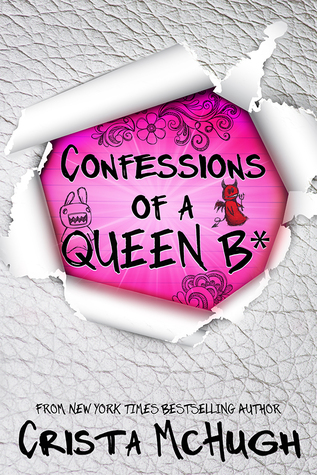 Confessions of a Queen B*
by
Crista McHugh
Series:
The Queen B* #1
Published by
Self-Published
on July 28, 2015
Genres:
Contemporary
Pages:
200
Goodreads
Buy the Book
Alexis Wyndham is the other type of Queen B—the Queen Bitch.

After years of being the subject of ridicule, she revels in her ability to make the in-crowd cower via the exposés on her blog, The Eastline Spy. Now that she's carved out her place in the high school hierarchy, she uses her position to help the unpopular kids walking the hallways.

Saving a freshman from bullies? Check.
Swapping insults with the head cheerleader? Check.
Falling for the star quarterback? So not a part of her plan.

But when Brett offers to help her solve the mystery of who's posting X-rated videos from the girls' locker room, she'll have to swallow her pride and learn to see past the high school stereotypes she's never questioned—until now.
***INTERVIEW***
Thanks for stopping by Swoony Boys Podcast today, Crista! We're so excited to chat with you again.
Thank you so much for having me back!
Tell us a little about Confessions of a Queen B*. Was it a fun book to write?
It was a blast to write. I loved the snarky angst of this book – it was a welcome break from my more serious books.
We really loved it. How would you introduce Alexis to readers?
Alexis is a female Mr. Darcy. She is proud, arrogant, and the queen of the cutting remark. But underneath her hard shell is a girl who's been wounded in the past and is hestitant to trust anyone in the in-crowd, including the one guy who has her swooning.
That's a great description. Tell us about Brett. We want to know all the things!
Brett at first looks like the school's golden boy – quarterback, class president, hot guy with an amazing set of abs…. But he also has his secrets, and he's only willing to expose that side of his life to one person – Alexis.
*swoon* We can't tell you how thrilled we were to find out that you were making the move to YA. How was your approach to writing The Queen B* Series different from writing your other titles (You know we can't get enough of the Kelly Brothers)?
Instead of dealing with two points of view, I only had Alexis's twisted point of view on what was happening. She's jaded and sarcastic, and sometimes her pride keeps her from seeing the truth, so I had to make sure the story unfolded as she saw it. And even though I as the author knew what Brett was doing and thinking, I had to keep Alexis guessing.
We have to admit that we wouldn't have minded hearing Brett's inner thoughts. Now let's talk about you! How would you describe yourself in three words?
Smart. Quirky. Adventurous.
Which character makes you swoon the most (yours or someone else's)?
Do you want my book boyfriend of the moment or my top ten list? But I'll always have a soft spot for Mr. Darcy, for Ash from the Iron Fey series by Julie Kagawa, and for Slash from Julie Moffett's Lexi Carmichael series.
They're some of our favorites,too. Do you have any current or future projects you can tell us about?
There will be at least two more books in the Queen B* series coming out later this year. After that, I'm leaving my schedule open for a few projects I've been meaning to finish like a YA sci-fi series I'm working on and a series set in small town Alabama.
Oh! We love books set in the South. And squee for more Queen B*! Is there ever anything that you always wish someone would ask you, but they never do?
Never would I ever…? 😉
haha You're so much fun! Thanks again for coming by, Crista. We can't wait for our readers to get their ::grabbyhands:: on Confessions of a Queen B*!
Thank you for having me!
**About Crista McHugh**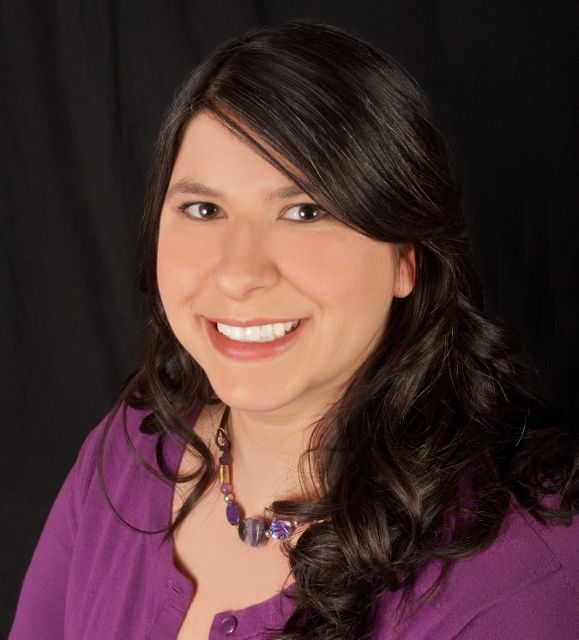 Crista McHugh is a multiple award-winning author of fantasy romance and paranormal romance with heroines who are smart, sexy, and anything but ordinary.
She currently lives in the Audi-filled suburbs of Seattle with her husband and two children, maintaining her alter ego of mild-mannered physician by day while she continues to pursue writing on nights and weekends.
Find Crista Here: Website | Facebook | Twitter | Goodreads
Related Posts