It's DAY EIGHT of our Thanksgiving Author Hop! Each day we are featuring one of our favorite authors and their books so you can get to know them a little bit better. Today is all about Katie Sise. We were lucky enough to meet Katie right after we read The Boyfriend App and that made us love her even more. She's amazingly talented in everything she does and is definitely an inspiration to us, and everyone!
Today she's sharing one of her favorite Thanksgiving Recipes with you! We are also sharing a little about her book, The Boyfriend App at the bottom of the post. While you're here don't forget to enter our giveaway. A copy of The Boyfriend App will definitely be included! Are you ready to get to know her & her book a little better? Let's get started…

Thanksgiving

by Katie Sise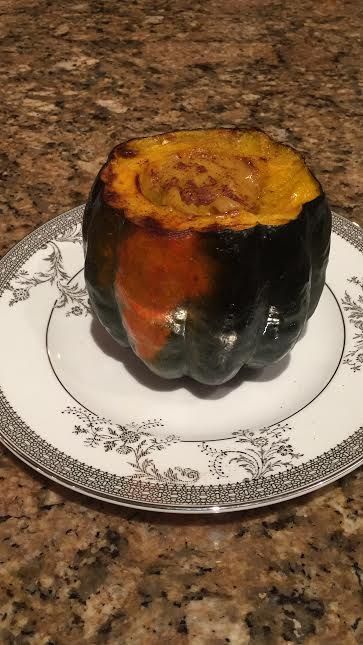 I'm grateful for so many things this year, one of which is being diagnosed with Celiac Disease a few months ago. That may sound like an unusual thing to be grateful for, but I feel so much better on a gluten-free diet I count the diagnosis as one of the biggest blessings of my life.
So without further ado…here's the gluten-free maple sweet potato soup I plan to serve for Thanksgiving this year. I hope you all have a wonderful holiday! Happy Thanksgiving!
GLUTEN-FREE MAPLE SWEET POTATO SOUP
INGREDIENTS
3 tablespoons olive oil
1 onion chopped
3 cloves garlic, minced
2 stalks celery, thinly sliced
4 sweet potatoes, peeled and cubed
6 cups homemade or store-bought gluten-free chicken broth
1 teaspoon cinnamon
1/2 teaspoon nutmeg
1 teaspoon salt
1/2 cup maple syrup
INSTRUCTIONS
Heat olive oil over medium heat and add the onion, garlic, and celery. Stir until the ingredients are soft. (About 8 minutes). Add the sweet potatoes, chicken stock, nutmeg, cinnamon and salt. Bring the soup to the boil, then lower the heat to medium-low. Add maple syrup. Simmer for about a half an hour until the sweet potatoes are tender.
Next: Puree the soup until it's smooth and ready to go! Add more salt or cinnamon or whatever you think your soup needs by taste. I have friends who add ground chipotle and swear by it! My kids and I think the maple syrup makes this recipe sing.
Extra credit: I like to serve my potato soup in roasted acorn squash because the shape of them makes a natural bowl. You can wash and slice your acorn squash in half. (Don't forget to scoop out the seeds to make an easy bowl for the soup). Brush on some olive oil and roast them at 350 degrees for about an hour.
Photo Disclaimer: I made the squash bowls, but the soup that's photographed here was made by my favorite local store: G.E. Brown. I'm on deadline for my third young adult novel with HarperCollins Balzer + Bray—THE ACADEMY, due to be published in 2018—and when I walked into the shop today I couldn't resist when I saw it was the soup of the day, leaving me more time to finish my final edits! I'm hoping you readers will forgive me when you see the Swoony Boy who served it to me!
Happy Thanksgiving, everybody!
Love, Katie Sise
***Meet Katie Sise***
Katharine "Katie" Sise is a New York City based author, jewelry designer and television host. Years ago, at age twenty-four— after dropping a rare and very expensive bottle of champagne on her way to deliver it to Robert De Niro's table—she realized she needed a way to fund her acting and writing career that didn't involve balancing a tray full of cocktails. That fall, she taught herself to make jewelry and launched Katharine Sise Jewelry. Within a few months, Lucky Magazine called her a "Designer to Watch" and her company appeared in every major fashion magazine—including Vogue, W, Elle, Self, Lucky, InStyle, Bazaar, Allure, Us Weekly, People, In Touch, Page Six Magazine, Real Simple, FN, Life and Style, Teen Vogue, Seventeen, Women's Wear Daily, Marie Claire and Glamour. Before she knew it, her celebrity clientele included Kate Winslet, Cameron Diaz, Kelly Ripa, Ellen Pompeo, Mary-Kate and Ashley Olsen, Beyonce Knowles, Anne Hathaway and Drew Barrymore.
Katharine has worked as a fashion and lifestyle consultant, appearing on-air for networks like HSN, Oxygen, Discovery Channel, CNBC and ABC's Good Morning America. For eighteen months, Katharine co-hosted a live monthly television show for The Home Shopping Network. She also appeared as The Daily Special's resident style expert.
Katharine's first book, Creative Girl: The Ultimate Guide for Turning Talent and Creativity into a Real Career (Perseus/Running Press) hit shelves in September of 2010. Creative Girl is written for every woman who wants to make her living in the creative world, whether in an office job or at the helm of her own business. The book is an encouraging and practical take on how to make a living doing what you love.
Katharine's first novel, The Boyfriend App, was published by HarperCollins Balzer + Bray on April 30, 2013. The Boyfriend App tells the story of a girl who, in order to win a scholarship offered by a secretly-evil global computing corporation, invents an app that makes any boy fall madly in love with her, with chaotic results. The Boyfriend App has received rave reviews from Publisher's Weekly, Booklist, School Library Journal, and VOYA.
Katharine has a BA in Film, Television and Theater from The University of Notre Dame. She lives in New York City with her family.
Find Katie Here:
Website | Twitter | Facebook | Goodreads
The Boyfriend App by Katie Sise
Also by this author: The Boyfriend App
Series: App #1
Published by Balzer & Bray, HarperCollins on April 30th, 2013
Genres: Contemporary, Contemporary Romance
Pages: 312
Goodreads Buy the Book

Get the app. Get the guy.

Computer-whiz Audrey McCarthy feels most at home in a tech lab, surrounded by her fellow geeks. Once popular and fearless, she hasn't been the same since her dad died. And her ex-best friend, gorgeous queen bee Blake Dawkins, has turned into her worst nightmare. Audrey is counting the minutes until high school is over and she can get the hell out of Dodge and go to college-that is, if she can find a scholarship.

So when Public Corporation, a giant tech company, announces a contest for the best app developed by a high schooler-with $200,000 in prize money-Audrey is spurred to action. She comes up with an idea so simple, yet so brilliant, she can't believe it hasn't been done: the Boyfriend App. With a simple touch of the screen, romance blooms among the unlikeliest couples in high school, and people start to take notice. But it's not quite enough.

To beat out the competition, Audrey will have to dig deeper. And she does-right into a scandal that would rock Public to its core. Suddenly the Boyfriend App lands Audrey where she never expected to be: in the middle of the limelight, passionately kissed by the hottest guys in school, causing complete and utter mayhem. But can it bring her true love?
***GIVEAWAY***
Win Our Thanksgiving Author Hop Prize Pack
a Rafflecopter giveaway
Good luck and happy swooning!


Make sure you come back tomorrow for DAY NINE!
Check Out Day 1: SJ Kincaid Here
Check Out Day 2: Mari Mancusi Here
Check Out Day 3: Katie Cotugno Here
Check Out Day 4: Sara B Larson Here
Check Out Day 7: Trish Doller Here
Head over to Fiction Fare to check out their featured author
& enter to win their stack of books!
Related Posts