The Lonesome Young
by
Lucy Connors
Series:
The Lonesome Young #1
Published by
Razorbill
on April 8, 2014
Genres:
Contemporary
Pages:
336
Goodreads
Buy the Book
Get swept away in the first book of the sensational romantic drama that is Romeo & Juliet meets Justified.

WHAT HAPPENS when the teenage heirs of two bitterly FEUDING FAMILIES can't stay away from each other?

The Rhodales and the Whitfields have been sworn enemies for close on a hundred years, with a whole slew of adulterous affairs, financial backstabbing, and blackmailing that's escalated the rivalry to its current state of tense ceasefire.

IT'S TIME TO LIGHT THE FUSE . . .

And now a meth lab explosion in rural Whitfield County is set to reignite the feud more viciously than ever before. Especially when the toxic fire that results throws together two unlikely spectators—proper good girl Victoria Whitfield, exiled from boarding school after her father's real estate business melts down in disgrace, and town motorcycle rebel Mickey Rhodale, too late as always to thwart his older brothers' dangerous drug deals.

Victoria and Mickey are about to find out the most passionate romances are the forbidden ones.

. . . ON A POWDER KEG FULL OF PENT-UP DESIRE, risk-taking daredevilry, and the desperate actions that erupt when a generation of teens inherits nothing but hate.
The 411:
Seventeen year old Victoria Whitfield has been plucked out of her posh boarding school life and is on her way to her family's estate when she lays eyes on gorgeous bad boy Mickey Rhodale for the first time.  They run into each other a few times and sparks fly.  The trouble is that their families are embroiled in a bitter battle, and they're not allowed to even look at each other, much less fall in love.  There are guns and drugs and drama.  Mickey's half-brother, Ethan, has just gotten out of jail and has big plans that he can't afford to allow anyone to thwart.  There's also the issue of Victoria's father trying to rule all the land around him, as well as all of the other adults in this story acting totally crazy.  At the heart of it all, Mickey and Victoria can't stay away from each other.  They go back and forth–a lot–and realize they can't not be together.
"I can't make that decision for you, Victoria.  I can't tell you what to do, and I wouldn't even try.  But I can tell you that the only thing in the world that makes sense to me right now is you and me."
There's a lot of crazy drama and back and forth and then…the book ends and we get to wait for the next one.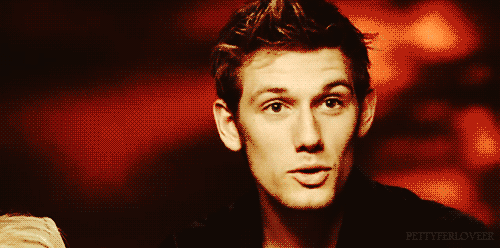 What We Loved:
The idea for this story is pretty good, but we feel like it got caught up in all the drama. We wonder if this was originally pitched as one book and stretched out into a series.  There is so much back and forth, so much drama, so much "let's figure out a way to be together."  It's too much!  This would actually make a great TV show because it is so drawn out.
We liked Mickey and Ethan.  And the cover is pretty sweet.

Um...Not So Much:
So, we have the comparison to Romeo and Juliet, and we guess we can see it–she's rich and a good girl and he's from the total wrong side of the tracks.  Small town politics plays a huge roll here and it seems that everyone is on one side or the other. But that's pretty much where the similarity ends, and we wouldn't categorize every story with a forbidden love aspect as Romeo and Juliet-esque, even if their families are fighting.  But maybe that's just us.
Also, most of the characters in this story are a total joke.  Victoria's parents are worse than ridiculous, and the way they deal with her sister is horrendous.  And we're not even mentioning the Baron.

The Boys:
Mickey Rhodale. We liked Mickey and felt bad so bad for him.  His parents are pretty awesome, but he's definitely in a town that no matter how great he is, he'll never be good enough to be better than his family name.  When he meets Victoria, he just has to go for it.
"I don't know how to be myself around you," I muttered.  The lame-ass confession made me wince even as I said it.  "You don't make sense.  I barely know you, but I want to know everything about you.  You're smart and gorgeous, and you make my skin too tight."
He's a good guy with a bad boy persona.  He rides a motorcycle and he writes poetry.
"The face of an angel, the soul of a poet, and the fists of a fighter.  I don't know how to understand you, Mickey."
We love that he calls her "Princess" and makes their first date so sweet.  He says he's "allergic to ruffles" and he's loyal to his family and wants to be protective of everyone he loves.  He's fairly awesome and sometimes swoony:
"You knew I wasn't a virgin, Princess. I can't rewrite history just because I finally found you."
And he's easy on the eyes.
He was gorgeous: tall, dark, and definitely dangerous.  The gleam in his bright blue eyes told me he wasn't used to anybody defying him, and his sculpted cheekbones and long, lean body told me that most girls wouldn't even want to try.
Ethan Rhodale. We think Connors maybe wanted to come off as borderline crazy, but he was actually the most interesting to us.  He's loyal and protective and caught between a rock and a hard place for sure.  He's smart and intriguing.

The Girls:
Victoria is sassy, and I liked that about her.  She's okay through most of the book, but then at the end she does something–or rather, reacts a certain way that makes us hate her.  She's so ughhh, we seriously wanted Mickey to just be done with her.
For real.
There were some other girls, like Victoria's sister and a few friends at school, but we don't think they're really worth mentioning.  We want to talk about Anna Mae, but we can't without spoiling everything.  But wow!  She's a piece of work.

What We Think Will Happen Next:
We have no idea what will happen next. We're just hoping that at the very least Mickey and Victoria are crazy about each other and are finished with the hot and cold.

Bottom Line:
With crazy drama and a couple who seems to be all talk, The Lonesome Young wasn't the action packed loved story that we expected.  Unless the next book is featuring Ethan, we're not sure if we'll stick around for the sequel.

Verdict:
Rating Report
Cover
Characters
Plot
Writing
Swoon
Overall:
2.5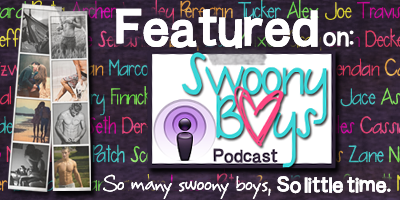 Related Posts