*jumpyclaps* We feel like we've been waiting for this book forever. We wanted it ever since we were first scorched by the chemistry and angst brewing between Chevy and Violet in Nowhere But Here, and when Katie McGarry explained to us that this is the first book she's written with a couple who has a past, we wanted it even more. We'll be sharing our thoughts on the book in just a few–rob, it was so good! We've also got a great excerpt and an amazing giveaway to share with you. But first, here's what you need to know about Long Way Home by Katie McGarry:
***About the Book***
Long Way Home
by
Katie McGarry
Also by this author:
Crash Into You
Series:
Thunder Road #3
Published by
Harlequin Teen
on January 31, 2017
Genres:
Contemporary
,
Romance
Pages:
448
Goodreads
Buy the Book
Seventeen-year-old Violet has always been expected to sit back and let the boys do all the saving.

It's the code her father, a member of the Reign of Terror motorcycle club, raised her to live by. Yet when her dad is killed carrying out Terror business, Violet knows it's up to her to do the saving. To protect herself, and her vulnerable younger brother, she needs to cut all ties with the club—including Chevy, the boy she's known and loved her whole life.

But when a rival club comes after Violet, exposing old secrets and making new threats, she's forced to question what she thought she knew about her father, the Reign of Terror, and what she thinks she wants. Which means re-evaluating everything: love, family, friends . . . and forgiveness.

Caught in the crosshairs between loyalty and freedom, Violet must decide whether old friends can be trusted—and if she's strong enough to be the one person to save them all.
***EXCERPT***
VIOLET
"Your car's broke." Chevy glances in my direction again, and there's a softness in his eyes that I hate and love. It's the same unguarded look as when we whispered our most intimate thoughts into each other's ears.
I hold his gaze for as long as he can handle. "Thanks for the update, Captain Obvious."
Chevy mimics tipping a hat that isn't on his head. "My pleasure."
The right side of my mouth edges up. Damn him for being so charming.
"Stone," Chevy says. "Have you made big plans for tomorrow?"
"Tomorrow?"
"Violet turns eighteen."
Chevy and I had so many plans for eighteen. Spent too many nights in each other's arms planning out how we were going to celebrate this year. Dinner out of Snowflake. Prom. Laughter with friends. Midnight and dancing on a blanket in our field.
"Mom's mad at Violet and she said we might not do anything because of Violet's attitude," Brandon blurts out and he scratches his chin twice. "Violet cut class and the school called Mom to tell her. Mom's really angry. She yelled. A lot. And Violet wouldn't yell back. Violet always yells back, but not this time."
Chevy's adorable smile falls into a frown and it's really a shame. Brandon looks over at me for confirmation that I'm not mad at him for spilling about my fight with Mom, because I've reminded him several times that personal conversations should stay personal, and I step toward him then briefly squeeze my fingers around his wrist.
My brother isn't trying to tattle, he's nervous being out in the dark and upset over the fight Mom and I had before we left for the game. He has a problem with letting negative emotions go. They circle his brain like vultures do with roadkill.
Headlights shine in the distance, and my shoulders relax. Last thing I want to do is get into a discussion with Chevy as to why I didn't tell Mom that I handed Chevy my note. This has been an awful day, and I'm ready to pull the covers over my head and stay in bed for days, maybe weeks.
I step out onto the road, and using the flashlight cell, wave to signal Mom. This isn't the first time Dad's car has broken down, and unfortunately, it won't be the last. Mom has passed us before. Though I'm not convinced those times were a mistake as much as Mom attempting to teach me another lesson of how unsafe I am in the world.
Footsteps against the rocks and Chevy eases beside me. The car weaves in and out of the center lane, and my arm hesitates in the air as unease tiptoes through me.
Chevy places his hand on my bicep and forces it down. "That's not your mom's car."
It's not. Mom would never drive like that and those aren't the headlights of a minivan. Those belong to something with some muscle. A scary sixth sense creeps along my skin.
Growling engines, then three single beams appear. Motorcycles. Those motorcycles aren't chasing the car, they're following. My stomach lurches as I stumble back. Chevy steps forward and he draws his knife out of the sheath.
***Meet Katie McGarry***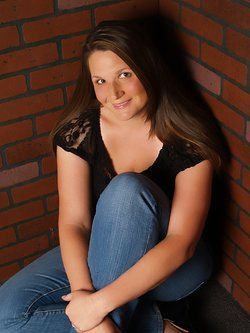 KATIE MCGARRY was a teenager during the age of grunge and boy bands and remembers those years as the best and worst of her life. She is a lover of music, happy endings, and reality television, and is a secret University of Kentucky basketball fan.
Find Katie Here:
Website | Twitter | Facebook | Goodreads
***Our Thoughts***
If you haven't read the other books in the Thunder Road series, you can still read this one–but you should read them first because 1) they're both amazing and 2) you'll get way more out of this story if you know some history. We'll try not to be too spoilery here.
The 411:
Violet and Chevy have been best friends for their whole lives, and they fell in love when they were young, too. They're pretty much inseparable, until something happens that makes her break up with him and cut him out of her life as much as possible. That happened before the first book in the series, and we've always wondered exactly what happened to make them break up.
I'm angry at her for making us this way. Angry at myself for not figuring out how to fix us.
Their fathers were both members of the Terror, a Motorcycle Club, and Violet is determined to break ties with the club, despite the fact that her mother and younger brother don't feel the same way. There's been a war brewing between the Terror and a rival club (that we found out about in Nowhere But Here), and Violet and Chevy find themselves smack dab in the middle of a battle neither of them are prepared for. What happens when their loyalties and everything they thought they knew about themselves and everyone else they love comes into question?
We're trying to be coherent here because we loved this book so much it's hard to even explain ourselves: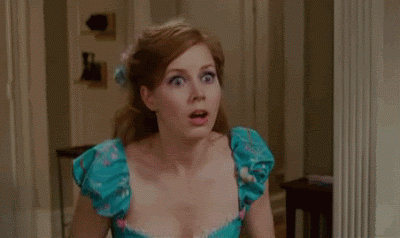 What We Loved:
Pretty much everything. We love Chevy and Violet, individually. They're both so strong, for each other and for their friends and family. They go through and face choices that no teenagers should face.
…all I've craved is to be a part of it. To be more than Cyrus's grandson, Eli's nephew, James's ghost in living flesh. More than just being a blood destiny. I've wanted to belong because of who I am, because I'm wanted…
Most of all, we love Chevy and Violet together.
"We're like fireworks, Violet. Beautiful separate but phenomenal when put together. Of course, you can't have all of that without a few explosions."
It's swoony, ya'll. We love the history that Violet and Chevy share. We love the history that they all share. And Eli was a surprise here to us.
Eli leans toward me and smacks a hand to his chest. "I'm between you and them now."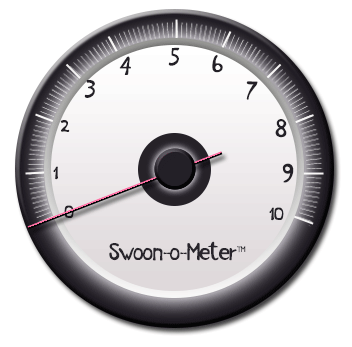 We love that Eli's problems with Emily and the relationship that they have had in the past doesn't magically disappear.
We love that they are stronger as a group and Oz and Razor do not disappoint. They all recognize that they're stronger together. Their friendship, and the relationship between Cyrus and Chevy (and everyone else, for that matter) shows true love. It's so real, and we know that every real friend and definitely parents who read this book will totally get that.
We love that Violet recognizes that she needs help. And we love that she fights with Pigpen over the best piece of lasagna. We love that Isaiah is here. My rob! Isaiah is here!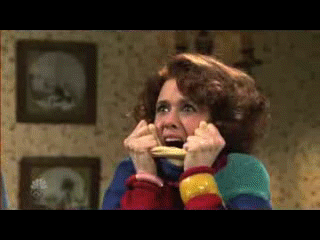 Um...Not So Much:
We've really got no complaints, except that we have to wait any amount of time for another book from Katie McGarry.

Bottom Line:
Action-packed and fast-paced, filled with history and love and swoons galore, Long Way Home is the perfect read for anyone who is a fan of true love or the power of belonging to a family. A must read and a favorite for sure.

Verdict:
Rating Report
Cover
Characters
Plot
Writing
Swoon
Overall:
5
***GIVEAWAY***
Enter to win a $100 Amazon Gift Card from Long Way Home Author Katie McGarry!
a Rafflecopter giveaway
Good luck and don't forget to check out the other stops on the blog tour for Long Way Home by Katie McGarry!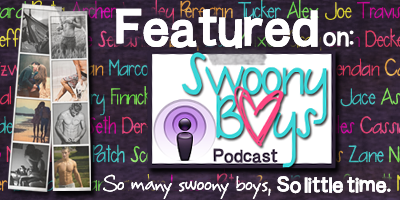 Related Posts