Not Okay, Cupid
by
Heidi R. Kling
Published by
Entangled: Crush
on January 11, 2016
Genres:
Contemporary
,
Romance
Pages:
234
Goodreads
Buy the Book
Her wicked revenge, or his wicked heart...

Hazel McCallister loves her life. Perfect grades. Perfect best friend. Perfect boyfriend. Until her perfect boyfriend cheats on her with her perfect best friend. Now Hazel's in free fall—until her best friend's brother, Felix, gives her the perfect idea. Reclaim her power by taking revenge on her cheating ex.

Felix James loves his life. Casual relationships. Loads of surfing. He's as drama-free as they come. But he can't stand by when his sister steals her best friend's boyfriend, and the dude insists it was Hazel's fault. So Felix vows to help turn Hazel into a girl her ex can't resist—so then she can break his heart.

With an alliance in place, Hazel's revenge is all but assured. But with each piece of payback, she feels a stronger attraction to Felix, even though revenge will turn her into a girl Felix could never be with. And soon Hazel has to make an impossible choice: revenge...or Felix, the boy who's stolen her heart.

WARNING! This book contains betrayal, revenge, and that most tempting vice of all, the bad boy you know you can't have.
We really love this storyline–falling for the best friend's sibling is one of our favorites. So, we thought we would love this for sure. We think we're just suckers for these covers, and we keep expecting them to be hotter because they're Entangled. We guess this Crush line is more like the Bliss line's younger, less experienced sister.
The 411:
Felix is Hazel's best friend's brother, so when his sister cheats with Hazel's boyfriend, he comes up with a plan for Hazel to get back at them. That plan involves him and Hazel getting closer and of course they realize they've been right in front of each other all along.

What We Loved:
We liked both of their personalities–though we really don't understand how Hazel was ever friends with Felix's sister. Felix was swoony and their relationship made sense.

Um...Not So Much:
There just wasn't a whole lot to this story.  There was some humor and the story was overall pretty fluffy, but it was all just kind of meh.

Bottom Line:
If you're looking for a young YA read, Not Okay Cupid might be a good choice for you. You might like it more than we did.

Verdict:
Rating Report
Cover
Characters
Plot
Writing
Swoon
Overall:
2.5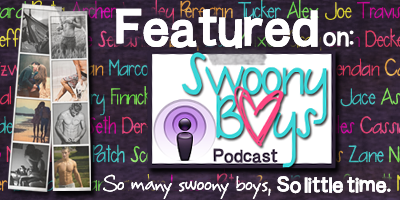 Related Posts