So many books come out each week that it makes it hard to decide what to read. We want to make that a little bit easier on you by sharing our favorite releases from the week and telling you our top 3 reasons why we think you'll love them too!
This week our selection is Say You'll Remember Me by the amazingly awesome, Katie McGarry. Are you ready to hear more about this book and its author? Here we go…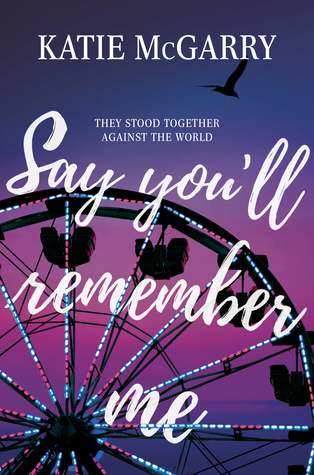 Say You'll Remember Me by Katie McGarry
Also by this author: Crash Into You, Long Way Home
Published by Harlequin Teen on January 30th 2018
Genres: Contemporary, Romance
Pages: 400
Goodreads Buy the Book

When Drix was convicted of a crime--one he didn't commit--he thought his life was over. But opportunity came with the new Second Chance Program, the governor's newest pet project to get delinquents off the streets, rehabilitated and back into society. Drix knows this is his chance to get his life back on track, even if it means being paraded in front of reporters for a while.

Elle knows she lives a life of privilege. As the governor's daughter, she can open doors with her name alone. But the expectations and pressure to be someone she isn't may be too much to handle. She wants to follow her own path, whatever that means.

When Drix and Elle meet, their connection is immediate, but so are their problems. Drix is not the type of boy Elle's parents have in mind for her, and Elle is not the kind of girl who can understand Drix's messy life.

But sometimes love can breach all barriers.

Fighting against a society that can't imagine them together, Drix and Elle must push themselves--Drix to confront the truth of the robbery, and Elle to assert her independence--and each other to finally get what they deserve.
3 Reasons You Should Read…
Say You'll Remember Me by Katie McGarry
Katie McGarry will always be one of our go-to authors. She proves time and time again that
everything she writes is perfection. Say You'll Remember Me is a love story, but it's more than that too. It's about family, it's about struggle, and it's about strength. It's beautifully written and you won't want it to end.
One of the things that we always look for in a book is good characterization. If the characters and dialogue are well written, we're usually very happy. Let's just say that our happiness was abundant while reading this one. We love the whole crew and we know you're going to too.
Drix. Drix. Drix. Katie always knows how to make us swoon and she once again made that happen every time she put Drix on a page. He's a musician- deep, vulnerable, complex… and did we mention he's a musician? SWOOOOON!
***Meet Katie McGarry***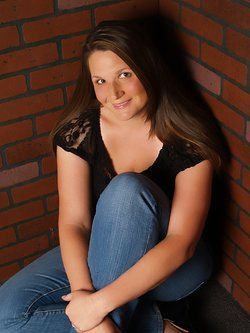 KATIE MCGARRY was a teenager during the age of grunge and boy bands and remembers those years as the best and worst of her life. She is a lover of music, happy endings, and reality television, and is a secret University of Kentucky basketball fan.
Find Katie Here:
Website | Twitter | Facebook | Goodreads
Related Posts