Welcome to Swoony Boys Podcast! This is our stop on the Lifeblood Tour hosted by The Irish Banana . We have a super fun character interview and giveaway to share with you today and we can't wait for you to get to know more about this book, its characters and author, Gena Showalter! Before we get to that, let's learn a little more about the book first…
*****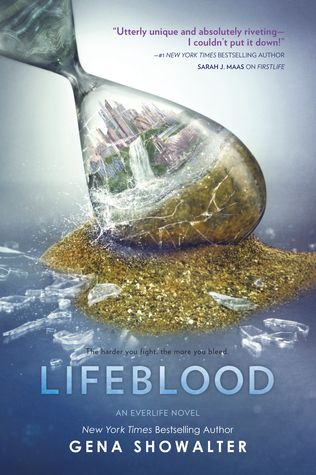 Lifeblood
by
Gena Showalter
Series:
Everlife #2
Published by
Harlequin
,
Harlequin Teen
on February 28th, 2017
Genres:
Fantasy
Pages:
443
Goodreads
Buy the Book
My Firstlife is over, but my Everlife is only now beginning.

With her last living breath, Tenley "Ten" Lockwood made her choice and picked her realm in the Everlife. Now, as the war between Troika and Myriad rages, she must face the consequences.

Because Ten possesses a rare supernatural ability to absorb and share light, the Powers That Be have the highest expectations for her future—and the enemy wants her neutralized. Fighting to save her Secondlife, she must learn about her realm from the ground up while launching her first mission: convincing a select group of humans to join her side before they die. No pressure, right?

But Ten's competition is Killian, the boy she can't forget—the one who gave up everything for her happiness. He has only one shot at redemption: beating Ten at a game she's never even played. As their throw-downs heat up, so do their undeniable feelings, and soon, Ten will have to make another choice. Love…or victory.
***Character Interview***
Today we're sitting down with Tenley (Ten) from Lifeblood and we are so excited! Welcome to Swoony Boys Podcast, Ten! We are thrilled to have you here and we can't wait for our readers to get to know you both a little better. Ready to get started? We promise to be nice! Here we go…
Numbers are a huge part of your story, and you've said that they are your greatest obsession. Why are numbers important to you? Do you have a favorite number (other than Ten, because we assume that's a given!)? Why is it your favorite?
People lie constantly, and you never know who to trust. Numbers tell a story, and they never lie.
I do have a favorite number, and it's 3. It represents spirit, soul, and body. Home, heart, family. Or rather—Killian + me = family.
If you had to describe Killian using just three words, what would they be? What three words would he use for you?
TL: For Killian I would say: Villain or hero?
I think Killian would describe me this way: My greatest tormentor.
You went through so many changes after your Firstlife. Which of them was the hardest to accept? Which were you most excited about?
The hardest lesson to learn was that my choices affect everyone in my life, not just me, myself and I. But I also learned I don't have to live my first or second life alone. True friends are with you every step of the way, and they build you up, never tear you down.
When you first arrived in Troika you described it in a way that immediately made us want to be there. What is the best part about living there? The worst?
The best part of living in Troika is the grace period when you mess up. It sucks when the people who have done you wrong experience that same grace period, of course, but dang if you don't rejoice when you are the one on the receiving end.
The worst part about living in Troika is the separation from Killian.
Killian is constantly in your thoughts even when you are separated. Tell us more about what it was like once the two of you were finally reunited…
When Killian and I were separated, it was like part of my heart was missing. The organ never beat right. Then we were together again, and my heart was made whole.
BIG changes happen at the end of this part of your story. What can you tell us about what will happen next?
The war will come to an end, and there will be only one realm left standing. But who will it be? If Troika doesn't come together – one people, one body — we will fall, one after the other, and darkness will descend. In fact, darkness is already on the way…
That wasn't so bad, right? Thanks again for stopping by!
♥♥♥
***Meet Gena Showalter***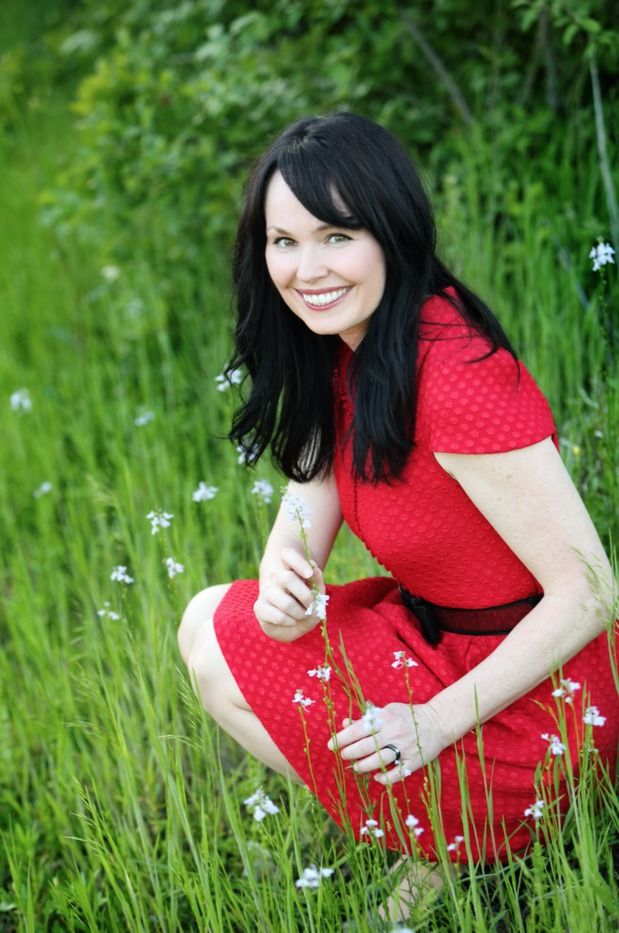 Gena Showalter is the New York Times and USA Today bestselling author of over thirty books in paranormal and contemporary romances, as well as young adult novels. Her series include White Rabbit Chronicles, Angels of the Dark, Otherworld Assassins, Lords of the Underworld, Alien Huntress and Intertwined.
Her novels have appeared in Cosmopolitan Magazine, and Seventeen Magazine, and have been translated all over the world. The critics have called her books "sizzling page-turners" and "utterly spellbinding stories", while Showalter herself has been called "a star on the rise".
Find Gena Here:
Website | Twitter | Instagram | Goodreads
***GIVEAWAY***
2 Signed Sets Of FIRSTLIFE & LIFEBLOOD (US Only)
a Rafflecopter giveaway
Good luck and happy swooning!
Check out the other stops on the tour by below:
Save
Save
Related Posts