Shades of Darkness
by
A.R. Kahler
Series:
Ravenborn #1
Published by
Simon Pulse
on March 8, 2016
Genres:
Boarding School
,
Fantasy
,
Mythology
,
Paranormal
,
Thriller
Pages:
304
Goodreads
Buy the Book
Islington Arts Academy is not an average high school. Nestled in the forests of Michigan, surrounded by trees and nature and virtually no evidence of civilization, it is an oasis for those looking to get away. Perfect for a student like Kaira Winters, who wants nothing more than to put her past behind her and focus on the present…and her looming graduation, just a few months away.

But the past has a way of returning when least expected.

Kaira knows that what happened before, at her old school, wasn't normal. She knows that what happened to her ex-boyfriend wasn't natural. But she refuses to believe that the recent death on campus, the one that left everyone on edge, has anything to do with her. She refuses to believe that she could be at fault again.

But just as the past always returns, the truth can never stay hidden for long.

Even if Kaira didn't cause the first death at Islington, or the second, or the third, she has the ability to find out who did. She has the obligation to stop whatever is coming to campus. To end the darkness that is falling with the same snow that once blanketed the woods in beauty.

But to embrace this power—to relinquish herself to the ancient entity that has been lurking in the corners of her mind–is to let go of her humanity…and Kaira doesn't know how far she can go before she loses herself completely.
This book deals with suicide and rape.
The 411:
Boarding school book! Though we totally love them, we'll be the first to admit that these can easily be a flop…luckily that wasn't the case for Shades of Darkness.
Kaira is in her senior year of high school at Islington Arts Academy. She came to Islington to escape her traumatic past. But then strange things start happening and Kaira knows that the past is coming back to haunt her.
Slowly, throughout the majority of the book, we get small tidbits of what happened in Kaira's past. Oh man, when we get those explanations suddenly things are looking way more interesting.

What We Loved:
The limitless friendships! We loved the relationships between Kaira and her closest friends at the school. Another thing that we really loved, which some may feel the opposite of, was Kaira's fickleness when it came to her feelings for her love interest. She is a teenage girl after all, so we found it very believable; even more so after taking into consideration all that happened to her in her past.
We also loved that when Kaira was thinking about or talking about the occult or the gods that she was suddenly someone smarter, more serious, and more mature. We enjoyed seeing both of these sides of her.
This is definitely a series that we will continue to read.

Um...Not So Much:
There were a few instances were conversations were stilted and we feel like it would have made more sense for them to talk it out. We don't think high school students, that are friends, would sit around a lunch table and not talk constantly. Other than that, we really enjoyed the book.

Bottom Line:
Shades of Darkness by A.R. Kahler is the first book in a promising new saga.

Verdict:
Rating Report
Cover
Characters
Plot
Writing
Swoon
Overall:
4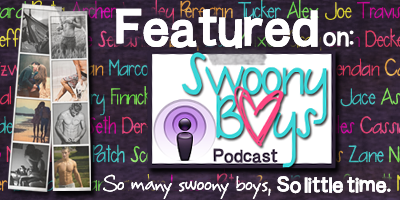 Related Posts