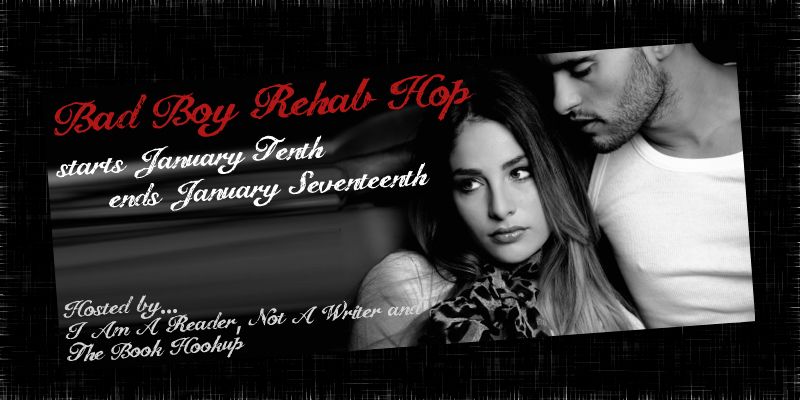 They want us to give up Bad Boys for our New Year's Resolution…and tried to make us go to rehab…

but we said no no no

.
Bad Boy (n.) person
1. A guy who has many characteristics of a naughty, naughty boy. OMG let the drooling begin.
2. A heartbreaker with a five o'clock shadow. Rawrrrrrr!
3. Independent and willful. Does what he wants when he wants. Never follow trends, they follow him.
4. Someone that's not looking for trouble, but there's a serious sense of danger about him. We love danger!
Usable Note: A bad boy is a gorgeous man with MANY layers and is INSANELY irresistible to women. *raises hands*… YES PLEASE!
We are so excited to be participating in the Bad Boy Rehab hop, hosted by I Am a Reader Not a Writer and The Book Hookup!
We had a hard time choosing our favorite Bad Boy, but ultimately Noah from Katie McGarry's Pushing the Limits is the total bad boy package! So, we're giving away your choice of Pushing the Limits OR a preorder of the companion novel, Dare You To!
To enter, leave us a comment and tell us your favorite bad boy! Extra entries for all kinds of stuffs in the rafflecopter form below:
a Rafflecopter giveaway
This contest is open internationally, but non-US residents will have to choose ebook versions. Entries are due at 11:59pm EST on Thursday, January 17. Void where prohibited. Good luck!
While you're here, enter our Jazzed for January giveaway, too!
Congratulations to our winner: Katy!
Enter the other great giveaways on this hop:

Related Posts