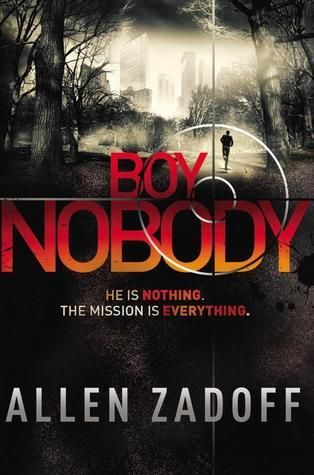 Boy Nobody
by
Allen Zadoff
Series:
Boy Nobody #1
Published by
Little Brown Books for Young Readers
on 6/11/13
Genres:
Adventure
Pages:
352
Goodreads
Buy the Book
Boy Nobody is the perennial new kid in school, the one few notice and nobody thinks much about. He shows up in a new high school, in a new town, under a new name, makes few friends and doesn't stay long. Just long enough for someone in his new friend's family to die -- of "natural causes." Mission accomplished, Boy Nobody disappears, and moves on to the next target.

When his own parents died of not-so-natural causes at the age of eleven, Boy Nobody found himself under the control of The Program, a shadowy government organization that uses brainwashed kids as counter-espionage operatives. But somewhere, deep inside Boy Nobody, is somebody: the boy he once was, the boy who wants normal things (like a real home, his parents back), a boy who wants out. And he just might want those things badly enough to sabotage The Program's next mission.
The 411:
Boy Nobody is a mind-blowing-keep-you-on-the-edge-of-your-seat-right-up-until-the-very-end thriller.
The story starts off with Boy Nobody on his current assignment: to assassinate his "friend's" father. He carries out his mission and gets his next assignment: the Mayor of New York City. He enters a new school as Ben and quickly befriends the mayor's beautiful daughter, Samara (Sam). The stakes have never been higher when getting close to the girl causes Ben to question everything he's been taught to believe in. There is one thing he is sure of, though: failure is not an option.

Check out the trailer, and see the US version (and Kassiah's interview with Allen) on Fictionators:
What We Loved:
It's thrilling, like can't put it down thrilling. Boy Nobody is perfect for every reader–there's the perfect balance of swoon for the reluctant boys who don't want too much and for the girls who have to have it *raises hands*. It's great for tech geeks without being overbearing and too complicated. We cannot say enough about this amazing, brilliant book. And gah: the end!!!

Um…Not So Much:
We really have a hard time picking something out that we didn't love. We could have used a little more swoony stuff, but we understand why it wasn't there. This isn't that kind of book. Also, there's a moment with two characters that we can't name without giving everything away that we wish we hadn't witnessed LOL

The Boys:
Boy Nobody (Ben). He's obviously smart. Though we get very few details, we imagine that he's handsome. He has a good heart, even when he doesn't believe it himself. He's funny. He's Jason Bourne and James Bond rolled into a neat package.
The growth that he has as a character throughout this book is phenomenal. He's a guy that you'd want to hang out with. We love him, and not just because he thinks (and says) some swoony things:
"I think something's wrong with me," I say.

Because my mind is thinking the wrong things. I should be thinking about finishing my assignment, but I'm thinking about the curve of Sam's neck, the corner of her lip, the way her breasts swell against the fabric of her dress. I'm thinking about the way she laughs when we're together.

We like several of the other characters in this book, but Howard is a standout. He's a nerdy weakling who gets bullied in school. Ben (reluctantly) takes up for him one day, and we get to know a little about Howard. Turns out, there's more to Howard than meets the eye:
"Do you ever think of taking a self-defense class or something?"

"I can't fight in real life. Only on the computer."

"You're a gamer?"

He looks around the library, makes sure nobody can hear him.

"No, but I like to mess around a little."

"Like hacking?"

He shrugs.

"I can do some things. For example, I cracked Justin's e-mail and signed him up for a herpes newsletter."

I laugh.

"I might be a loser in real life, but I'm a ninja online."

The Girls:
Samara (aka Sam). Sam is strong and sensitive and smart and just totally kicks ass.
Erica. Sam's friend and the girl who tries to hook up with Ben. We give her an "A" for effort LOL

Bottom Line:
A spine-tingling thriller that will leave you begging for more, Boy Nobody is a must read.
Verdict: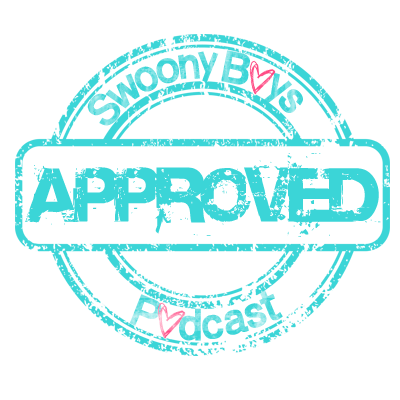 Dream Cast:
It was pretty hard for us to choose someone but we think we'll go with Steven Strait:
What We Think Will Happen Next:
We can't tell you what we think will happen next. But we can tell you that we are giddyexcited that there will be more!!

Other Books by Allen Zadoff:
Rating Report
Cover
Characters
Plot
Writing
Swoon
Overall:
5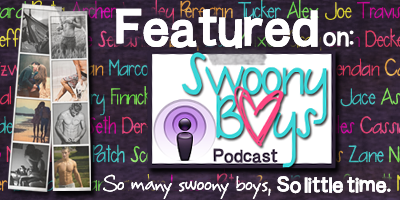 Related Posts