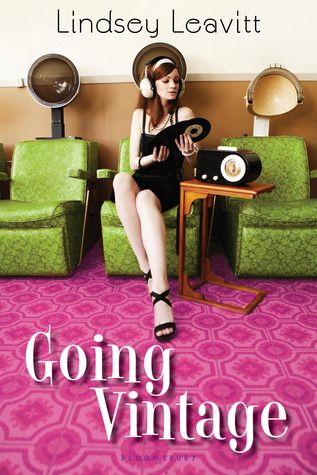 Going Vintage
by
Lindsey Leavitt
Published by
Bloomsbury USA Childrens
on 03-26-2013
Genres:
Contemporary
Pages:
320
Goodreads
Buy the Book
When Mallory's boyfriend, Jeremy, cheats on her with an online girlfriend, Mallory decides the best way to de-Jeremy her life is to de-modernize things too. Inspired by a list of goals her grandmother made in1962, Mallory swears off technology and returns to a simpler time (when boyfriends couldn't cheat with computer avatars).

The List:

1. Run for pep club secretary
2. Host a fancy dinner party/soiree
3. Sew a dress for Homecoming
4. Find a steady
5. Do something dangerous

But simple proves to be crazy-complicated, and the details of the past begin to change Mallory's present. Add in a too-busy grandmother, a sassy sister, and the cute pep-club president–who just happens to be her ex's cousin–and soon Mallory begins to wonder if going vintage is going too far.
The 411:
Mallory has been with her boyfriend, Jeremy, for over a year when she discovers that he has been having a "cyber-relationship" with another girl through a popular social networking site. She's crushed, and after finding a list written by her beloved grandmother when she was a teenager in the 60s, Mallory decides to "go vintage" by staving off all forms of technology and completing the things on her grandmother's list herself. It's harder than she thinks but worth it when she learns more about herself (and others in her life) than she expected in the process.

What We Loved:
There was a lot of real emotion to love in this one. Although it's been a while since we felt the pain that Mallory goes through, we love how Lindsey Leavitt gets it just right. The going vintage part of Going Vintage was also something that we enjoyed reading. It made for a lot of giggles, a few frustration, and a pretty awesome wardrobe.
We've saved the best for last. Because he deserves a section all of his own. Oliver Kimball. We seriously ♥ him. He smells like oranges, wears glasses, and isn't anything close to a typical high-school boy. Then there are his words, his beautiful swoony words.  Like this:
"…and I value that in friendship. That's seriously what I'm after, not that I'm after you and I'm not talking about, you know, 'knowing' each other. Like in a biblical way or anything, although you're obviously pretty, I mean very pretty and totally worth knowing both ways…God, shut it, Oliver. Shut it."
or this…
"Mallory, you want a freeze? I'm a glacier. You want slow? I'm a turtle. But I'll also be waiting by the phone every night no matter how long it takes until you're ready. Scout's honor."
There's nothing we didn't love about Oliver. Except that there wasn't more of him.

Um…Not So Much:
This one is hard for us. There were things we didn't care for, but most of them were situational and if we told you, we would spoil parts of the book. We can say this though, there are "conflicts" that we didn't think resolved realistically, or that were tied up with bows, when a simple knot would have done it.
We also wish we'd gotten another chapter or two at the end. For those of you that have read already, you know exactly what we mean. We're just hoping this means that we might be able to convince Lindsey Leavitt to write another books with these characters.

The Boys:
You know we're all about the boys all the time, but this book had a boy that we really loved and want more more more of: Oliver Kimball. You probably already know that, though 🙂
Jeremy Mui. Mallory's longtime boyfriend. The thing about Jeremy is that even though he did a horrible thing, cheating on her online and then being a douche in general after the breakup, he was pretty real. We think he really just didn't get it. We didn't hate him, but we certainly weren't hoping for a reunion.

The Girls:
Mallory. She was adorable and relatable. We love the way she handled the real-teenagery vulnerability she faces. She was immature at times but overall, we pretty much loved her.
Ginnie. Totally stole the show. She's definitely a bright, amazing person who we'd definitely want in our corner. We can totally see ourselves hanging out with this girl.

Bottom Line:
Get out your vintage dresses and a notepad and pen. Then prepare to swoon.

Verdict: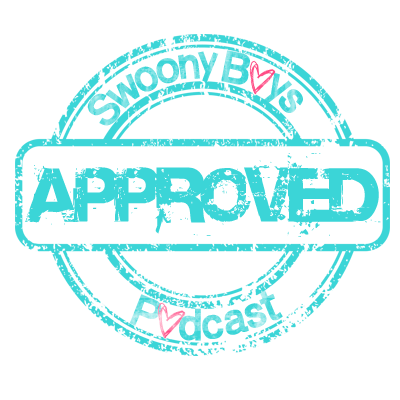 Dream Cast:
We have a feeling that if we were to have a sleepover with Lindsey Leavitt (which we are totally up for!) that we'd be able to get her to confirm our suspicions of who she had in mind when she wrote Jeremy and Oliver. But until that day comes, we've decided to go a different route. These two weren't easy for us, but we're pretty pleased with the outcome.
What We Think Will Happen Next:
We're hoping that we will eventually get more of this story. But if we were in charge of what happens next for these characters, we'd have Oliver saying swoony things to Mallory forever and ever.

Other Books by Author:
 Princess for Hire (Princess for Hire #1), The Royal Treatment (Princess for Hire #2), A Farewell to Charms (Princess for Hire #3), and Sean Griswold's Head.
Other Going Vintage Series Posts:
Rating Report
Cover
Characters
Plot
Writing
Swoon
Overall:
4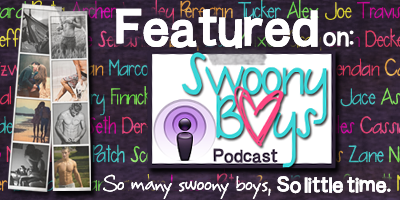 Related Posts