Did you know know that Harlequin Escape is one year old this week? We're celebrating this momentous occasion with a week filled with interviews, reviews, and excerpts, plus awesome giveaways, here on Swoony Boys Podcast and on our sister site featuring New Adult and adult fiction titles: Steamy Guys After Dark!
Today, we're chatting with Maggie Gilbert, author of Riding on Air:


***INTERVIEW***
Thank you so much for stopping by Swoony Boys Podcast today, Maggie. We're excited to get to know you and your characters! Tell us a little about Riding on Air. Was it a fun book to write?
Riding on Air was a fun book to write. I'd always wanted to write a story with horses in it, with lots of accurate horsey detail, so it was great to be able to really let rip with that horsey side of things. It did have some tough moments, which tends to happen at some point with any book I'm writing. Making sure Melissa didn't do something she was physically incapable of doing was probably the biggest challenge. We use our hands for nearly everything we do, even something as simple as doing up buttons on a shirt or pushing our hair out of our eyes. It gave me a new appreciation for how hard it must be to have a condition like Melissa's.
Give us your twenty second elevator pitch about Riding on Air.
Horses, best friends and a gorgeous boy – every 16 year old girl's dream. But will all Melissa's dreams come true or is heartbreak on the horizon?
How do you build your characters? Do you know every single detail of their lives?
I don't know every single detail, although I know a lot about them, a lot more than you see in the book. And I tend to surprise myself sometimes when someone asks me a question about them and the answer is just right there even though I may never have thought about it before.

I don't have a particular method for building characters, it tends to depend on the story too, a bit of a process where I'm thinking about how people with certain traits act in particular circumstances. I'm always looking to strengthen the conflict in a story, so I switch back and forth, thinking about what type of people they are, and how they are going to react if certain things happen.

I can't really write about characters until I know them well enough that they come alive and seem real to me. I need to know what they want, what they're afraid of, and while I'm thinking about big things like that there are a lot of little details to discover, that fill in the gaps to flesh them out and take them from being a character sketch, to being people.
How interesting. How would you introduce Melissa and William to readers?
Just the same as how you meet them in the story. When we meet Melissa she's reaping the consequences of stubborn determination, and William is being a knight in shining armour, come to gently dust her off after she oversteps herself, and set her back on her feet. It's pretty much who they are. At least, at the start of the story.
What kind of research did you have to do to make the story seem believable?
I had to research Juvenile Rheumatoid Arthritis as I don't personally know anyone who suffers from it. I also had to check on the latest dressage test patterns because I haven't competed for years. But I don't remember having to chase down anything else – I was a dressage rider myself, so all the training was basically the stuff I learned while I was riding J. I'm working on a book about Tash at the moment, and I'm having to do more research for that one. She's a showjumper, and I haven't done much jumping. Having said all that, a lot of the fun of storytelling is making stuff up, so I want to do enough research to be authentic, but there's always a bit of creative licence involved in fiction.
How would you describe yourself in three words?
Curious, obsessive, eclectic
Great words. Do you have any interesting writing quirks or rituals?
I don't, really, because I have just a little tendency to be obsessive, and I can too easily imagine myself ending up only able to write between the hours of 5.41pm and 7.23pm on days that start with a T, while wearing navy & white striped socks and drinking orange pekoe tea, or something. No laughing!

So I've made a practice of being able to write anywhere, anytime. That doesn't mean I'm always diligent about writing; like most writers with day jobs I'm often a bit strapped for writing time and of course the internet is always there begging me to procrastinate, along with a bunch of other stuff. But when I am writing, I try to just get on with it and write. I like to have a cup of tea or maybe coffee. Or maybe serial coffees if I'm writing at a café with some lovely person there to keep bringing them.

Sometimes I play music, sometimes not. I write at home, at cafes, when I'm away on holiday. The only common denominator is a computer to write on; I brainstorm and scribble notes with any kind of writing implements, but making words is always done on a computer. But any computer will do 🙂

Hmm, my lack of rituals begins to seem quirky, if not a type of ritual of its own!
LOL What is the one thing readers would be surprised to learn about you?
I love post-apocalyptic stories, TV shows and movies, especially if there are zombies involved.
We love zombies, too. Which character makes you swoon the most (yours or someone else's)?
While I definitely adore all my own swoon-worthy heroes (naturally), I can't go picking favourites there, it just wouldn't be fair. My all-time character who makes me swoon is Stu Redman, one of the characters in Stephen King's epic novel The Stand. Stu epitomises a hero for me, manly, loyal and true, and utterly swoony in a very unselfconscious and understated way.
Do you have any current or future projects you can tell us about?
As I mentioned, I am currently working on a related book to Riding on Air, featuring Melissa's friend Tash as the heroine. Will she jump to glory? Find her own swoony hero? This one's a work in progress, though, so we'll have to wait and see.

I can confirm, now that the contracts have been signed, that I have another book coming out with Escape next year, a contemporary New Adult novel scheduled for a 1st February 2014 release. It's a little edgy and urban, and in that sense at least, quite different to Riding on Air.
Congratulations! Is there ever anything that you always wish someone would ask you, but they never do?
Not so far. I always seem to get really interesting questions. Like these! Thanks so much for having me.
Thanks for coming by. It was fun!
***About Maggie Gilbert***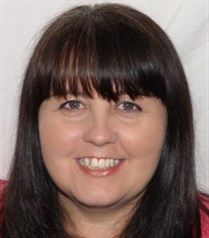 Maggie Gilbert can't remember a time when she didn't want to be a writer, even when she was otherwise occupied. She's been an executive editor, an equestrian journalist and worked with horses for the Modern Pentathlon event at the 2000 Sydney Olympics. Currently she's an administration officer with an Agricultural Society by day and a writer of romantic stories by night—an ideal combination. She lives on a property in country NSW with her family and dogs.
Find Maggie Gilbert Here: Website | Facebook | Twitter | Goodreads
**About the Book**

Riding on Air by Maggie Gilbert
Published by Harlequin Escape on April 1, 2013
Pages: 127
For readers of Jenny Downham, John Greene and Maureen McCarthy, a poignant young adult romance about following your dreams and realising what really matters.

What can you do when your own hands are the enemy? Hold on tight, for as long as it takes.

Melissa has secrets. Sure it's pretty obvious she has Juvenile Rheumatoid Arthritis, but no one knows how bad it is or how many pills she takes for the pain. She's determined to make her horse Jinx into a champion and she dreams that her childhood friend William will one day see her, rather than her condition.

So when William asks her out and Jinx is shortlisted for selection in an elite training program, it seems Melissa's dreams have come true. But when her secrets are exposed, all those dreams come crashing down around her. Can William ever forgive her? And can she learn about letting go in time to truly ride on air when it matters most
**Read the First Chapter of Riding on Air:**
***GIVEAWAY***
eBook copies of Words Once Spoken, The Children of the Mist, A Missing Peace, Riding on Air, and Finding Home
a Rafflecopter giveaway
Good luck and be sure to check out all the other interviews and reviews we've got going on to celebrate the first Birthday for Harlequin Escape!
Related Posts