Welcome to Swoony Boys Podcast! Today is our stop on the tour for Little Robot hosted by First Second Books. We're excited to share our thoughts on this adorable book and its author, Ben Hatke, with you today. We've even got a review from Meg's 7-year old, Luca! While you're here, don't forget to enter the giveaway at the bottom of the post! You don't want to miss it! Here we go:
*****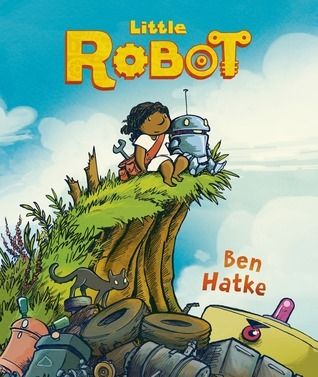 Little Robot by Ben Hatke
Published by First Second Books on September 1st, 2015
Genres: Children's Fiction, Sci-Fi
Pages: 144
Goodreads Buy the Book

When a little girl finds an adorable robot in the woods, she presses a button and accidentally activates him for the first time. Now, she finally has a friend. But the big, bad robots are coming to collect the little guy for nefarious purposes, and it's all up to a five-year-old armed only with a wrench and a fierce loyalty to her mechanical friend to save the day!

#1 New York Times Bestselling author Ben Hatke brings his signature sweetness to a simple, moving story about friendship and overcoming fears that will appeal to readers of all ages.
***REVIEW***
The 411:
In this beautiful graphic novel, a little girl without much in life meets a robot and quickly befriends him. After their chance meeting and fast friendship what happens when the two are separated? Will they be reunited?


What We Loved:
The more appropriate heading for this section would be, "What Didn't We Love?" Ben Hatke has a way with both his pictures and his words. He captivates his audience with brilliantly gorgeous illustrations and makes them laugh with a word as simple as, "jonk."
We fell in love with the little girl in this story from the second she stepped onto the page. Our hearts broke for her and then jumped for joy when Little Robot entered her life. Their story had us feeling a wide range of emotions and quickly flipping from start to end. After our first read through we couldn't help re-visiting our favorite frames over and over. We have no doubt that you will find yourself doing the same.

Verdict:
***Mini Swoons Review***
Review by Luca, Age 7


I loved the little robot. He was funny and cute. The little girl was awesome too! She could use tools and fix stuff. My favorite part of the story was the robot playing with the cat and all the new robots too. I liked the colors of the pictures and just the way they looked. I wish there was another Little Robot story.
Rating Report
Cover
Characters
Plot
Writing
Swoon
Overall:
5
***About Ben Hatke***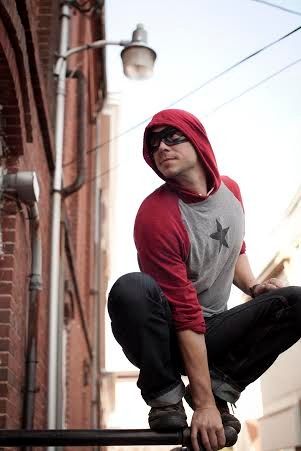 Ben Hatke is an author and illustrator of graphic novels and picture books. Most notably he is the creator of the Zita the Spacegirl graphic novel series.
He posts art and stories online at:
www.benhatke.com
Find Ben Here:
Website | Twitter | Facebook | Tumblr | Goodreads
***GIVEAWAY***
Win a copy of Little Robot thanks to our
friends at First Second Books!
Must be 13+ To Enter | Open US Only.
a Rafflecopter giveaway
Good luck to all of you!
Click here to check out the full tour schedule!
Related Posts