Welcome to Swoony Boys Podcast! This is our stop on the Emmy & Oliver Tour hosted by The Irish Banana and HarperTeen. We have an awesome character interview and giveaway to share with you today and we can't wait for you to get to know more about Emmy, Oliver and this book! Ready to go?
*****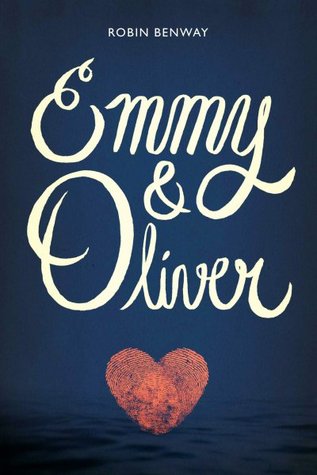 Emmy & Oliver
by
Robin Benway
Also by this author:
Also Known As
,
Going Rogue
Published by
HarperCollins
,
HarperTeen
on June 23rd, 2015
Genres:
Contemporary
Pages:
352
Goodreads
Buy the Book
Emmy's best friend, Oliver, reappears after being kidnapped by his father ten years ago. Emmy hopes to pick up their relationship right where it left off. Are they destined to be together? Or has fate irreparably driven them apart?

Emmy just wants to be in charge of her own life.

She wants to stay out late, surf her favorite beach—go anywhere without her parents' relentless worrying. But Emmy's parents can't seem to let her grow up—not since the day Oliver disappeared.

Oliver needs a moment to figure out his heart.

He'd thought, all these years, that his dad was the good guy. He never knew that it was his father who kidnapped him and kept him on the run. Discovering it, and finding himself returned to his old hometown, all at once, has his heart racing and his thoughts swirling.

Emmy and Oliver were going to be best friends forever, or maybe even more, before their futures were ripped apart. In Emmy's soul, despite the space and time between them, their connection has never been severed. But is their story still written in the stars? Or are their hearts like the pieces of two different puzzles—impossible to fit together?

Readers who love Sarah Dessen will tear through these pages with hearts in throats as Emmy and Oliver struggle to face the messy, confusing consequences of Oliver's father's crime. Full of romance, coming-of-age emotion, and heartache, these two equally compelling characters create an unforgettable story.
Character Interview
Thanks for joining us, Oliver! We are so excited for our readers to get to know you a little better today. We promise to try and go easy on you, let's get started…
What was running through your head the first time you saw Emmy again after being separated for ten years?
When I first came back, but before I saw Emmy, my mom kept mentioning her and saying that she still lived next door. I didn't really remember who she was talking about, but when I saw her that morning in the car before school, it was like hearing a song you had forgotten. She stuck her tongue out at me and I remembered her doing that when we were kids. It was one of the first times that I felt like something was familiar.
When you found out that you were going back to your mom's house, what were you most excited about and what were your greatest fears?
I was excited about seeing my mom again, just because I had missed her so much, but I was also…scared, if that makes sense? I kept wondering if she'd be mad that I never called her or didn't try to find her. I know I was just a kid when my dad took me away, but I still feel kind of responsible, like I didn't do enough to stop him.
If Emmy had to describe you in three words, what do you think those three words would be?
Ha! Very. Bad. Surfer.
We know you grew-up during your time away, but what is the thing that changed most about you while you were living with your dad?
It's hard to answer that question because I don't know what I would have been like if I had grown up living with my mom. I try not to think about all the what-ifs because I start to feel like I'm going insane, like there's another Oliver in a parallel universe who had a totally normal life living with his mom and growing up next door to Emmy. What I do know, though, is that I learned how to live in a big city, thanks to my dad. New York will always feel like home to me.
Throughout your story you became both a person who is forced to leave others and a person who is forced to be left. While both have to be terrible, we want to know which was harder on you.
Oh, forced to leave, absolutely. My dad had so much influence over me and I had no idea. It messes with your head when someone does that.
***The Swoony 5***
(These are the five questions we ask all our swoony boys!)
Boxers or Briefs? (We know it's cliche', but that doesn't mean we don't want to know!)
Uh, how many people are going to read this? Can I take the Fifth?
Do you think you're a good kisser? What's the best kiss you've ever had?
I haven't had any complaints yet! And definitely my first kiss with Emmy in the gazebo at Drew's party.
What's your favorite book?
Caro's sister Jessica gave Emmy a copy of Perks of Being a Wallflower, and she loved it and now she's making me read it. It's really good. Emmy has good taste in books.
If Carly wanted to make you breakfast in bed, what would you want on the menu?
More sleep. And then one of those maple scone things from Starbucks, because Drew's always hooking us up with food and coffee from there.
Okay, last question. Since we're all about the swoon here at Swoony Boys Podcast, we have to ask. What do you think makes you swoony?
I asked Emmy and she said (this is a direct quote) "Oliver is swoony because he has great hair and a kind heart and a good smile." So there you have it.
♥♥♥
***About Robin Benway***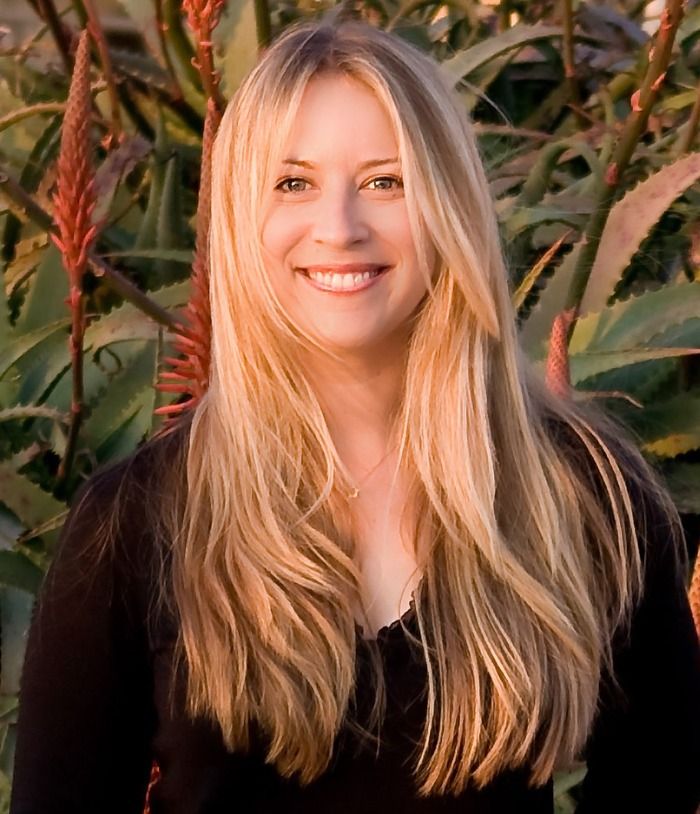 Robin is the author of "Audrey, Wait!", "The Extraordinary Secrets of April, May & June", and the AKA series. Her latest book "Emmy & Oliver" will be released on June 23, 2015.
She lives in Los Angeles with her extremely stubborn shih tzu, Hudson. She likes cooking, puppies, and coffee, but not in that order. She thinks you should be friends.
Find Tamara Here:
Facebook | Website | Twitter | Instagram | Goodreads
***GIVEAWAY***
Thanks to the awesome folks at HarperTeen we have a copies of 2 upcoming fall ARCS: 1 Galley of WALK ON EARTH A STRANGER by Rae Carson and 1 Galley of WHAT WE SAW by Aaron Hartzler to giveaway to one lucky winner.
Open to US residents only
a Rafflecopter giveaway
Good luck and make sure you check out the other stops on the Emmy & Oliver Tour:
Related Posts