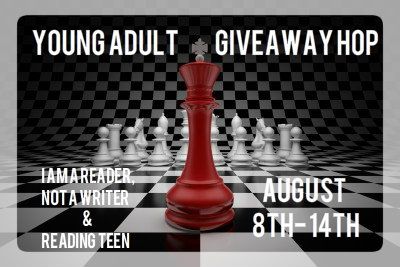 It's time for our very first giveaway here at Swoony Boys Podcast! There are 227 blogs that are participating in the YA Giveaway Hop, hosted by I Am a Reader Not a Writer and Reading Teen, so be sure to check out all of the other stops in the hop to score some ridiculously fun swag!
We picked two books that are coming out soon that we think you'll love. You'll get advanced review copies. Here's what we're giving away!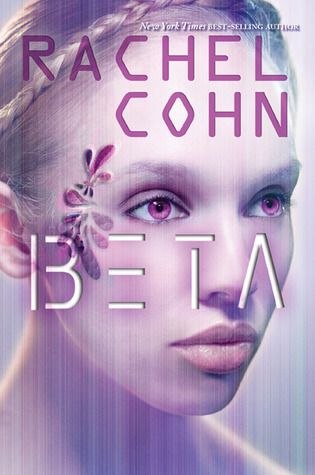 Beta by Rachel Cohn
In a world constructed to absolute perfection, imperfection is difficult to understand—and impossible to hide.

Elysia is a clone, created in a laboratory, born as a sixteen year old girl, an empty vessel with no life experience to draw from. She is a Beta, an experimental model of teenaged clone. She was replicated from another teenage girl, who had to die in order for Elysia to be created.

Elysia's purpose is to serve the inhabitants of Demesne, an island paradise for the wealthiest people on earth. Everything about Demesne is bioengineered for perfection. Even the air there induces a strange, euphoric high that only the island's workers—soulless clones like Elysia—are immune to.

At first, Elysia's new life on this island paradise is idyllic and pampered. But she soon sees that Demesne's human residents, the most privileged people in the world who should want for nothing, yearn. And, she comes to realize that beneath its flawless exterior, there is an undercurrent of discontent amongst Demesne's worker clones. She knows she is soulless and cannot feel and should not care—so why are overpowering sensations clouding Elysia's mind?

If anyone discovers that Elysia isn't the unfeeling clone she must pretend to be, she will suffer a fate too terrible to imagine. When Elysia's one chance at happiness is ripped away from her with breathtaking cruelty, emotions she's always had but never understood are unleashed. As rage, terror, and desire threaten to overwhelm her, Elysia must find the will to survive.
Erasing Time by CJ Hill
In this high-action and romantic futuristic adventure, there is no escape from the future for two contemporary girls pulled out of their own time.

When twins Sheridan and Taylor wake up 400 years in the future, they find a changed world: domed cities, no animals, and a language that's so different, it barely sounds like English. And the worst news: They can't go back home.

The twenty-fifth-century government transported the girls to their city hoping to find a famous scientist to help perfect a devastating new weapon. The moblike Dakine fights against the government, and somehow Taylor and Sheridan find themselves in the middle. The only way to elude them all is to trust Echo, a guy with secrets of his own. The trio must put their faith in the unknown to make a harrowing escape into the wilds beyond the city.

Full of adrenaline-injected chases and heartbreaking confessions, Erasing Time explores the strength of the bonds between twins, the risks and rewards of trust, and the hard road to finding the courage to fight for what you believe in.
To enter, leave us a comment and tell us who is your favorite swoony boy! Extra entries for all kinds of stuffs in the rafflecopter form below:
a Rafflecopter giveaway
Contest is open to US residents only. Entries are due at 11:59pm EST on Tuesday, August 14. Void where prohibited. Good luck!
Congratulations to our winner: Nicole A!
Related Posts