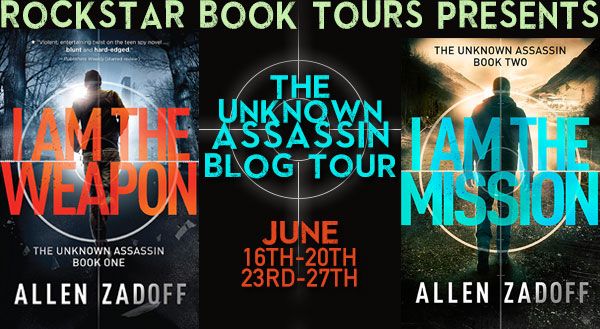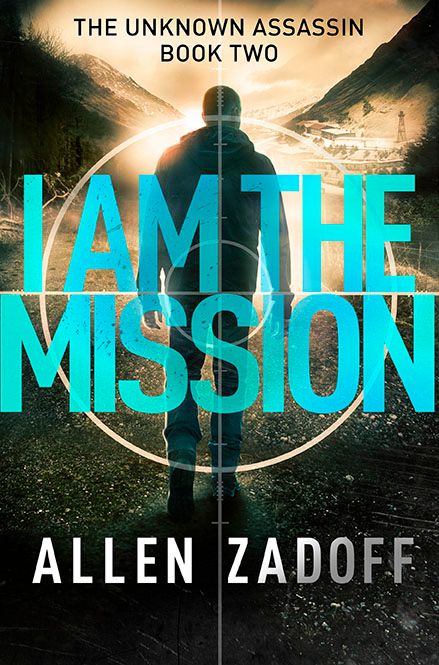 I AM THE MISSION (The Unknown Assassin #2)by Allen Zadoff
Published by Little, Brown Books for Young Readers; on June 17, 2014
Pages: 432
HE WAS THE PERFECT ASSASSIN

No name. No past. No remorse. Perfect, that is, until he began to ask questions and challenge his orders. Now The Program is worried that their valuable soldier has become a liability.

And so Boy Nobody is given a new mission. A test of sorts. A chance to prove his loyalty.

His objective: Take out Eugene Moore, the owner of an extremist military training camp for teenagers.

It sounds like a simple task, but a previous operative couldn't do it. He lost the mission and is presumed dead. Now our assassin is confident he can finish the job. Quickly.

But when things go awry, Boy Nobody finds himself lost in a mission where nothing is as it seems: not The Program, his allegiances, nor the truth.

The riveting second book in Allen Zadoff's The Unknown Assassin series delivers heart-pounding action and a shocking new twist that makes our hero question everything he has believed.

I AM THE WEAPON (The Unknown Assassin #1)by Allen Zadoff
Published by Little, Brown Books for Young Readers; on June 11, 2013
Pages: 368
Previously published under the title Boy Nobody

They needed the perfect assassin.

Boy Nobody is the perennial new kid in school, the one few notice and nobody thinks much about. He shows up in a new high school in a new town under a new name, makes a few friends, and doesn't stay long. Just long enough for someone in his new friend's family to die-of "natural causes." Mission accomplished, Boy Nobody disappears, moving on to the next target.

But when he's assigned to the mayor of New York City, things change. The daughter is unlike anyone he has encountered before; the mayor reminds him of his father. And when memories and questions surface, his handlers at The Program are watching. Because somewhere deep inside, Boy Nobody is somebody: the kid he once was; the teen who wants normal things, like a real home and parents; a young man who wants out. And who just might want those things badly enough to sabotage The Program's mission.

In this action-packed series debut, author Allen Zadoff pens a page-turning thriller that is as thought-provoking as it is gripping, introducing an utterly original and unforgettable antihero.
***GIVEAWAY***
3 sets of THE UNKNOWN ASSASSIN books 1 and 2 US only.
a Rafflecopter giveaway
Related Posts