So many books come out each week that it makes it hard to decide what to read. We want to make that a little bit easier on you by sharing our favorite releases from the week and telling you our top 3 reasons why we think you'll love them too!
This week our selection is Drag Teen by Jeffery Self. Are you ready to hear more about this book and its author? Here we go…
Drag Teen
by
Jeffery Self
Published by
Push
on April 26, 2016
Genres:
Contemporary
,
LGBT
Pages:
256
Goodreads
Buy the Book
A fantastic, fabulous, funny YA debut from Jeffery Self, one of the gay icons of the YouTube generation, that follows one high school student on a drag race to his future.

Debut YA author Jeffery Self takes us on a road trip with an insecure high school senior who has one goal: to be the first in his family to leave Clearwater, Florida, and go to college. The problem is, he has zero means of paying for school -- until his friends convince him to compete in a drag teen competition for a college scholarship.
3 Reasons You Should Read…
Drag Teen by Jeffery Self
We are always looking for books that break the mold of your typical YA novel, and a book about a gay boy from Florida who enters a drag competition as a way to pay for his college tuition grabbed our attention from the get go. We mean, who doesn't love RuPaul's Drag Race??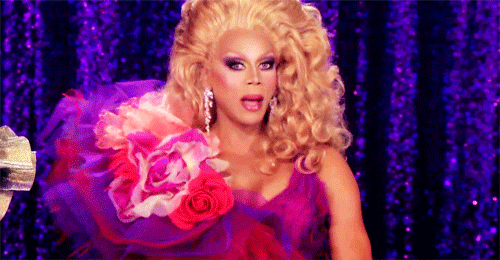 Though a bit on the tropey and clichéd side in parts, Drag Teen is a quirky, fun, light-hearted book that addresses some pretty important topics: self-esteem, the struggle to love yourself (and your body), and absentee parents to name a few. We love seeing these issues handled through humor and though a few characters could have been better developed and the pacing was at times choppy and slow, overall the book was simply a fun read.
Friends, a road trip to New York, feather boas, high heels … this book has a bit everything! And, that's a good thing!
***About Jeffery Self***
Jeffery Self is a writer and an actor. He co-created and starred in Jeffery and Cole Casserole on Logo, and has appeared on numerous television shows, including Desperate Housewives, 90210, Hot in Cleveland, and 30 Rock as Randy Lemon. His book Straight People: A Spotter's Guide is forthcoming.
Find Jeffery Here:
Website | Twitter | Facebook| Goodreads
Related Posts