Welcome to Swoony Boys Podcast! Today is our stop on the tour for The Rift Uprising hosted by Irish Banana Tours! Today we are sharing our thoughts on this book and author, Amy S. Foster. While you're here, don't forget to enter the awesome giveaway at the bottom of the post! You don't want to miss it! But first, let's start with the 411:
***About the Book***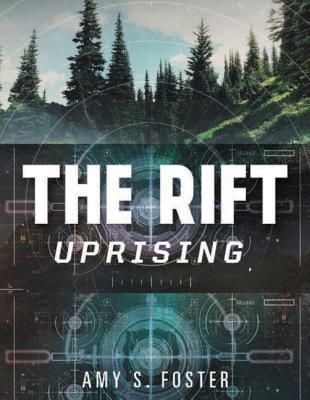 The Rift Uprising by Amy S. Foster
Series: The Rift Uprising Trilogy #1
Published by Harper Voyager, HarperCollins on October 4th, 2016
Pages: 368
Goodreads Buy the Book

The first book in the fast-paced action-adventure, The Rift Uprising trilogy—an enthralling mix of speculative fiction and military thriller—in which a young soldier comes to question the monsters she's trained to fight against . . . and the monsters she fights for

Seventeen-year-old Ryn Whittaker is a Citadel: an elite, enhanced soldier specially chosen to guard a Rift, a mysterious and dangerous portal to alternate Earths scientists cannot control or close. Trained from the age of fourteen, Ryn can run faster, jump farther, and fight better than a Navy SEAL—which is good when you're not sure if a laser-wielding Neanderthal or an axe-wielding Viking is trying to make it through the Rift and into her world.

But the teenager's military conditioning and education have not prepared her for the boy who crosses through—a confused young man, seemingly lost and alone. Because while there's an immediate physical attraction, it's his intelligence and curiosity that throws Ryn off balance. The stranger asks disturbing questions about the Rift that Ryn herself has never considered—questions that lead her to wonder if everything about her life and what she's been told these past six years has been a lie. Are the Rifts as dangerous as her leaders say? Should her people really try to close them . . . or learn how to travel through them?
***Quote Spotlight***
"I guess neither one of us is so great with the whole talking-about-our-feelings thing, which suits me just fine. For now."
***Our Review***
The 411:
Ryn Whittaker is a seventeen-year-old girl. She's also a Citadel—an elite super-soldier created by a secret military agency tasked with guarding the Rift.  The Rifts are portals to alternate Earths and her job is to escort the passive "crossers" into captivity and eliminate the ones that cannot be controlled. Then Ezra comes through the Rift and everything she ever knew changes. Now she trusts no one and will stop at nothing to get to the bottom of why she was created and what it all really means.


What We Loved:
As soon as we heard that this one was being comapred to Pierce Brown's Red Rising we knew we had to get our hands on a copy. We are very glad we did. Here are a few of our favorite things.
Super-Soldiers-We love reading about citadels and super-soldiers. It was fascinating being inside Ryn's head and getting to see every detail of how this elite group worked. We couldn't get enough.
Plot- As soon as we read the summary we were intrigued by it's uniqueness. What we found within it's pages did not disappoint. Not only did we love the citadels, but reading about the immigrants and their worlds, the Rifts and the government kept us reading all night until we finished.
The Writing-Foster definitely has a way with words. It was well paced, well plotted and well planned. And even thought it's a sci-fi novel, it felt very realistic. We cannot wait for the other books.
Save
Save

Um...Not So Much:
No matter how much we like something, there's always has to be a little something we could do without. In this case (besides the fact that we don't want to wait for book #2!) we weren't big fans of the insta-love situation going on between Ryn and Ezra. Don't get us wrong, we liked both of them. A lot actually. But it just all happened so fast. We also wish that Ryn had decided to go on her "mission" on her own and not as a result of not being able to have sex with Ezra. We just couldn't get behind that one little thing. Regardless we will be cheering them on in the next book. That says something, right?

What We Think Will Happen Next:
WE HAVE NO IDEA!!! Seriously. None. Do you know? Will you tell us? What we do know is that we want book two. Now.

Bottom Line:
The Rift Uprising is for lovers of Sci-fi, and those that are looking to transition into the genre. If you're looking for a fast-paced read filled with excitement, adventure and even a little romance- this one is definitely for you.

Verdict:
Rating Report
Cover
Characters
Plot
Writing
Swoon
Overall:
4
***Meet Amy S. Foster***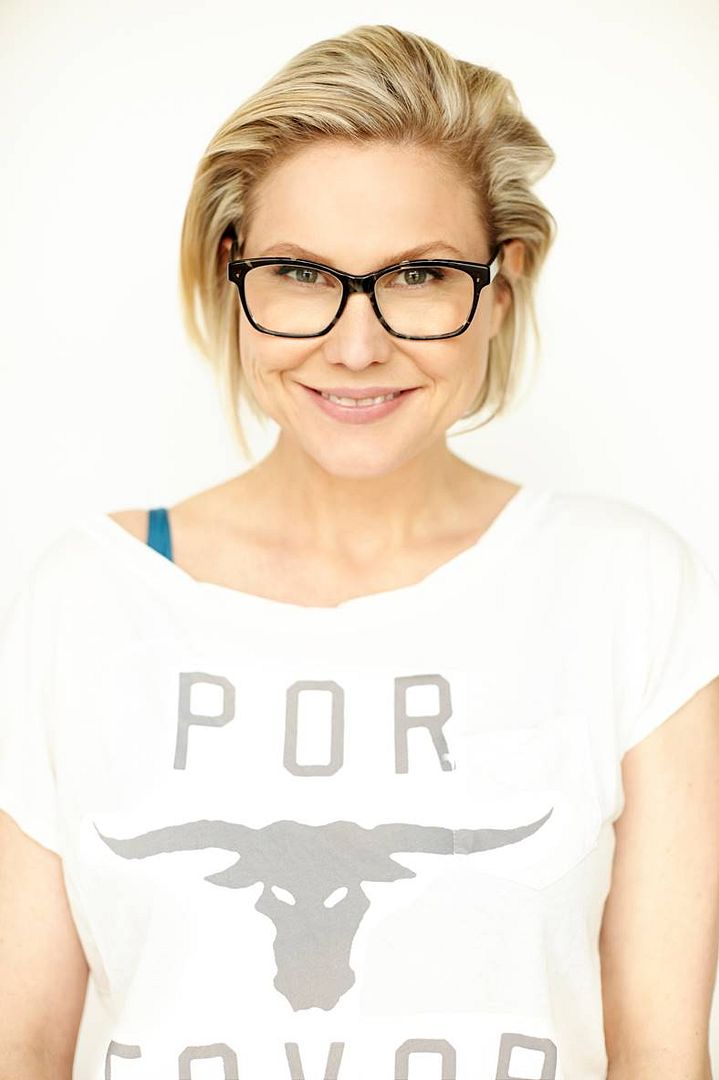 Amy S. Foster is a celebrated songwriter, best known as Michael Bublé's writing partner. You might recognize her work in his four hit singles, including "Home" and "Haven't Met You Yet." She has also collaborated with Destiny's Child, Diana Krall, Andrea Bocelli, Josh Groban and a host of other artists. She is also the author of the novel When Autumn Leaves. When she's not in a studio in Nashville, Amy lives in the Pacific Northwest with her family. Amy is the daughter of singer B.J. Cook and the legendary music producer, David Foster. Fun fact about Amy: Her extended family tree includes Bella and Gigi Hadid, Sara and Erin Foster and Brody and Brandon Jenner, and Clay Aiken! The Rift Uprising, her YA debut, will be released on October 4, 2016.
Find Amy Here:
Website | Twitter | Facebook | Goodreads
***GIVEAWAY***
Win a copy of The Rift Uprising| Open US Only.
a Rafflecopter giveaway
Good luck and happy swooning!
Make sure you check out the rest of the tour stops below:
Save
Save
Related Posts