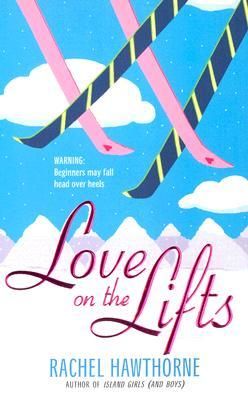 Love on the Lifts
by
Rachel Hawthorne
Also by this author:
Trouble From the Start
Published by
HarperTeen
on December 13, 2005
Genres:
Contemporary
Pages:
320
Goodreads
Buy the Book
Winter Break super-secret perfect cocoa recipe:

8 oz steamed whole milk (no skim! doesn't work!)
2 tbsp. dark cocoa powder (big scoops)
1 tbsp. sugar (can't be too sweet)
4 dried, crushed mint leaves (or 1 tbsp. mint syrup)

Stir thoroughly. Add mint swizzle stick. Combine with cute ski instructor, or brother's cute best friend, or cute guy you never noticed was so cute...Enjoy.
The 411:
Kate Kennedy's been head over heels for Brad Connor ever since the first time she set eyes on him at family weekend while visiting her brother, Sam, at college.  Too bad he's never even noticed she exists.
Best friends Leah and Allie are determined that the best way for Kate get over her infatuation with Brad is by hooking up with a cute ski instructor while they spend winter break at Kate's aunt's in Snow Angel Valley, Colorado.  But fate (and her brother) has other plans when Sam shows up to spend winter break skiing with them with his friends in tow–including Brad.
The girls think it's finally Kate's chance to be with Brad, but her dreams are dashed when he hooks up with a "more-experienced" snow bunny.  She soon realizes that having to hang out with the rest of the gang might not be such a bad thing when she notices Sam's other friend, soulful Joe Foster.  Will she find love on the lifts after all?

What We Loved:
We loved how cute this story was.  The whole idea was pretty awesome, and we definitely will be checking out more of Rachel Hawthorne's books!
We loved the characters, especially Joe.  He was so adorable.
We thought the house rules negotiation for how they'd all live together for the week was pretty hilarious.

Um...Not So Much:
We definitely would have liked more at the end.  We want to know what happened later!
We also thought that Brad was a bit over the top cliche and the physical relationships with pretty much all the characters (except Brad) seemed to move a little too fast for us, but we recognize the importance of finding love on the lifts 🙂
The Kate-have-a-good-time fund annoyed us a little, but what are you gonna do?

The Boys:
There were quite a few boys in this story. We loved most of them!
Sam Kennedy. Kate's older brother.  She thinks he's annoying at first, but aren't most older brothers?  We really loved him.  He's cute and protective.
"Trust me, when you do figure your type out, you're gonna realize it's not Brad.  I mean, I like him, and he's a great roommate, but what I want in a friend and what you need in a boyfriend aren't the same.  He'd just end up hurting you.  Then I'd have to beat the crap out of him."
Joe Foster. We loved him pretty much right away.  He's swoony while not being a pushover.   He's confident but still vulnerable.  He calls her "pretty" and wears shirts that say These Guns Don't Come with Safeties!
"So since I tossed snow at you earlier, am I going to have to make a contribution to the Kate-have-a-good-time fund?" he asked.

I angled my chin haughtily.  "You might.  It'll cost you more, though, since you tackled me to the ground."

"I'm strapped for cash.  We might have to work it out in trade."

"What kind of trade?"

He gave me a grin that made me think I was in deep trouble.

"We'll work something out.  Maybe it'll end up being a good time for us both."
Brad Connor. What can we say about Brad?  He's the hot guy in every crowd that's more beauty than brains.  We didn't love him.
"What do you like to do for fun? I asked.PHe chewed, swallowed.  "Drive fast, kiss babes, ski."
Ian. He's the hot australian ski instructor that Kate's friend, Leah, meets and falls for.  He's pretty sweet (and we love that he calls Leah "love").

The Girls:
Kate Kennedy. We really liked her, though she was pretty clueless.
"My interests are none of your business," I finally managed through the lump of emotion that had settled in my throat.

"And my lack of interest in Paige is none of yours."P"You don't have to get so touch. I wasn't trying to butt into your business. I just thought you might want to know that someone thinks you're hot."

"Well, I don't need you doing any matchmaking for me. I happen to be very interested in someone around here."

"Then you should have asked her to the movie."

"I did."

"And she said no?"
LOL, we love her.
Allie and Leah were Kate's best friends, and they were pretty good friends to have.
"Look, it doesn't hurt to kiss a few frogs before finally kissing your prince."
Aunt Sue. We really enjoyed Kate and Sam's Aunt Sue. She was full of advice.
"Get cozy with a ski instructor or Sam's friend.  Don't wait for life to tap you on the shoulder.  Go out and tap it."

Bottom Line:
Sweet and fun but filled with authentic voices that will resonate with everyone, Love on the Lifts is the perfect read for anyone who has ever wanted to cuddle up by the fire with a hot ski instructor (or with her brother's friend).

Verdict:
Rating Report
Cover
Characters
Plot
Writing
Swoon
Overall:
4
Other Books by Rachel Hawthorne:
We were lucky enough to have Rachel stop by for an interview when we were doing our Recipes for Romance over on our sister site for New Adult and Adult titles, Steamy Guys. Since we didn't want her to get lost in the epic pile of giveaways, we saved her giveaway for after the holidays.
**Q&A with Rachel Hawthorne**
What is your favorite holiday tradition?
Putting up the Christmas tree. Because I purchase a new ornament each year, and many of them are dated, I am able to recall a lot of memories while decorating the three.
What is your most unusual holiday memory?
The year it snowed on Christmas. We live in north Texas and it doesn't snow very often. We had planned to travel out of town but the snow started the morning we were going to travel so we cancelled our plans. It was our first time my boys had Christmas at our house. It was just us, but very relaxing with no traveling, a fire in the fireplace, and snow surrounding the house.
What was your favorite moment under the mistletoe?
Have actually never been under the mistletoe.
What's your favorite Christmas carol or holiday movie?
My favorite holiday movie is Love, Actually.
What's the sexiest gift you ever got/gave?
Last year I gave my husband an apron that had an image of a gladiator on it so when he puts it on, he looks like a gladiator. Sort of. 🙂

Peppermint Mocha or Pumpkin Spiced Latte?
Peppermint Mocha
Egg Nog or Apple Cider?
Egg Nog
Themed Christmas Tree or HodgePodge?
HodgePodge
Old School Bulbs or Icicle Lights?
Icicle Light
During this Holiday Season, is it better to Give or Receive?
Definitely better to give.
**About Rachel Hawthorne**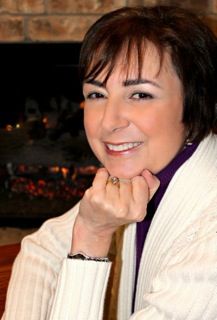 Rachel Hawthorne, who also writes as Lorraine Heath and Jade Parker, is the daughter of a British beauty and a Texan who was stationed at Bovingdon while serving in the air force. Lorraine was born in Watford, Herts, England, but soon after moved to Texas. Her "dual" nationality has given her a love for all things British and Texan. She enjoys weaving both heritages through her stories.
Find Rachel Here: Website | Facebook | Twitter | Goodreads
We can't wait to try out Rachel's delicious recipe for:
**Naughty Bars**
Message from Rachel:
It came from a dear friend, Addison Fox, and has become a favorite in our house.

Ingredients:
Saltines
1 cup of sugar
2 sticks of butter (I use non-salted)
1 bag of Peanut Butter Chips
8-10 oz of milk chocolate chips
Directions:
Line a cookie sheet with foil. Create a small lip all around the edges to catch any over-spill of butter and spray the foil with cooking spray.
Line the tray with saltines, covering the entire tray. If you have a little empty area at the edges, I fill in with broken crackers, but if you leave it empty, just don't spread your butter that far.
Over high heat, melt butter and blend it with the sugar, melting evrything thoroughly.
Once melted, pour the butter/sugar mixture over the saltines, spreading it evenly with a spatula so all the crackers are covered.
Bake at 400 degrees for 7 minutes.
When the tray comes out, layer the top with the peanut butter and milk chocolate chips (which are blended in a bowl ahead of time)
After a minute, the chips will melt – spread them evenly over the top of the crackers so the entire pan's covered. Place into the fridge for at least one hour.
Break into pieces and enjoy!!!!
Want more Desserts? Get recipes for Desserts and lots of other delectable holiday dishes from your favorite authors all month long right here on Steamy Guys After Dark!

***GIVEAWAY***
Win a copy of Snowed In!
a Rafflecopter giveaway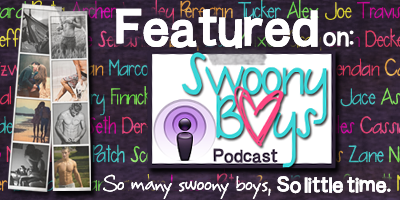 Related Posts