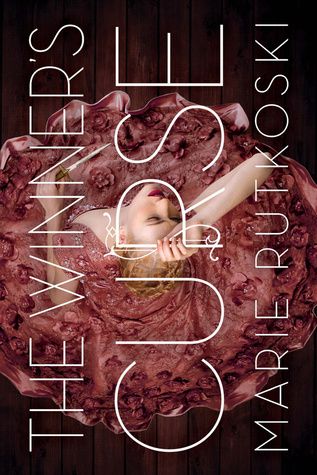 The Winner's Curse
by
Marie Rutkoski
Series:
The Winner's Trilogy #1
Published by
Farrar Straus Giroux
on March 4, 2014
Pages:
355
Goodreads
Buy the Book
Winning what you want may cost you everything you love.

As a general's daughter in a vast empire that revels in war and enslaves those it conquers, seventeen-year-old Kestrel has two choices: she can join the military or get married. But Kestrel has other intentions. One day, she is startled to find a kindred spirit in a young slave up for auction.

Arin's eyes seem to defy everything and everyone. Following her instinct, Kestrel buys him—with unexpected consequences. It's not long before she has to hide her growing love for Arin. But he, too, has a secret, and Kestrel quickly learns that the price she paid for a fellow human is much higher than she ever could have imagined.

Set in a richly imagined new world, The Winner's Curse by Marie Rutkoski is a story of deadly games where everything is at stake, and the gamble is whether you will keep your head or lose your heart.
The 411:
Kestrel, the daughter of a Valorian General, leads a life of luxury. Her passion is, and always has been music, but her eighteenth birthday is fast approaching and she has made a deal with her father that she will choose between enlisting in the army and getting married. But when Kestrel purchases a young male Herrani slave named Arin, who is advertised as a blacksmith and a singer of some talent, her entire world changes… and so does his.

What We Loved:
What do we even say here? First, give us a minute to explain why this review is a little past due. We didn't sit on this one for any other reason than we just didn't know how to do it justice. As bloggers it's part our job to put into words what we think about books and how they make us feel. Sometimes, and this is rare, we come across a book that leaves us rattled. We know that we love it, we give it to everyone we possibly can, and we talk about it with everyone we know that has already read it. But it still seems impossible to figure out the best way to express those thoughts. So why  do we think we can do it now? Well that's easy. Time has passed and we've been able to read through it several more times. That's allowed our passion for this series to grow and prepared us to break our silence and tell you exactly why we loved The Winner's Curse.
Here are the reasons it makes so many of our favorites lists:
The Cover- Okay, you caught us. We totally judged this one by its cover before we read it, and boy are we glad we did. It's a dramatic and swoony cover that fits the pages inside perfectly.
The Plot- There is a little bit of everything in TWC. It has action, backstabbing, romance, friendship, history, power, and a whole gauntlet of emotions. (No really, this one will have you feeling all the feelings. All. Of. Them.) There are twists and turns around every corner, which combined with the fast pace of the prose, make a perfect atmosphere  for these characters to play out their story. At it's core this is a story about love and power- what someone can and will do because of it, and when they no longer have it.
Voice- We've hinted about it already, and you're going to see us continue to bring it up, but the voices and writing in this one are beautiful. There is no other way to describe them. They capture the characters, their struggles, and their stories perfectly. You don't need labels to see if you are reading a chapter from Arin or Kestrel… you can feel it.
Love Story- We love a good complex love story, and boy did we get it here. The romance between these two is perfectly woven into the story. It doesn't cause them to lose who they are, it doesn't take away their strength. It's not an afterthought and it's not instant. It's a carefully crafted organic thing that starts as a slow burn and then explodes. We don't think we will ever get enough of these two.
"Isn't that what stories do, make real things fake, and fake things real?"


Um...Not So Much:
If you're thinking we aren't going to have a lot to say here, you're right. Here are the few things we can list as our "complaints":
The ending- There were legit tears at the end of this one. Need we say more?
Possible love triangle set-up- We see what you did there Marie Rutkoski and we're not so sure we like it.
Impatience- We don't want to wait for book #2. (WHY MUST WE WAIT?!?)

The Boys:
Let us start by giving you this:
The slave was bad goods. He looked, Kestrel thought, like a brute. A deep bruise on the slave's cheek was evidence of a fight and a promise that he would be difficult to control. His bare arms were muscular, which likely only confirmed the crowd's belief that he would be best working for someone with a whip in hand. Perhaps in another life he could have been groomed for a house; his hair was brown, light enough to please some Valorians, and while his features couldn't be discerned from Kestrel's distance, there was a proud line in the way he stood. But his skin was bronzed from outdoor labor, and surely it was to such work that he would return. He might be purchased by someone who needed a dockworker or a builder of walls.
We know, you're sold.  (We swear there was no pun intended there. We just got lucky!) Proof again that Marie Rutkoski is amazing. The same way that Kestrel can't help but notice Arin, we couldn't help but notice him either. It gets even better though because Arin isn't just really really ridiculously good looking, he is also full of depth. He has so many layers- good, bad, sweet, strong, wicked, and swoony- he's all those things. He's complex in the way that a good character should be. Most importantly, he's flawed. He wasn't written to be perfect, although to us he is, instead he was written to be real. There's only so much we can say without spoiling, but we will say that we can't wait to see what happens next in his story. One thing we know for certain is that there will be pages filled with him saying things like this:
She heard Arin shift, felt him look at her.

"Kestrel." She imagined how he would sit, lean forward. How he would look in the glow of the carriage lantern. "Survival isn't wrong. You can sell your honor in small ways, so long as you guard yourself. You can pour a glass of wine like it's meant to be poured, and watch a man drink, and plot your revenge." Perhaps his head tilted slightly at this. "You probably plot even in your sleep."

There was a silence as long as a smile.

"Plot away, Kestrel. Survive. If I hadn't lived, no one would remember my mother, not like I do."

Kestrel could no longer deny sleep. It pulled her under.

"And I would never have met you."
or thinking things like this..
"For once he didn't stop himself. The pressure of song was too strong, the need for distraction too great. Then he found that the music caged behind his closed teeth was the melody Kestrel had played for him months ago. He felt the sensation of it, low and alive on his mouth.

For a moment, he imagine it wasn't the melody that touched his lips, but Kestrel."
You want more too, right? Right.

The Girls:
Kestrel is unique. And no, that's not a nice way of saying, "she has a nice personality." We mean it. She's special and unlike most other heroines that we've met before. We should all give Marie a standing ovation for giving us female character that uses her intelligence to make her strong. Kestrel isn't really a good fighter, she isn't particularly threatening. She is however, brilliant. That's the thing we loved most about her. She can think herself out of almost any situation, and even when she's in the middle of making a bad decision, she knows it.  Her intelligence makes her witty, it makes her quick on her feet, and it allows her to think things like this:
"She reminded herself bitterly that this was what curiosity had bought her: fifty keystones for a singer who refused to sing, a friend who wasn't her friend, some one who was hers and yet would never be hers."
and this…
"Kestrel let the words echo in her mind. There had been a supple strength to his voice. An unconscious melody. Kestrel wondered if Arin knew how he exposed himself as a singer with every simple, ordinary word. She wondered if he meant to hold her in thrall."
How could you not love her?

Dream Cast:
Sometimes it's hard to pick our dreamcast, and sometimes there's someone that one of us pictures from the very beginning. This time it was the latter. We won't make you wait, because how could we? Here is our Arin:

What We Think Will Happen Next:
We… *insert sobbing* Guys. We're not even sure what to say here. The ending of this book? It killed us. We are desperate for more, in the best and worst ways. We know what we want to see happen, we also have some suspicions on what we really think will happen. We are so excited to watch it all play out. (Please, please book gods, let it work out the way we want it to.)

Bottom Line:
Twisty, powerful, and swoony. The Winner's Curse is a cannot be missed novel written by a brilliant mind. At it's core this is a story about love and power- what someone can and will do because of it, and when they no longer have it.

Verdict:
Rating Report
Cover
Characters
Plot
Writing
Swoon
Overall:
5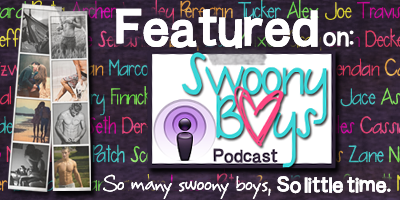 Related Posts