Divergent

by Veronica Roth
Series: Divergent #1
Published by Katherine Tegen Books on May 3, 2011
Genres: Dystopian
Pages: 487
Goodreads

Buy the Book

<p>In Beatrice Prior's dystopian Chicago world, society is divided into five factions, each dedicated to the cultivation of a particular virtue--Candor (the honest), Abnegation (the selfless), Dauntless (the brave), Amity (the peaceful), and Erudite (the intelligent). On an appointed day of every year, all sixteen-year-olds must select the faction to which they will devote the rest of their lives. For Beatrice, the decision is between staying with her family and being who she really is--she can't have both. So she makes a choice that surprises everyone, including herself.</p>

<p>During the highly competitive initiation that follows, Beatrice renames herself Tris and struggles alongside her fellow initiates to live out the choice they have made. Together they must undergo extreme physical tests of endurance and intense psychological simulations, some with devastating consequences. As initiation transforms them all, Tris must determine who her friends really are--and where, exactly, a romance with a sometimes fascinating, sometimes exasperating boy fits into the life she's chosen. But Tris also has a secret, one she's kept hidden from everyone because she's been warned it can mean death. And as she discovers unrest and growing conflict that threaten to unravel her seemingly perfect society, she also learns that her secret might help her save those she loves . . . or it might destroy her.</p>
The 411:
Sixteen year old Tris has to choose a group (aka faction) to belong to for the rest of her life. She leaves her home and her family to begin the grueling initiation process. Along the way, she meets and falls for a boy and finds out there's more to her than meets the eye.

What We Loved:
We think the best way to start this off is by saying it's been almost two years since we read this book and we still feel all the feels when we think about it. It doesn't matter that we've read it so many times that we've lost track, it never EVER gets old. We laughed, we cried, we literally ached for more. There are amazing twists and things that happen that we absolutely did not see coming.
Four. (What else needs to be said here, how long do our readers have? We could go on for days.)
Veronica Roth. She has a way of writing that makes the tiniest brush of a hand or the small act of intertwining fingers a monumental event. There were so many times throughout this book that we found ourselves holding our breath with anticipation. Like we said before, ALL THE FEELS.
Characters, plot, world, it's all there.

Um…Not So Much:
This portion almost should have been left out for this book, although that wouldn't have really been fair so we'll leave it.
If we absolutely have to say we don't like something, it's that the book ended and didn't go on forever. Or maybe that there wasn't more kissing. Yeah, we needed more kissing.

The Boys:
There are a lot of boys, and if you're someone other than us, maybe one of them does something for you. There's Al, Andrew, Caleb, Drew, Edward, Eric, Marcus, Peter, Robert, Uriah, Will, and Zeke. (Plus more.) However, when we think of this series only one name comes to mind: Four.
He's amazingly good looking (tattoos, full lips, beautiful dark blue eyes, perfect hair), but he's more than that. He's smart, adorably borderline genius smart. He's cautious, rugged, passionate and just the right amount of dangerous. But the quality that draws us in the most is his strength. Everything about him screams MAN. Even when he's afraid, he's brave, and he can calm (and excite) Tris with just a brush of his fingers.
Plus, he gets bonus points for his pretty words:
"Okay." He laughs shakily in my ear. "Why is your heart racing, Tris?"
Every time he put his hands on her, we died. and flailed. and reread.

The Girls:
We were almost surprised with how invested we are in the other characters (girls and boys) in the story. The girls in Divergent have a little bit of everything going on. There are mean girls (Molly & Jeanine), there are bffs (Susan & Christina), there are the motherly figures (Natalie & Tori), and even girls you think might be enemies but turn out to be good friends (Marlene & Lynn).
Then there's our heroine. Tris is pretty freaking awesome. We don't say that very often about females in YA. They usually fall short in some way, but we never once felt that way about her. She reacts in real ways, and even though it's impossible to put yourself in her shoes, when we imagine how we would react in these situations, it's very similar to how Tris reacts.
She gets bonus points because she has the whole "you don't know you're beautiful" thing going on and she's a great book role model for girls. Basically, we love her.

Bottom Line:
If there was ever one book we could tie you down and make you read, this would be it.
Verdict: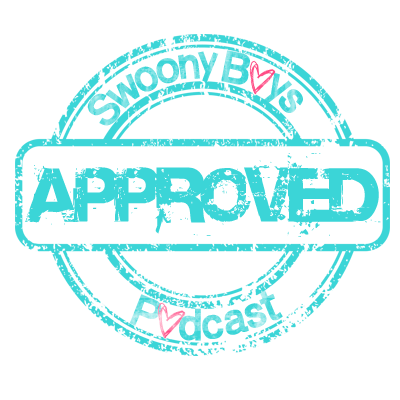 Dream Cast:
We love the Divergent world so much, we made an entire site about it. You can check out our dream cast on the Characters Page of Divergent Lexicon. Or you can look right up there ↑↑↑ and see who's smack dab in the middle of our bulletin board. *swoon*
What We Think Will Happen Next:
We don't want to spoil anything but we will say that we can only hope that when everything is said and done, Four and Tris are together, preferably happy. (It's probably too much to hope for babies, but there, we said it.)  🙂

Other Books by Veronica Roth:
Insurgent, Free Four, Detergent (Divergent #3, coming out October 22, 2013), and Shards & Ashes.
Other Divergent Series Posts:
Rating Report
Cover
Characters
Plot
Writing
Swoon
Overall:
5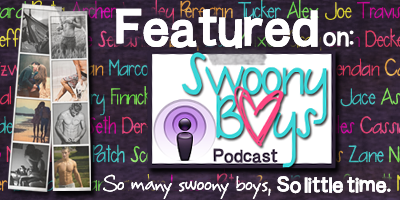 Related Posts