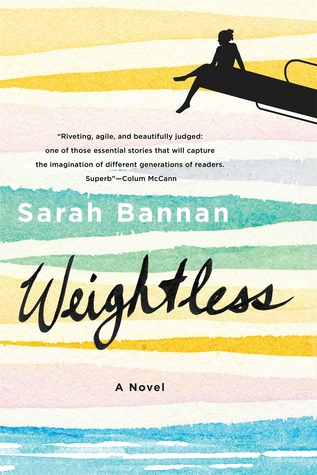 Weightless
by
Sarah Bannan
Published by
St. Martin's Griffin
on June 30th 2015
Genres:
Contemporary
Pages:
336
Goodreads
Buy the Book
When 15-year-old Carolyn moves from New Jersey to Alabama with her mother, she rattles the status quo of the junior class at Adams High School. A good student and natural athlete, she's immediately welcomed by the school's cliques. She's even nominated to the homecoming court and begins dating a senior, Shane, whose on again/off again girlfriend Brooke becomes Carolyn's bitter romantic rival. When a video of Carolyn and Shane making out is sent to everyone, Carolyn goes from golden girl to slut, as Brooke and her best friend Gemma try to restore their popularity. Gossip and bullying hound Carolyn, who becomes increasingly private and isolated. When Shane and Brooke—now back together—confront Carolyn in the student parking lot, injuring her, it's the last attack she can take.

Sarah Bannan's deft use of the first person plural gives Weightless an emotional intensity and remarkable power that will send you flying through the pages and leave you reeling.
This is a very difficult book to rate for us, not only because it deals with such a difficult topic, but that it deals with that topic so perfectly, we hated it. We hated what happened in this book. But we know that Bannan had to tell this story. And that everyone has to read it.
The 411:
Fifteen year old Carolyn Lessing moves from New Jersey to football town Alabama and catches the eye of star football player, Shane. She's awesome and quickly becomes popular. The trouble is with Shane's ex, who wages a war against Carolyn that no one can see coming.
This book is told from the point of view of "we" so that the reader experiences everything as if it's happening with him/her as part of the collective. We don't think we've ever read anything quite like it, and it's definitely a harrowing experience.

What We Loved:
This story. Man. What can we even say? We don't want to give away everything that happens, but it's so realistic. It ain't pretty. And we think everyone should read this book.

Um...Not So Much:
At first, this book drove us crazy. It was like being at Constance Billiard, but cattier. Once we got into the rhythm and understood whee Bannan was going with it, we couldn't put it down. Prada-obsession, aside.

Bottom Line:
Completely unexpected and totally enthralling, Weightless is a book that will change your perspective on …well, everything. From what it's like to be an outsider or an innocent bystander, or the significance of every word you say and every action you take, Weightless changed us. Hopefully for the better.

Verdict:
Rating Report
Cover
Characters
Plot
Writing
Swoon
Overall:
5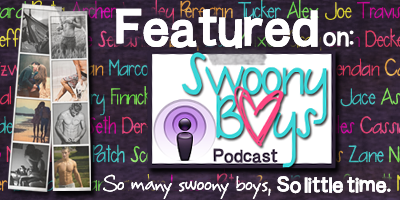 Related Posts