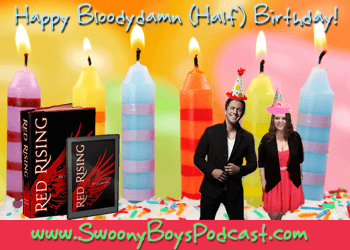 Welcome to
Swoony Boys Podcast
! We're continuing our 
Bloodydamn Birthday Celebration
with a fun
This or That? Game
featuring
Red Rising
author
Pierce Brown
. We are beyond THRILLED that he took the time to do this with us and we can't wait for all of you to get know him better! While you're here, don't forget to enter the amazing
giveaway
at the bottom of the post! You don't want to miss it! Are you ready to play? Here we go…
This or That?
E-book or Print Copy?
Print
Noise or Silence?
Silence
Morning or Night?
Morning
Scruff or Clean Shaven?
Scruff
Schwarzenegger or Stallone?
Schwarzenegger
Coffee or Tea?
Coffee
Beach or Mountains?
Mountains
Introvert or Extrovert?
Still don't know.
Board Games or Video Games?
Board Games
Donut or Bagel?
Donut
Live Music or Recorded Music?
Live Music
Indoors or Outdoors?
Outdoors
Star Wars or Star Trek?
Star Wars
Beer or Wine
Wine
Keaton or Bale?
Bale
Chocolate or Vanilla?
Chocolate
Drive or Fly?
Drive
Facebook or Twitter?
Facebook
History or Future?
History
Handwritten or Typed
Typed
***Meet Pierce Brown***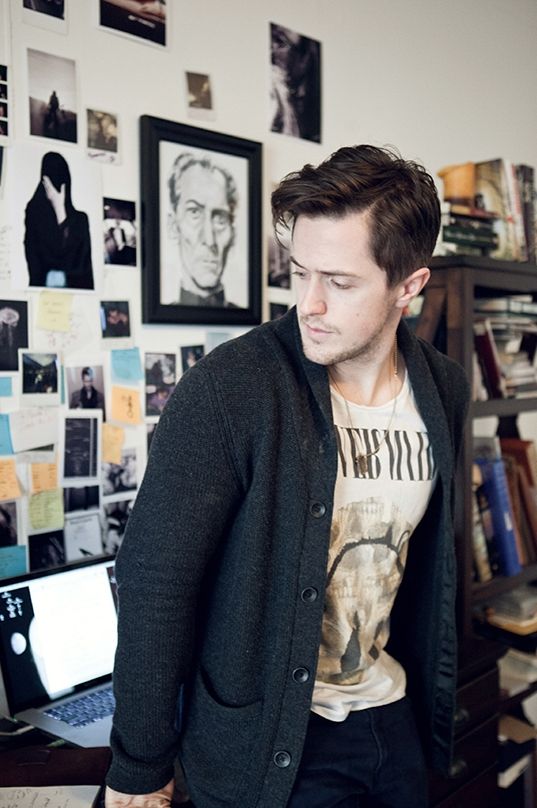 Pierce Brown spent his childhood building forts and setting traps for cousins in the woods of six states and the deserts of two. Graduating from college in 2010, he fancied the idea of continuing his studies at Hogwarts. Unfortunately, he doesn't have a magical bone in his body. So while trying to make it as a writer, he worked as a manager of social media at a startup tech company, toiled as a peon on the Disney lot at ABC Studios, did his time as an NBC page, and gave sleep deprivation a new meaning during his stint as an aide on a U.S. Senate campaign. Now he lives in Los Angeles, where he scribbles tales of spaceships, wizards, ghouls, and most things old or bizarre.
Find Pierce Here:
Website | Goodreads | Facebook | Twitter | Instagram
***Fun Stuff***
Did you see our

Bloodydamn Half Birthday Celebration

intro post? Check it out here.
Join us next week for more giveaways, an author interview, & more!
***GIVEAWAY***
-Giveaway is open Internationally. | Must be 13+ to Enter
3 Winners will receive ARCs of Red Rising & 1 Winner will receive a hardcover of Red Rising + a custom Red Rising Trilogy bracelet
a Rafflecopter giveaway
Related Posts