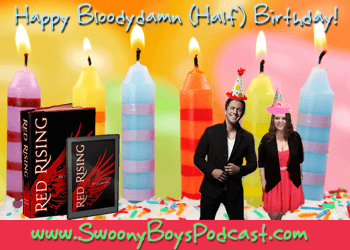 It's July and that means so many things for us. Most importantly, it means it's almost our
Blogiversary
and it's
Meg's Birthday
month! We got to thinking about what the best way to celebrate her Birthday would be, and the answer was simple.
Red Rising
. Why? Easy. It's her favorite book/author and it just happens to be celebrating its half birthday on July 28th.
Over the next couple of weeks we've got some ridiculously fun things planned and we don't want to wait a second longer to tell you all about it. Here's what you've got to look forward to:
Red Rising inspired posts– We've got a "Bloggers' Reaction to Red Rising" post and a "Party Like Darrow" post in the works, and maybe a few surprises too!
Fun with the Author– There will be an awesome Author Interview and a This or That? game with Pierce Brown to share with all of you!
Giveaways– We've got Red Rising ARCs (Thanks to our amazing friends at Random House!), hardcover and paperback copies of the book, & even a Red Rising inspired bracelet! Tune in to twitter for some surprise giveaways there too!
Have you read Red Rising or are you a newbie to this one? We always want to talk more about it, so either way we're going to share some more details!
Red Rising
Series:
Red Rising Trilogy
Also in this series:
Red Rising
on January 28th, 2014
Pages:
382
Goodreads
Buy the Book
Darrow is a Red, a member of the lowest caste in the color-coded society of the future. Like his fellow Reds, he works all day, believing that he and his people are making the surface of Mars livable for future generations. Yet he spends his life willingly, knowing that his blood and sweat will one day result in a better world for his children. But Darrow and his kind have been betrayed. Soon he discovers that humanity reached the surface generations ago. Vast cities and sprawling parks spread across the planet. Darrow-- and Reds like him-- are nothing more than slaves to a decadent ruling class. Inspired by a longing for justice, and driven by the memory of lost love, Darrow sacrifices everything to infiltrate the legendary Institute, a proving ground for the dominant Gold caste, where the next generation of humanity' s overlords struggle for power. He will be forced to compete for his life and the very future of civilization against the best and most brutal of Society' s ruling class. There, he will stop at nothing to bring down his enemies . . . even if it means he has to become one of them to do so.
***Meet Pierce Brown***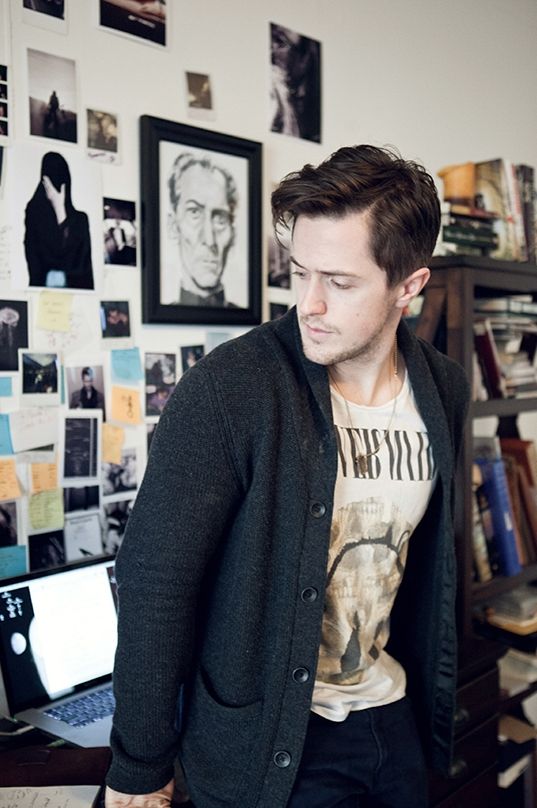 Pierce Brown spent his childhood building forts and setting traps for cousins in the woods of six states and the deserts of two. Graduating from college in 2010, he fancied the idea of continuing his studies at Hogwarts. Unfortunately, he doesn't have a magical bone in his body. So while trying to make it as a writer, he worked as a manager of social media at a startup tech company, toiled as a peon on the Disney lot at ABC Studios, did his time as an NBC page, and gave sleep deprivation a new meaning during his stint as an aide on a U.S. Senate campaign. Now he lives in Los Angeles, where he scribbles tales of spaceships, wizards, ghouls, and most things old or bizarre.
Find Pierce Here:
Website | Goodreads | Facebook | Twitter | Instagram
Are you ready for the fun to begin? We're kicking things off with a giveaway!Fill out the form below to enter. Make sure you're following us on twitter (@SwoonyBoys) so that you don't miss out on anything and we'll see you back here in just a couple of days!
***GIVEAWAY***
-Giveaway is open Internationally. | Must be 13+ to Enter
3 Winners will receive ARCs of Red Rising & 1 Winner will receive a hardcover of Red Rising + a custom Red Rising Trilogy bracelet
a Rafflecopter giveaway
Related Posts