So many books come out each week making it hard to decide what to read. We want to make that a little bit easier on you by sharing our favorite release that came out today and telling you our top 3 reasons why we think you will love it too!
This week our selection is More Happy Than Not by Adam Silvera. We can't wait to share more about this amazing book with all of you. Let's get started…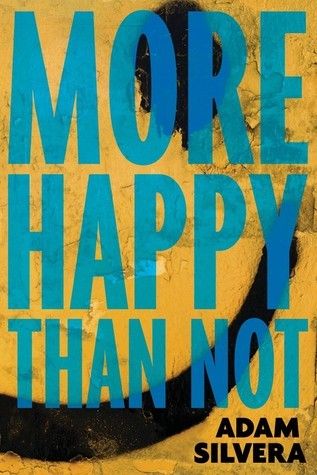 More Happy Than Not by Adam Silvera
Also by this author: More Happy Than Not
Published by Soho Teen on June 2nd, 2015
Genres: Contemporary
Pages: 304
Goodreads Buy the Book

The Leteo Institute's revolutionary memory-relief procedure seems too good to be true to Aaron Soto -- miracle cure-alls don't tend to pop up in the Bronx projects. But Aaron can't forget how he's grown up poor or how his friends aren't always there for him. Like after his father committed suicide in their one bedroom apartment. Aaron has the support of his patient girlfriend, if not necessarily his distant brother and overworked mother, but it's not enough.

Then Thomas shows up. He has a sweet movie-watching setup on his roof, and he doesn't mind Aaron's obsession with a popular fantasy series. There are nicknames, inside jokes. Most importantly, Thomas doesn't mind talking about Aaron's past. But Aaron's newfound happiness isn't welcome on his block. Since he's can't stay away from Thomas or suddenly stop being gay, Aaron must turn to Leteo to straighten himself out, even if it means forgetting who he is.

Adam Silvera's extraordinary debut novel offers a unique confrontation of race, class and sexuality during one charged near-future summer in the Bronx.
3 Reasons You Should Read
More Happy Than Not By Adam Silvera
The author is the most adorable person on earth. With the best personality. If for no other reason, this should make you want to grab a copy of Happy immediately.
You are going to find it impossible not to fall in love with Aaron Soto. He is real, he is flawed, he is awesome.
When you read More Happy Than Not you are going to feel feelings. Lots and lots of feelings. Just add it to the list of ways to know this books is perfection.
***About Adam Silvera***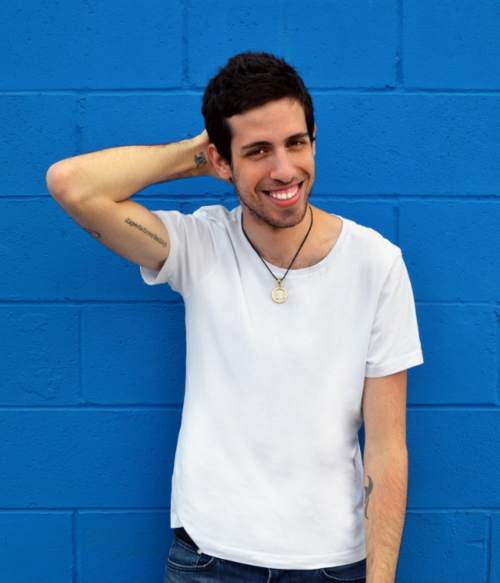 Adam Silvera was born and raised in the Bronx, New York and is tall for no reason. He was a bookseller before shifting to children's publishing where he worked at a literary development company, a creative writing website for teens, and as a book reviewer of children's and young adult novels. He lives in New York City. More Happy Than Not is his debut novel.
Find Adam Here:
Tumblr | Website | Twitter | Instagram | Goodreads
Related Posts