So many books come out each week that it makes it hard to decide what to read. We want to make that a little bit easier on you by sharing our favorite releases from the week and telling you our top 3 reasons why we think you'll love them too!
This week our selection is The Edge of Everything by Jeff Giles. Are you ready to hear more about this book and its author? Here we go…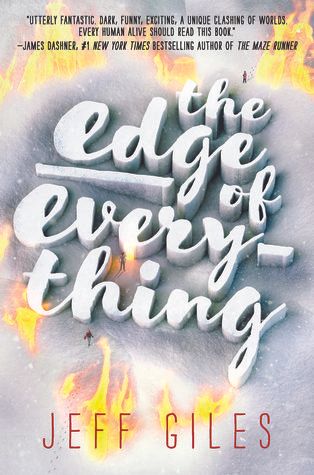 The Edge of Everything by Jeff Giles
Series: Untitled #1
Published by Bloomsbury Publishing, Bloomsbury USA Childrens on January 31st, 2017
Genres: Fantasy
Pages: 368
Goodreads Buy the Book

It's been a shattering year for seventeen-year-old Zoe, who's still reeling from her father's shockingly sudden death in a caving accident and her neighbors' mysterious disappearance from their own home. Then on a terrifying sub-zero, blizzardy night in Montana, she and her brother are brutally attacked in a cabin in the woods--only to be rescued by a mysterious bounty hunter they call X.

X is no ordinary bounty hunter. He is from a hell called the Lowlands, sent to claim the soul of Zoe's evil attacker and others like him. Forbidden to reveal himself to anyone other than his victims, X casts aside the Lowlands' rules for Zoe. As X and Zoe learn more about their different worlds, they begin to question the past, their fate, and their future. But escaping the Lowlands and the ties that bind X might mean the ultimate sacrifice for both of them.
3 Reasons You Should Read…
The Edge of Everything by Jeff Giles
Looking for something to read? We guarantee that whatever you are looking for can be found in the pages of TEoE! There's romance, there's adventure and there's twists and turns- all put together in this gorgeously written dark and twisty fantasy.
We're big on characters around here. They can make or break a story for us. Zoe and X definitely made it. They aren't the only characters we loved either. You'll see what we mean as soon as you meet them all.
This is Jeff's YA Debut and it's had a lot of hype. Take our word for it, it lives up to it all.
***Meet Jeff Giles***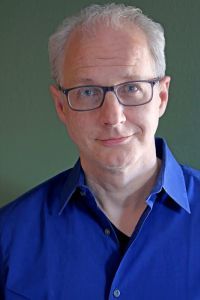 Jeff Giles is a writer based in Montana. He was previously the Deputy Editor of Entertainment Weekly, where he oversaw all coverage of movies and books. Prior to EW, Giles was an arts writer and editor at Newsweek, where, among other things, he served as a Rohan Army extra in "Lord of the Rings" while chronicling the trilogy from start to finish (Peter Jackson shot a close-up of him, then cut it, saying he "looked silly.") Giles has freelanced for many outlets, including Rolling Stone and The New York Times Book Review.
Jeff's debut novel, THE EDGE OF EVERYTHING (Bloomsbury Kids, January 31, 2017) is a Young Adult Contemporary/Fantasy. A Montana girl, who's grieving after the mysterious death of her dad, chases her little brother into a blizzard—and stumbles on a bounty hunter from the underworld who's come to take a soul. She tries to help him escape his life before all hell breaks loose.
Find Jeff Here:
Twitter | Goodreads
Related Posts