Welcome to Swoony Boys Podcast! This is our stop on Denton Little's Deathdate Tour hosted by Me, My Shelf and I.  We are so excited to be a part of this one and are looking forward to sharing our thoughts on Lance Rubin's debut novel. While you're here, don't forget to enter the giveaway at the bottom of the post! You don't want to miss it! Here we go:
*****
Denton Little's Deathdate
by
Lance Rubin
Published by
Knopf Books for Young Readers
,
Random House
on April 14th 2015
Genres:
Fantasy
Pages:
352
Goodreads
Buy the Book
Fans of John Green and Matthew Quick: Get ready to die laughing.

Denton Little's Deathdate takes place in a world exactly like our own except that everyone knows the day they will die. For 17-year-old Denton Little, that's tomorrow, the day of his senior prom.

Despite his early deathdate, Denton has always wanted to live a normal life, but his final days are filled with dramatic firsts. First hangover. First sex. First love triangle (as the first sex seems to have happened not with his adoring girlfriend, but with his best friend's hostile sister. Though he's not totally sure. See: first hangover.) His anxiety builds when he discovers a strange purple rash making its way up his body. Is this what will kill him? And then a strange man shows up at his funeral, claiming to have known Denton's long-deceased mother, and warning him to beware of suspicious government characters…. Suddenly Denton's life is filled with mysterious questions and precious little time to find the answers.

Debut author Lance Rubin takes us on a fast, furious, and outrageously funny ride through the last hours of a teenager's life as he searches for love, meaning, answers, and (just maybe) a way to live on.
***REVIEW***
What We Loved:
There was so much we loved about this debut by Lance Rubin. But here are a few of our favorite things:
Humor- We'd been hearing how funny DLD was, but we'd also heard that before and been disappointed. Not this time. The humor was inappropriate and almost always morbid, but it was also our very favorite part of the story. From Denton's eulogy speech to xx and everything in between we laughed out loud countless times while reading.
Plot- When we opened this one we thought we were getting a contemporary book. It starts out that way and then takes on something completely different. This story is unlike anything we've read before and we absolutely love that about it. It was so interesting to be inside Denton's head and to experience his last two days with him. (More on him later!)

Characters- Can we just say that we love Denton's best friend, Paolo? Like, really love him. Everyone should have a Paulo. We loved his family, those texts from his step-mom are the perfect "funny cause' it's true" situation and we even ended up sort of loving Willis Ellis. Although we can't really say much about him without spoiling something, so we'll just leave it at that. The character's are so full of life. They are  hilariously real and we think you'll love them too.
Life Lesson- Almost all books have a theme or an underlying message. One of the things that we loved most about Denton Little's Deathdate is that the message is very obvious for everyone who reads. It is all about living life to the fullest. Appreciating what you have and the people in your life. But if you want to be even more obvious about it, it's a story all about living like you are dying. That's a lesson that everyone should be reminded of every now and then.


Um...Not So Much:
We've already told you the things that we loved, so now it's only fair that we share the things that we could have done without. This list is a quick one, there's just one thing to say:

Questions, Questions, Questions- For a standalone, there are so many unanswered questions on the final page. We started to panic towards the end because we couldn't figure out how everything was going to come to wrap-up with the number of pages we had left. Some of those questions were resolved, a lot of them weren't. We are hoping like crazy that this is a set-up for a second book. *fingers crossed*

The Boys:
Denton is a teenage boy through and through. He is placed in one of the worse situations a person could think up and he handles it exactly like you would expect someone his age to. He is one of the most multi-dimensional characters we have read in a while. He is witty, complex, brave, he makes mistakes- he's real.


What We Think Will Happen Next:
We are hoping like crazy that there will be another book or two to go a long with this one. There are still so many things that we need to know. Hear that, Mr. Rubin? We pay in cookies.

Bottom Line:
Denton Little's Deathdate is a refreshingly, quirky debut. Its pages are filled with laughter and its characters will leave you begging for more.


Verdict:
Rating Report
Cover
Characters
Plot
Writing
Swoon
Overall:
4
***About Lance Rubin***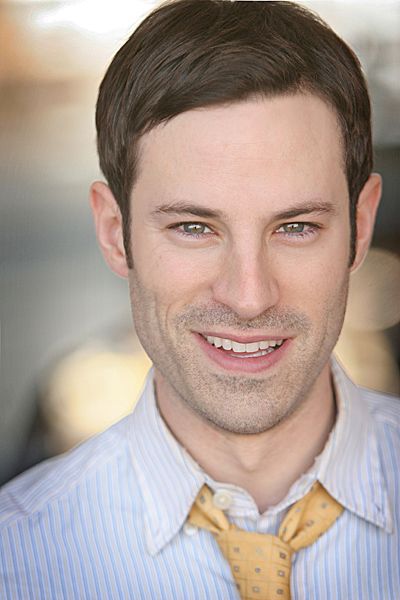 Hey there, I'm Lance Rubin.
After years of being a GoodReads reader, I am delighted to now also be a GoodReads author. My first book, DENTON LITTLE'S DEATHDATE, comes out from Knopf in Spring 2015.
I'm from New Jersey. It's a way better state than people give it credit for. I went to Brown University, and now I live in Brooklyn with my wife and son. They are delightful people. Before I became an author, I was primarily an actor. "Anything I'd recognize you from?" you might ask. Probably not, unless you watched the short-lived NBC hospital show MERCY, in which I guest-starred as a patient with a naked sleepwalking problem.
By my late 20's, the acting business was making me sad, so I started to focus more on writing.
Now I'm primarily a writer and it makes me incredibly happy.http://lancerubin.tumblr.com/
Find Lance Here:
Tumblr | Instagram | Twitter | Goodreads
***GIVEAWAY***
Must be 13+ To Enter | Ships only in US.
1 Winner will get a copy of DEONT LITTLE DEATHDATE (Open Intl)
1 Winner will get an ARC, with original cover art (Open US)
5 Winners will get a bookmark + sticker set (Open INTL)
3 Winners will get a hand drawn cartoon, created by author Lance Rubin (Open INTL)
a Rafflecopter giveaway
Good luck and make sure you check out the other stops on The Cemetery Boys Blog Tour!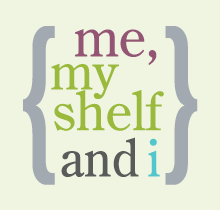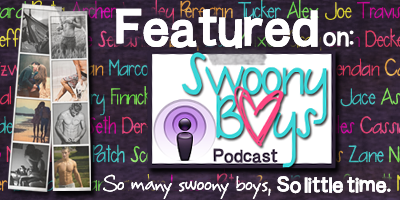 Related Posts