Welcome to Swoony Boys Podcast! Today is our stop on the tour for The Blue Moon Narthex hosted by Irish Banana Tours! Today we are sharing our thoughts on this book and author, N.J. Donner. While you're here, don't forget to enter the awesome giveaway at the bottom of the post! You don't want to miss it! But first, let's start with the 411:
***About the Book***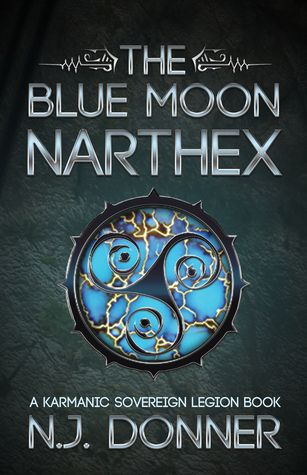 The Blue Moon Narthex by N.J. Donner
Published by Steel Page Press on February 7th, 2017
Genres: Fantasy
Pages: 360
Goodreads Buy the Book

The balance of good and evil has been left in the hands of a thirteen year old...

Since the beginning of time, Karmanic matter worked silently and unassisted keeping good and evil in balance, until growing greed in the world meant Karma couldn't keep up. As World War I rages, the secret Karmanic Sovereign Legion works behind the scenes to help Karma.

A suspicious train accident and an odd stone-shaped object that belonged to his father thrust Cole McCarthy and two schoolmates into the middle of this battle to keep dark forces in check.

With only the powerful stone, a letter, and grandfatherly Norm to guide them, the trio must unravel clues and tap into unknown strengths to discover who Cole's father really was and keep themselves and those they love safe.
***Our Review***
What We Loved:
You already know how much we love reading books from debut authors. Add that to the fact that TBMN has a gorgeous cover and extremely intriguing synopsis and you've got the perfect recipe for making us super excited to dive in. Once we cracked the cover we continued to be happy with what we found inside! Here are a couple of our favorite things:
Plot– We love, love, loved the world building, especially the magical elements. It's different than a lot of fantasy we've read lately and there is no lack of excitement in the story-line. It flows at a great pace and will leave you wanting more.
Characters–

Cole and his BFFs, Britten and Sasha, are a great trio. We

loved the dynamic between them, especially their dialogue. We think you're going to enjoy following them on their journey too!

Um...Not So Much:
Of course we can't just tell you what we loved and not bring up the things that we wish were just a little different.
Tropes– The only real complaint we have is that there were a few times while reading that we felt like things were getting a little…trope-y. Okay, we know that's not really a word and we know that almost every book contains at least one trope, but there were a few here the stood out. The one that really made us hesitate for a second was the 'three best friends on a magical journey' trope. You can't help comparing what you are reading to Harry Potter when you encounter something like this. It's dangerous territory. We encourage you to look past it and enjoy TBMN for everything it is. You'll be glad you did.


What We Think Will Happen Next:
We're not entirely sure what will happen next, and we don't want to spoil anything by giving you clues, but we are excited to read what happens next in this story.

Bottom Line:
The Blue Moon Nathex is a unique and magical story that will speak to a wide-range of audiences, especially the middle grade crowd!

Verdict:
Rating Report
Cover
Characters
Plot
Writing
Swoon
Overall:
3.5
***Meet N.J. Donner***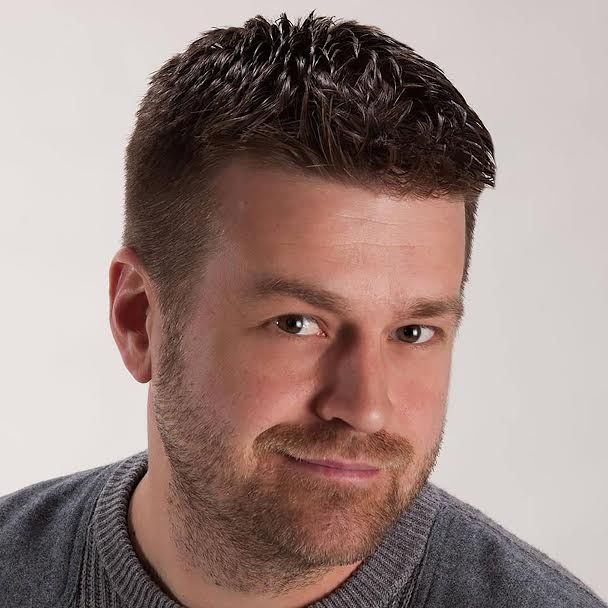 N.J. Donner is the author of the new Karmanic Sovereign Legion books. N.J. loves to explore. The world fascinates him and he wants to figure out why and how things work, including Karma.
College adventures took N.J. far from his small Nebraska hometown to the southern hemisphere and the inner city. This was the beginning of his wanderlust and today he loves to travel with his wife, Amanda, and their three children.
N.J. became the first person to graduate with a minor in international affairs from Nebraska Wesleyan University and spent the years right out of college building a successful steel company.
Find N.J. Here:
Website | Twitter | Instagram | Goodreads
***GIVEAWAY***
Blue Moon Narthex Swag Box (US Only)
a Rafflecopter giveaway
Good luck and happy swooning!
Make sure you check out the rest of the tour stops below:
Week 1:
Week 2:
Week 3:
Save
Save
Related Posts