Welcome to Swoony Boys Podcast! Today is our stop on the tour for Blood Passage hosted by Me, My Shelf and I. We're excited to share our thoughts on the book and author, Heather Demetrios, with you today. While you're here, don't forget to enter the awesome giveaway at the bottom of the post! You don't want to miss it! But first, let's start with the 411:
***About the Book***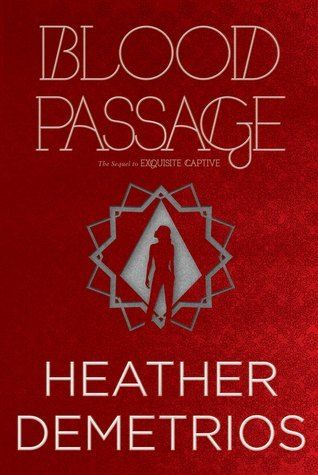 Blood Passage by Heather Demetrios
Series: Dark Caravan Cycle #2
Published by Balzer & Bray, HarperCollins on March 1st, 2016
Genres: Fantasy, Paranormal
Pages: 496
Goodreads Buy the Book

A jinni who's lost everything.

A master with nothing to lose.

A revolutionary with everything to gain.

When Nalia arrives in Morocco to fulfil Malek's third and final wish she's not expecting it to be easy. Though Nalia is free from the shackles that once bound her to Malek as his slave, she's in more danger than ever before.

Meanwhile, Malek's past returns with a vengeance as he confronts the darkness within himself, and Raif must decide what's more important: his love for Nalia, or his devotion to the cause of Arjinnan freedom.

Set upon by powerful forces that threaten to break her, Nalia encounters unexpected allies and discovers that her survival depends on the very things she thought made her weak. From the souks of Marrakech to the dunes of the Sahara, The Arabian Nights come to life in this dazzling second installment of the Dark Passage Cycle.
***Early Praise***
"the author's lush, tangible worldbuilding…transports readers into the battle for Arjinna's freedom…Here's hoping the third book arrives faster than a jinni can manifest a glass of spiced Arjinnan wine." — Kirkus
***Our Review***
The 411:
This one starts right where we left Nalia, Raif, Malek and Zanari in the last book. They are in Morocco, headed towards Solomon's sigil. Nalia still wants Raif to get the sigil, not Malek, but as usual, nothing… NOTHING in this story is predictable. Will Nalia adjust to being a free jinn? How will she handle being the last of the Ghan Aisouri? Will Raif continue to struggle with his feeling for Nalia and how it affects his plans? Will Malek's past comes back to haunt him? So many questions to be answered.


What We Loved:
If you've been around her before, you already know that we are HUGE Heather Demetrios fans. We will read anything and everything she writes, no questions asked. We loved the first book in the Dark Caravan Cycle series, and Blood Passage stayed true to those feelings!
So what did we love about it? Here are a few of our favorite things:
IMAGERY– One thing that Heather Demetrios does amazingly well, is make the reader feel as though they are wherever her characters are. The descriptions are so gorgeously vivid that you can't help but feel like you're there too. (Plus we got more jinn mythology and that's always a win!)
EMOTIONS– If you've read other books by Heather, you also know that she's got a way of making you feel ALL the feelings. We think it's safe to say that Blood Passage was the biggest emotional rollercoaster she's written so far. We don't want to spoil things, but whoah. Whoah. Come find us once you read it, we can discuss it more then.

ROMANCE– We're still not sure we love this couple (we have our reasons!) but we will say that there are some super swoony scenes between

Raif and Nalia in this book. Their relationship definitely grew on us in book 2, which we call a success, and we definitely appreciate that the love triangle is a things of the past.
THE ENDING– No terrible, horrible cliffhanger!!! Next time we see you, Heather there will be a hung reserved just for that reason. Thank you, thank you for avoiding the 'second book in a series cliffhanger', we really appreciate it.


Um...Not So Much:
There always has to be a little something, right? Honestly, there wasn't much to complain about, but here's what we came up with:
ROMANCE– We mentioned it above, we just are 100% sold on Raif and Nalia's relationship. We think they are both pretty darn awesome on their own, but together? We still not sure. Maybe Freedom's Slave will convince us.
NEW COVER– Don't get us wrong, we don't really dislike this version of the cover, but we really loved the first set. We'll get over it… eventually.

The Boys:
Let's start with Raif. This poor guy is in a constant state of turmoil. He's torn between wanting to protect Nalia and his plans for the revolution. It's confusing… for him and for us! We love his determination and his fearlessness. He never gives up on Nalia, and for that, we love him.

Now let's talk Malek. This guys confuses us. He confused us in the first book and he confused us here. We wanted to hate him, like really, really hate him, but we can't.  Sure we hate his Ifrit side (the dude can be straight up evil!), but we also have a soft spot for his human side.  We learned so much more about him in this book and it definitely made us feel for him. Especially when it comes to his feelings for Nalia.

The Girls:
The one thing you that is always true about Nalia is that she's one strong badass chick. The things that happen to her in Blood Passage prove that even more. We hate it when she struggles, but we love watching her stick up for herself and overcome her challenges. Even when things seem impossible, which is most of the time.

We really loved Zanari in this one too! She's tough and blunt, one of our favorite combinations, but we also got to see her softer side this time too.


Bottom Line:
Blood Passage is an amazing continuation of the Dark Caravan Cycle series. It will wreck you emotionally, but will also have you flying through every last page. As soon as you turn the last one, you'll want to start back over again.


Verdict:
Rating Report
Cover
Characters
Plot
Writing
Swoon
Overall:
4
***About Heather Demetrios***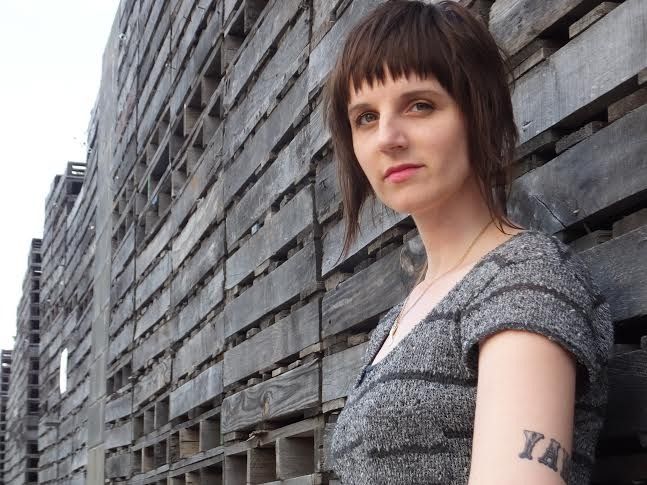 When she's not traipsing around the world or spending time in imaginary places, Heather Demetrios lives with her husband in New York City. Originally from Los Angeles, she now calls the East Coast home. Heather has an MFA in Writing for Children and Young Adults from Vermont College of Fine Arts and is a recipient of the PEN New England Susan P. Bloom Discovery Award for her debut novel, Something Real. Her other novels include Exquisite Captive, the first in the Dark Caravan Cycle fantasy series, and I'll Meet You There. She is the founder of Live Your What, an organization dedicated to fostering passion in people of all ages and creating writing opportunities for underserved youth.
Find Heather Here:
Website | Twitter | Series Blog | Goodreads
***GIVEAWAY***
Must be 13+ To Enter | Open US Only.
a Rafflecopter giveaway
Good luck to all of you!
Click the image below to check out the full tour schedule!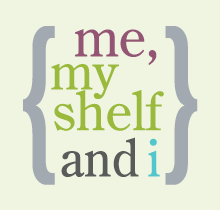 Related Posts