Welcome to Swoony Boys Podcast! This is our stop on the The Thousandth Floor Tour hosted by The Irish Banana . We are not just thrilled to be a part of this tour, we are so excited about this book! We have an awesome character interview and giveaway to share with you today and we can't wait for you to get to know more about this book, its characters and author, Katharine McGee! Are you ready to go?
*****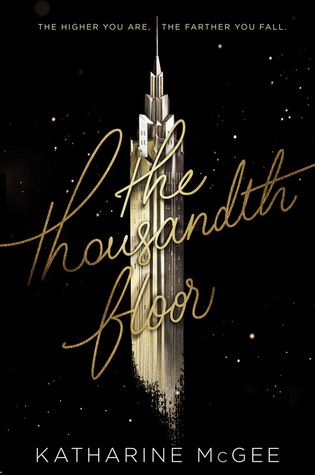 The Thousandth Floor
by
Katharine McGee
Also by this author:
Majesty
Series:
The Thousandth Floor #1
Published by
HarperCollins
on August 30th, 2016
Genres:
Contemporary
,
Sci-Fi
Pages:
448
Goodreads
Buy the Book
New York City as you've never seen it before. A thousand-story tower stretching into the sky. A glittering vision of the future, where anything is possible—if you want it enough.

Welcome to Manhattan, 2118.

A hundred years in the future, New York is a city of innovation and dreams. But people never change: everyone here wants something…and everyone has something to lose.

Leda Cole's flawless exterior belies a secret addiction—to a drug she never should have tried and a boy she never should have touched.

Eris Dodd-Radson's beautiful, carefree life falls to pieces when a heartbreaking betrayal tears her family apart.

Rylin Myers's job on one of the highest floors sweeps her into a world—and a romance—she never imagined…but will her new life cost Rylin her old one?

Watt Bakradi is a tech genius with a secret: he knows everything about everyone. But when he's hired to spy by an upper-floor girl, he finds himself caught up in a complicated web of lies.

And living above everyone else on the thousandth floor is Avery Fuller, the girl genetically designed to be perfect. The girl who seems to have it all—yet is tormented by the one thing she can never have.

Debut author Katharine McGee has created a breathtakingly original series filled with high-tech luxury and futuristic glamour, where the impossible feels just within reach. But in this world, the higher you go, the farther there is to fall….
***Character Interview***
Today we're sitting down with Leda, Eris, Cord, Rylin, Atlas, Watt, and Avery from The Thousandth Floor. Welcome to Swoony Boys Podcast, guys! We've never had this many people at once, but we can't wait for our readers to get to know you all a little better. Ready to get started? Here we go…
Let's talk a little about where you live. What are the best and worst parts of living in The Tower?
Atlas: Everything I love most in the world is here. That's worth all the bad parts combined.

Eris: Wait, are you guys coming to visit? Where are you staying? You have to try the shishito spring rolls at Ichi, and watch the sunset from the observation deck on 840. You can get the best frozen mai tais, they don't age-scan there—oh, worst part is just the tech-net at school.

Cord: I'd say the worst part is how everyone knows your business. No matter what you do, it's on the feeds. As if we're in an old-fashioned small town and all we have to do is gossip about each other.

Avery: The Tower is hardly small, Cord. But I get your point. Sometimes I want to get away, too.

Leda: What? Where else would you live, Avery? This is the center of the world.

Rylin (under her breath): You would think that.

Leda: I'm sorry, who are you?

Rylin: Like you care. Look, the best part about the Tower for me is that I can get a job at age 17 to support my family. The worst part is that I have to get a job at age 17 at all.

Watt: I get that. I work too.

Avery: Wait, Watt, I thought you were in school downTower?

Watt: I work on the side. It's not a big deal, just tech stuff. But I do know my way around the Tower pretty well.

Rylin: Probably not as well as me, or my boyfriend. You don't even want to know the stuff we do.

Eris: Can we all go to London when this interview is over?
Avery- Drama. Drama. Drama. It's definitely a part of your life, how do you cope? We want you to give your advice to others your age who might be dealing with their own drama.
Avery: Thank you for asking this question. I hate the drama, but it just seems to follow me, you know?

To those of you who are also dealing with painful or dramatic situations, I want to say first of all, it will get better. Sometimes it's really just a matter of letting the issue cool down and taking some time alone. If it's still a problem, do some thinking about the people in your life, and what their values are. Do they want the same things as you, or are they a negative influence?
We want each of you to pick another in the group and describe that person using only three words!
Atlas: Wait, in front of the group? Um, okay. Leda is unpredictable and fierce, and too smart for her own good.

Leda: Atlas is maddening and unpredictable.

Avery: This is private, right? Can I have a private room? You promise no one will hear this? Atlas… Atlas is warm and thoughtful and dangerous to love.

Rylin: Cord is incredibly good-looking, but that doesn't make him any less of a stuck-up, selfish asshole.

Cord: Really, Rylin? Well, you're frustrating and impulsive and really damn pretty.

Watt: I don't even have the words to describe Avery. What, Nadia? … Oh, um, Avery is breathtaking and ethereal and terrifyingly rich. I've never been so intimidated. And attracted.

Eris: I'm supposed to describe someone else using three words? Um… Can I just do myself? I'm beautiful and confident and stylish and glamorous and—oh, I guess that's all the words you need.
Watt, Cord, and Atlas- What's it like living so closely to these ladies and so many other girls?
Watt: Talking to girls is a piece of cake. Honestly, the only difficulty is finding one that's worth my time.

Cord: I don't do relationships. At least, not serious ones.

Atlas: The upTower girls? They're the reason I ran away last spring.
Let's talk a little about substance abuse and family life. Many of you have personal struggles in one or both of these areas. That's common among many people your age. What advice would you give someone struggling in these areas?
Leda: Let me take this one.

If you're having issues with addiction, please know that you're not alone. There are so many people who love you—don't be afraid to ask them for help. They can help find you the care you need.
That wasn't so bad, right? Before we let you all go we are going to take the pressure off of the ladies and ask Atlas, Cord and Watt the five questions that we ask every guy who stops by to chat with us! Ready?
***The Swoony 5***
(These are the five questions we ask all our favorite swoony boys!)
Boxers or Briefs? (We know it's cliche', but that doesn't mean we don't want to know!)
Cord: A gentleman never tells.

Atlas: Boxers. I think the ones I'm wearing right now have little sailboats on them. Sorry, was I not supposed to say that?

Watt: Don't you wish you knew?
Do you think you're a good kisser? What's the best kiss you've ever had?
Atlas: I'm a good kisser. But I think my best kiss is still in the future.

Cord: I couldn't pick a best kiss. Safer to say that I'm the best kiss of all the girls who kiss me.

Watt: My best kiss was downTower, at a bar these two would never set foot in.

Cord: You clearly don't know the places my brother and I go.
What's your favorite book?
Atlas: The Harry Potter series. I liked that he didn't belong with his family but still made something of himself. I'm adopted, too.

Cord: The Great Gatsby.

Watt: I don't read books. That's what I have Nadia for.
If someone wanted to make you breakfast in bed, what would you want on the menu?
Watt: A breakfast sandwich on a bagel. And coffee, lots of coffee.

Atlas: Chocolate chip waffles with sliced strawberry on top.

Cord: Anything with bacon. But I never eat breakfast in bed alone.
Okay, last question. Since we're all about the swoon here at Swoony Boys Podcast, we have to ask. What do you think makes you swoony?
Watt: I'm witty and clever and quick on my feet.

Cord: I'm tall and devastatingly handsome. I mean, my mom was a Brazilian model. See, you're half in love with me already, aren't you?

Atlas: I actually struggle with this. Girls are usually into me because of my family, and the fact that I live on the Thousandth Floor. I would rather they be into me because I'm intelligent, and thoughtful. But that means they have to get to know me first.
♥♥♥
***Meet Katharine McGee***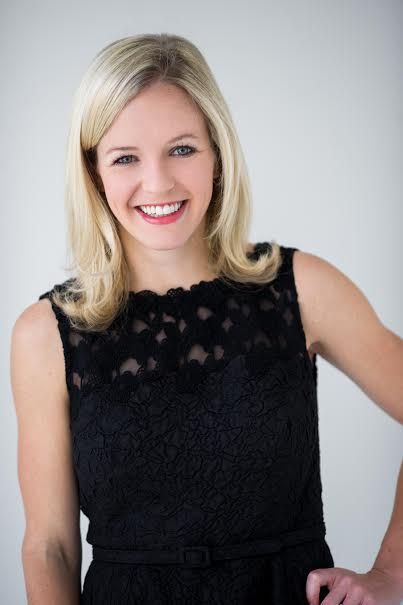 Katharine McGee is from Houston, Texas. She studied English and French literature at Princeton and has an MBA from Stanford. It was during her years living in a second-floor apartment in New York City that she kept daydreaming about skyscrapers . . . and then she started writing. The Thousandth Floor is her first novel.
Find Katharine Here:
Website | Twitter | Goodreads
***GIVEAWAY***
3 Lucky Winners Will Win A Finished Copy Of The Thousandth Floor
(Open to US residents only)
a Rafflecopter giveaway
Good luck and happy swooning!
Check out the other stops on the tour by below:
Week 1:
Week 2:
Save
Save
Save
Save
Save
Related Posts