We're excited to share an excerpt from you from the swoony How (not) to Fall in Love by Lisa Brown Roberts blog tour. We can't wait for you to check out this book, and we've got an awesome giveaway going on! First, here's the 411 about the book: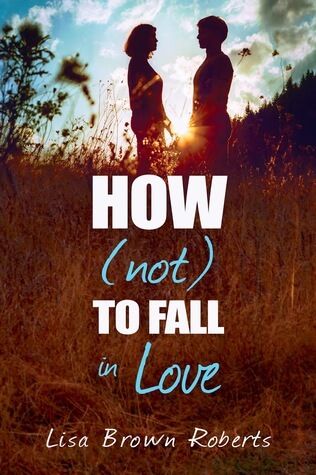 How (Not) to Fall in Love by Lisa Brown Roberts
Also by this author: Playing the Player, Resisting the Bad boy, The Replacement Crush
Published by Entangled Teen on February 3, 2015
Genres: Contemporary
Pages: 352
Goodreads Buy the Book

Seventeen-year-old Darcy Covington never had to worry about money or where her next shopping spree was coming from. Even her dog ate gourmet. Then one day, Darcy's car is repossessed from the parking lot of her elite private school. As her father's business hit the skids, Dad didn't just skip town, he bailed on his family.

Fortunately, Darcy's uncle owns a thrift shop where she can hide out from the world. There's also Lucas, the wickedly hot fix-it guy she can't stop crushing on, even if she's not sure they'll ever get out of the friend zone.

But it's here among the colorful characters of her uncle's world that Darcy begins to see something more in herself...if she has the courage to follow it.
***EXCERPT***
"Truth, Darcy," Lucas said. "How's everything going? For real."
I stumbled and he put out a hand to steady me, which didn't help since the sudden warmth of his touch made me even more klutzy.
"I'm okay," I said, once I'd figured how to walk again.
"You're lying," he said conversationally, like he'd asked me about the weather. He tossed his long dark hair out of his eyes and I swallowed, trying to maintain my composure. "You're worried about something. More than usual, I mean."
My lips parted in surprise. "How can you tell?"
He shrugged. "I just can." I gazed down at Toby, whose tail wagged at warp speed. "It might help to talk about it," Lucas said, his voice soft.
I glanced at him, startled at the intensity I saw in his eyes. I turned away, pretending to be interested in the jumble of model airplane kits in the window of the run-down hobby store.
His hand brushed mine, lacing our fingers briefly, but before I could catch my breath, he released my hand and took hold of Toby's leash. He cleared his throat. "That's what friends are for, right?"
Friends. Right. Of course. I let go of the leash, letting Lucas take over. "Yeah," I said, my voice a little wobbly. We walked in silence and I wondered if I'd hallucinated the whole almost-held-my-hand thing.
"If you don't tell me what's up, I'll just ask Charlie."
I took a deep breath. Inhale calm. Exhale obsessive need to analyze potential hand-holding event.
***About Lisa Brown Roberts***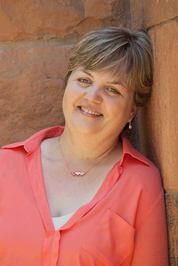 Lisa Brown Roberts still hasn't recovered from the teenage trauma of nearly tweezing off both eyebrows and having to pencil them in for an entire school year. This and other angst-filled memories inspire her to write YA books about navigating life's painful and funny dramas, and falling in love along the way.
Her almost forever home is Colorado, though she occasionally pines for the days when she lived within walking distance of the Pacific Ocean. Her house is full of books, boys, several four-legged prima donnas, and lots of laughter.
Find Lisa Here: Website | Facebook | Twitter | Goodreads
***GIVEAWAY***
a Rafflecopter giveaway
Good luck and don't forget to check out all the other stops on the How (Not) to Fall in Love by Lisa Brown Roberts blog tour!!
Related Posts