You know we love cake, so we were crazy excited to kick off the tour for 100 Days of Cake by author Shari Goldhagen. We'll be sharing our thoughts on this book, but first, here's the 411 on the book:
***About the Book***
100 Days of Cake
by
Shari Goldhagen
Published by
Atheneum
on May 17, 2016
Genres:
Contemporary
Pages:
352
Goodreads
Buy the Book
Get well soon isn't going to cut it in this quirky and poignant debut novel about a girl, her depression, an aggressive amount of baked goods, and the struggle to simply stay afloat in an unpredictable, bittersweet life.

There are only three things that can get seventeen-year-old Molly Byrne out of bed these days: her job at FishTopia, the promise of endless episodes of Golden Girls, and some delicious lo mien. You see, for the past two years, Molly's been struggling with something more than your usual teenage angst. Her shrink, Dr. Brooks isn't helping much, and neither is her mom who is convinced that baking the perfect cake will cure Molly of her depression—as if cake can magically make her rejoin the swim team, get along with her promiscuous sister, or care about the SATs.

Um, no. Never going to happen.

But Molly plays along, stomaching her mother's failed culinary experiments, because, whatever—as long as it makes someone happy, right? Besides, as far as Molly's concerned, hanging out with Alex at the rundown exotic fish store makes life tolerable enough. Even if he does ask her out every…single…day. But—sarcastic drum roll, please—nothing can stay the same forever. When Molly finds out FishTopia is turning into a bleak country diner, her whole life seems to fall apart at once. Soon she has to figure out what—if anything—is worth fighting for.
***About Shari Goldhagen***
After serious pursuits of literature at Northwestern (BSJ) and Ohio State (MFA), Shari Goldhagen discovered she had a knack for sifting through celebrity trash and worked as a gossip writer for publications including The National Enquirer, Us Weekly, and Life & Style Weekly. And her articles on pop culture, travel and relationships have appeared everywhere from Cosmopolitan to Penthouse. She has received fellowships from Yaddo and MacDowell and currently lives in New York City with her husband and daughter.
Find Shari Here: Website | Facebook | Twitter | Goodreads
***Our Thoughts***
When we first signed up for this tour, we have to admit that we didn't realize it was about depression. We just saw the cover and thought
cake!!!
–we needz it. We probably wouldn't have signed up if we had known, but now we're glad that we did because the world needs more attention on this subject.
The 411:
Seventeen-year-old Molly is in therapy for depression, which has robbed her of all of her joy and interest in most of the things she used to love. When she finds out the store she works at might be closing down, she rallies everyone to save it. Meanwhile, Molly's mom decides to bake a cake every day in an effort to get closer to her daughter and help her come out of her depression.
…maybe this could work for me too? Maybe there is some combination of sugar, eggs, and flour that can make me care about school dances and four-hundred meter relay times and college applications. If there is, I will gladly eat piece after piece every day for the rest of my short type-2-diabetic life.

What We Loved:
We seem to be different among some of our reading friends in that we seriously, whole-heartedly loved All the Bright Places by Jennifer Niven, and there were parts of this book that reminded us of that. Not so much that there was a sweet, swoony Finch around, but rather we found ourselves thinking "What if Theodore Finch had been able to go on these meds or had this therapist–well, not this therapist, but you know what we mean–or had a mom who actually paid attention? Would he still be here?" All of that to say that the thing we didn't like about AtBP made me so happy here. Molly is dealing with some real stuff, but she's not trapped in a closet in her room. She has a great support system, including her best friend.
100 Days of Cake has great character development, and you can tell that Shari Goldhagen didn't just write this book to jump on the depression "bandwagon"–this topic obviously means something to her, and we appreciate that.
We really liked Molly's mom and found that we understood where she was coming from, from the inception of the 100 days of cake to the secret she held. We would both do anything to protect our kids, and we totally felt for this lady who was just trying to do anything for her daughter, to help "bring her back" in a way. We also really loved Pickles, the hermit crab.

Um...Not So Much:
There were things that really made us cringe, starting with her therapist. Dude should be in jail. Or at least disbarred. And that's all we're going to say about that. Because ew.
We didn't like Molly, even a little bit. We guess it's easy not to like self-absorbed, bratty 17-year-olds, but come on. She's mean to her sister–we mean really horrible, and we honestly don't see what Alex saw in her. Molly's redeeming factor for us was that she was obsessed with watching Golden Girls #lesbisonsFTW
We also didn't like the fact that there were parts of the story that dragged along for us, and there were parts that made no sense at all to us, like the ending.

Bottom Line:
Dealing with a very sensitive subject, 100 Days of Cake might be a good choice for you if you're looking for a realistic story.

Verdict:
Rating Report
Cover
Characters
Plot
Writing
Overall:
3
***GIVEAWAY***
3 Finished Copies of 100 DAYS OF CAKE (US Only)
a Rafflecopter giveaway
Good luck and don't forget to check out the other stops on the blog tour for 100 Days of Cake by Shari Goldhagen!
Week 1:
Week 2: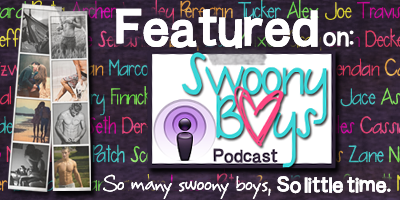 Related Posts