You know how much we loved Famous In Love (and the (sort of) companion, Locked) by Rebecca Serle, right? Well, we were all *jumpyclaps* when we found out that there would be more!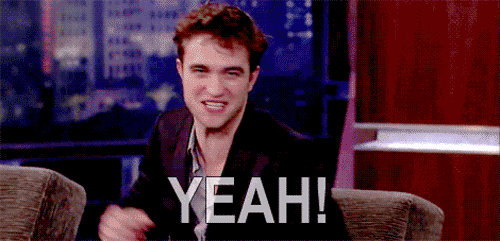 Our resident teen reviewer, Pattersen, told us that if there was one book we had to bring back from BEA, it was this one. We're so glad she loved it, and we were thrilled when we were asked to participate in the Blog Tour for Truly, Madly, Famously. Pattersen is sharing her thoughts once again with us, and we have a fab giveaway to share. First, you know the drill–here's the 411 on the book:
***About the Book***
Truly, Madly, Famously
by
Rebecca Serle
Series:
Famous in Love #2
Published by
Poppy
on October 13. 2015
Genres:
Contemporary
Pages:
352
Goodreads
Buy the Book
In this romantic sequel to Famous in Love, new Hollywood "It Girl" Paige must navigate love with her co-stars, both on and off screen and all in the public eye.

Lights, camera, love!

After being plucked from obscurity, Hollywood's newest starlet, Paige Townsen, has a hit film to her name and Rainer Devon on her arm. But being half of the world's most famous couple comes with a price, and soon Paige finds herself dodging photographers; hiding her feelings for her other costar, Jordan Wilder; and navigating tabloid scandals that threaten to tear her and Rainer apart-and end her career as quickly as it began.

Rebecca Serle's sequel to Famous in Love is filled with the kind of celebrity drama and swoon-worthy romance fit for the silver screen.
***Meet Rebecca Serle***
Rebecca Serle is the author of When You Were Mine and is an obsessive lover of all things pop culture. She blogs about The Vampire Diaries for New York magazine's Vulture and can be found on Twitter: @RebeccaASerle. She, like Caggie, lives in Manhattan—just far from the Upper East Side.
Find Rebecca Here:
Website | Facebook | Twitter | Goodreads
***Teen Review***
The 411:
When small-time theater actress Paige auditioned to star in the next blockbuster hit, Locked, she never expected to get the part. While filming, she met and fell for her co-star, Rainer Devon. She also didn't expect to to have feelings for her other co-star, Jordan Wilder. A drunken phone call brings it all to a halt. Can Paige deal with the fallout?

What We Loved:
We loved the tension between Rainer and Jordan. We don't want to say what happened in Famous in Love if you haven't read that yet (you should!), but the stuff that goes down in Truly, Madly, Famously totally makes sense–and we really love it.
Paige really adjusted to being famous in this book. We liked reading about her celebrity status.

Um...Not So Much:
Having to decide between Rainer and Jordan was not fun. We're happy and sad at the same time.

What We Think Will Happen Next:
We don't think there's going to be any more in this series, but if there is, we want to read it! We think Paige will live happily ever after with her guy–we just can't tell you who it is!

Bottom Line:
With two swoony boys and an amazing plot, Truly, Madly, Famously by Rebecca Serle is perfect for fangirls everywhere.

Verdict:
Rating Report
Cover
Characters
Plot
Writing
Swoon
Overall:
4
***GIVEAWAY***
Win a copy of Truly, Madly, Famously (US Only)
a Rafflecopter giveaway
Good luck, pretties!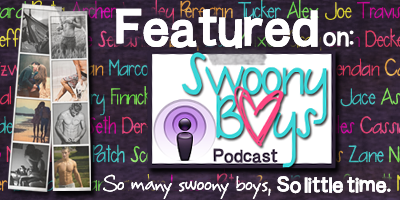 Related Posts