Atlantis Rising
by
Gloria Craw
Published by
Entangled Teen
on January 6, 2015
Genres:
Fantasy
,
Paranormal
Pages:
352
Goodreads
Buy the Book
I am different. I have always been different, but no one can know or my life will be in danger. So I hide in plain sight, wearing drab clothes and thick glasses and trying to be invisible. I'm so good at hiding, no one has ever noticed me. Until Ian…the mysterious and oh-so-cute boy I know I need to avoid.

Now I have been seen. And more terrifying still, I am wanted—by those who would protect me and those who would destroy everything and everyone I love. But if they're all terrified about who I am, wait until they see what I can do…

We have to start out by saying that we thought this story was going to be about mermaids. All along, we felt disappointed that there were no mermaids, and it's our fault we made that assumption, but we couldn't get over that. So just so you know, there are no mermaids in Atlantis Rising 🙂

The 411:
What it does have is a superrace of beings that came from Atlantis, called Dewings. They evolved and had technologies thousands of years before humans. They look human, but have special abilities, including superfast healing, telepathy, and seeing the future. Our heroine, Alison McKye, doesn't know she's a descendant of one of the most powerful Dewings ever, but she does know she has a special power–she can manipulate people's thoughts and have them do pretty much whatever she wants. She was practicing one day when she was fourteen, and a mysterious stranger noticed her and gave her some advice.
"You are one of us, but do your best to hide it. If you're lucky, that will shield you."

…

"If you love your human family, never use thoughtmaking for amusement. Use it to hide yourself. Use it to become as invisible as you can. It's the only way to protect yourself and them."
She found out that that her power could be used as a pawn in an unseen war going on between the Dewing families. The only way to protect herself and her human family was to hide.
I didn't like my life in the shadows, but lives depended on me staying as invisible as I could.
She did everything she could to not be noticed, wearing frumpy clothes and huge glasses. She didn't socialize and kept to herself. She was successful at blending in until Ian and his cousin, Brandy, came to school and shook everything up. Alison quickly learned that Ian and Brandy were Dewing, too, and that they she was exactly who they had been looking for to defeat the rising evil leader who was trying to destroy what was left of their people.
Brandy and Ian, along with his parents, start training Alison to use her abilities to help their cause. Along the way, she learns a lot about herself and her family. She realizes that she has feeling for Ian, feelings that she doesn't want to act on because he's leaving when their mission is over.
Was I going to let myself fall for him, or was I going to keep some emotional distance between us?

What We Loved:
We really loved the idea for this story.  The different abilities the Dewing had, the way they seemed to perfectly assimilate into "our world" and the politics involved for their clans were fascinating.  The characters were okay.  We didn't get Alison a lot of the time, but we felt like Ian and Brandy made up for that.

Um...Not So Much:
The cover of this book is beautiful, but it's not really representative of this story at all. So, we didn't like that much.
We didn't like the open-endedness of this book. Though their immediate situation was solved, we wanted to know what was going to happen next. Atlantis Rising is a standalone for sure, but we can see it becoming a series. We felt let down by this:
"When this is over, I'm going to kiss you again."
We're sure they kissed, but it wasn't a declaration of any kind, and we don't really know what's going to happen next with them. We want to know 🙂
Also, we felt like there was a big letdown with regard to figuring out who the mole was, and there were some unanswered questions, like wtf was up with that flashdrive?

The Boys:
Ian Thane (aka Ian Palmer). Ian is a warrior and a fighter. Totally confident, strong, blond, and with an Australian accent some of the time, he's protective and loyal and hot. He calls her pretty and drinks orange juice. Alison can barely resist him.
"You can trust me," he whispered. "I'm not here to hurt you."
He said some swoony things and he was an awesome guy, but he wasn't very swoony. Alison wouldn't really let him be, so there is that.

The Girls:
Alison McKye. Since she was abandoned as a very young girl and spent years hopping from foster home to foster home before finally being adopted, we understood her reluctance to let anyone in. Our only issue was that she didn't fully interact with anyone in her family, so we were surprised at all of the precautions she had gone to to protect them before this story started. She was okay, but we would have liked more from her.
Brandy. Brandy is Ian's cousin and a sort of mentor to Alison. We really liked her and loved how resolved she was about her fate.

Bottom Line:
Atlantis Rising is an action-packed story with likable characters and a fascinating plot. We look forward to reading more from this promising debut author!

Verdict:
Rating Report
Cover
Characters
Plot
Writing
Swoon
Overall:
3
---
***About Gloria Craw***
Gloria Craw grew up in the desert southwest, inspired every day by the wide skies and rich colors around her. After high school, she attended the University of Utah where she majored and got a degree in anthropology. These days, she lives in the 'burbs' just outside of Seattle, Washington where she is the shepherd of a husband, four daughters and a very hairy dog.
Find Gloria Here: Website | Facebook | Twitter | Goodreads
***GIVEAWAY***
1st prize- Signed Book, ten dollar gift card to Barnes and Noble, Atlantis Rising notepad, pendant, signed bookmark and pen. (US only)
2nd prize- Signed Book, Atlantis Rising notepad, pendant, signed bookmark and pen. (US only)
Runners Up (3 total)- Atlantis Rising notepad, signed bookmark and pen. (US only)
a Rafflecopter giveaway
Good luck and be sure to check out the other stops on the Book Tour for Atlantis Rising by Gloria Craw!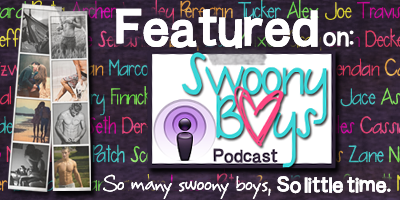 Related Posts