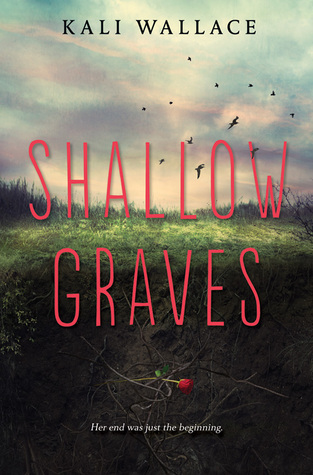 Shallow Graves
by
Kali Wallace
Published by
Katherine Tegen Books
on January 26, 2016
Genres:
Horror
,
Paranormal
Pages:
368
Goodreads
Buy the Book
For fans of Holly Black and Nova Ren Suma, a gripping, hauntingly atmospheric novel about murder, revenge, and a world where monsters—human and otherwise—lurk at the fringes.

When seventeen-year-old Breezy Lin wakes up in a shallow grave one year after her death, she doesn't remember who killed her or why. All she knows is that she's somehow conscious—and not only that, she's able to sense who around her is hiding a murderous past. In life, Breezy was always drawn to the elegance of the universe and the mystery of the stars. Now she must set out to find answers and discover what is to become of her in the gritty, dangerous world to which she now belongs—where killers hide in plain sight and a sinister cult is hunting for strange creatures like her. What she finds is at once empowering, redemptive, and dangerous.

Tense, complex, and wholly engaging, Shallow Graves is a stunning first novel from Kali Wallace.
The 411:
After being dead and buried for a year, Breezy awakens. She quickly discovers that her life, or afterlife, will never be the same. With a newfound ability to sniff out murderers, Breezy starts down a dangerous path that will bring her face to face with the real monsters of her world.

What We Loved:
We loved the creepiness of this book! We loved the dark occult aspect, the creepy exorcism (which I can't even watch in movies because it freaks me out!), and the introduction to monsters that we rarely get to see in books or movies. We also loved that we were able to feel so many things for these characters. One second we thought "what a monster!" the next, we wanted to hug said "monster". A book that reaches inside and messes with our emotions is always a treat.

Um...Not So Much:
We really weren't too thrilled with the ending of the book; mainly because we wanted more. We wanted to see what was next for Breezy and her new comrades.

Bottom Line:
A chilling walk with the things that go bump in the night.

Verdict:
Rating Report
Cover
Characters
Plot
Writing
Swoon
Overall:
3.5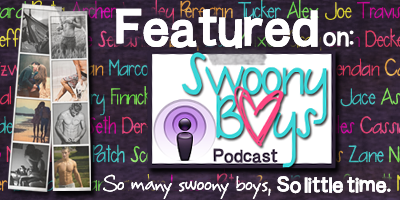 Related Posts