We were thrilled to get to sit down and chat with debut author Cole Gibsen about Life Unaware, her new Young Adult novel that deals with bullying. We'll share our thoughts with you about Life Unaware, too, but first, here's the 411 about the book:
***About the Book***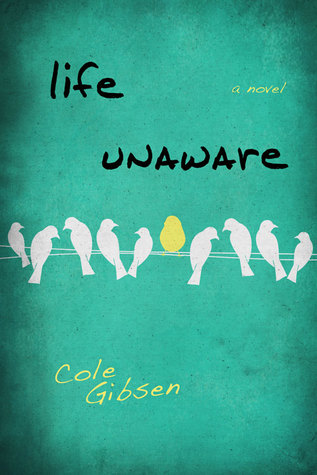 Life Unaware
by
Cole Gibsen
Published by
Entangled Teen
on April 28, 2015
Genres:
Contemporary
Pages:
320
Goodreads
Buy the Book
Regan Flay has been talking about you.

Regan Flay is on the cusp of achieving her control-freak mother's "plan" for high school success―cheerleading, student council, the Honor Society—until her life gets turned horribly, horribly upside down. Every bitchy text. Every bitchy email. Every lie, manipulation, and insult she's ever said have been printed out and taped to all the lockers in school.

Now Regan has gone from popular princess to total pariah.

The only person who even speaks to her is her former best friend's hot but socially miscreant brother, Nolan Letner. Nolan thinks he knows what Regan's going through, but what nobody knows is that Regan isn't really Little Miss Perfect. In fact, she's barely holding it together under her mom's pressure. But the consequences of Regan's fall from grace are only just beginning. Once the chain reaction starts, no one will remain untouched...

Especially Regan Flay.
The 411:
Regan Flay is the girl everyone wants to be–she's popular, a cheerleader, and at the top of the social chain. It all comes crashing down when her emails and privated messages over the past year are printed out for all of the student body to see. Suddenly, no one wants to be her friend.
"You had the entire school tircked into thinking you were perfect. But in reality, you're the worst kind of bitch–the two-faced kind."
Throughout the book, Regan has to come to terms with what she's done as everyone ostracizes her. She deals with bullying from the opposite side as her fellow students take things as far as they can, even starting a facebook page that talks about how the world would be better off without Regan in it. Will Regan ever gain the confidence that she needs to hold her head up again?

What We Loved:
This book couldn't have come at a better time as anti-bullying campaigns are at the forefront of everyone's minds. We really liked that Regan wasn't just a victim–it all stemmed from her and more often than not, we think this is the reality. No one is innocent (usually) and everyone can remember that the words they say can damage someone's self-worth.
We can hardly believe that this is Cole Gibsen's debut–the words are eloquent and the story is great. We liked the characters and their growth. Nolan wasn't the swooniest guy ever, but we did like him a lot.
"If I could, I would take back all of the pain I caused you, every ounce of it, even if it meant you and I never got together."

Um...Not So Much:
There are things that we didn't like. It turns out that Regan takes medication for anxiety disorder and she decides to stop hiding behind that. She makes a decision to stop taking her pills, and we don't think it's realistic to think you can just do that. Some people need to take medicine to function, and a conscious choice won't change that.
This story has an almost PSA-approach to dealing with bullying. We don't know how it could be changed, but it was a little after-school special for us. We loved the ending and the way it all came together, but at the same time we didn't think it was very realistic. We wish it were.

The Girls:
Regan Flay. We thought it was great that Regan could grow as a character and rather than trying to enact revenge, recognized the part she played in it and tried to make things better.
"I used to think the only thing that mattered was staying on top. I did whatever it took to make it happen. I was using people, but I didn't think it was a big deal because I wasn't technically hurting anyone. I had no idea…that I was destroying people."
We also really liked Regan's friend, Payton, lots and lots.

Bottom Line:
With its relevant drama and lessons everyone can benefit from, Life Unaware by debut author Cole Gibsen is a great read for all teens and parents of teens.

Verdict:
Rating Report
Cover
Characters
Plot
Writing
Swoon
Overall:
4
***INTERVIEW***
Thanks for stopping by Swoony Boys Podcast today, Cole! Tell us a little about Life Unaware. What was your favorite part to write?
Very tough question. Life Unaware was a very personal, if not very difficult, book to write. Having been bullied myself, and also a sufferer of panic attacks, I put a lot of myself into the story and characters. I'm not going to lie, it was extremely difficult dredging through my own memories of being bullied as well as reliving my own anxiety attacks so I could put them on the page. In the end, however, the book was extremely therapeutic to write. By describing my own demons, in a way, I vanquished them.
It's definitely a powerful story. Thank you for sharing it with us! How would you introduce Regan to readers?
Regan is a survivor. She does whatever it takes to stay on top, without realizing who she might be hurting along the way. Regan is, without a doubt, a bully. But the interesting thing to me is, Regan has no idea.
To us, too. Why will our readers swoon over Nolan? We want to know all the things!
I love Nolan. He's wants to go to film school and make documentaries. Nolan cares so much about the world around him—maybe even a little too much which is why he gets himself into trouble. He's funny, a bit of an ass if you get on his bad side, but if you're lucky enough to win him over there's nothing he won't do for you.
We really loved him. How would you describe yourself in three words?
Work in progress.
What authors do you fangirl over?
I literally sobbed when I got to meet Peter S. Beagle—the author of The Last Unicorn which was my favorite book as a child. He hugged me while I cried on his shoulder. It was epic.
OMG We love him, too! If you could introduce one of your characters to another character from any other book, who would it be and why?
Oh my gosh, what a crazy hard question! After thinking about it, I'm pretty sure Nolan would make an awesome wingman. So I'd have him meet up with Professor Snape so he could give him my number and put in a good word for me. **wink** Call me!
That might be the best answer to that question we've ever had! Which character makes you swoon the most (yours or someone else's)?
Definitely Snape. Dark? Check. Brooding? Check. Hopeless Romantic. Check. Check. Check. I'm also a huge comic book nerd and I'm a huge fane of Wolverine for the exact same reason. I'm sensing a theme…
Do you have any current or future projects you can tell us about?
Yes! I have a couple of New Adult books coming down the pipeline this year. And I'm also working on a literary YA contemporary of a modern retelling of a Jane Austin novel. Lot of feels in that one.
We love New Adult (and retellings!) Is there ever anything that you always wish someone would ask you, but they never do?
Hmmm…I guess no one ever asks about my day job. Right now I'm working with a non-for-profit organization training crisis dogs to provide comfort for people who have gone through something traumatic. It's super rewarding. I love it almost as much as I love writing. Almost. *grin*
Wow, Cole. What a noble profession. Thanks again for coming by, Cole. We can't wait for everyone to get their ::grabbyhands:: on Life Unaware!
***About Cole Gibsen***
At seventeen Cole found herself homeless with only a beat-up Volkswagen Jetta and a bag of Goodwill clothing to her name. The only things that got her through the nights she spent parked in truck stops and cornfields were the stacks of books she checked out from the library along with her trusty flashlight. Because of the reprieve these books gave her from her troubles, Cole vowed to become a writer so she could provide the same escape to readers who needed a break the reality of their own lives.
Find Cole Here: Website | Facebook | Twitter | Goodreads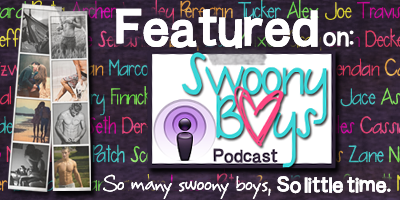 Related Posts