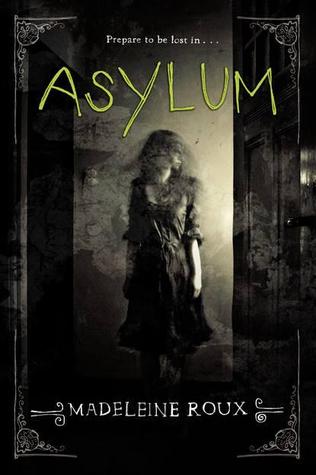 Asylum
by
Madeleine Roux
Series:
Asylum #1
Published by
HarperTeen
on August 20, 2013
Genres:
Horror
,
Mystery
,
Paranormal
Pages:
310
Goodreads
Buy the Book
Asylum is a thrilling and creepy photo-novel perfect for fans of the New York Times bestseller Miss Peregrine's Home for Peculiar Children.

For sixteen-year-old Dan Crawford, New Hampshire College Prep is more than a summer program—it's a lifeline. An outcast at his high school, Dan is excited to finally make some friends in his last summer before college. But when he arrives at the program, Dan learns that his dorm for the summer used to be a sanatorium, more commonly known as an asylum. And not just any asylum—a last resort for the criminally insane.

As Dan and his new friends, Abby and Jordan, explore the hidden recesses of their creepy summer home, they soon discover it's no coincidence that the three of them ended up here. Because the asylum holds the key to a terrifying past. And there are some secrets that refuse to stay buried.

Featuring found photos of unsettling history and real abandoned asylums and filled with chilling mystery and page-turning suspense, Madeleine Roux's teen debut, Asylum, is a horror story that treads the line between genius and insanity.
The 411:
Sixteen year old Dan is starting off his summer at a college prep program with other like-minded students. Being housed in the old Brookline Dorm, aka creepy former psych ward, is the last thing Dan wants but nonetheless that is his fate.
Dan quickly makes new friends and together they discover that Brookline has a disturbing past, a past that is quickly weaving its way into their present.

What We Loved:
We absolutely loved all of the creepy photos in this book! Did you know they are from actual asylums?!? We think that bumps up the fear factor a bit.
We thought we had the mysteries somewhat figured out and we were surprised once we knew that we were wrong. Asylum kept us guessing right up to the end.

Um...Not So Much:
The Characters….We liked Dan but Abby and Jordan? They felt more like ideas than real people. Their thoughts and actions were all over the place and we didn't feel like they were very genuine or believable.

Bottom Line:
The pictures were the best part of this book. We think that books of this kind have a tendency to blur and fade into one another if they don't totally wow us. And this one didn't.

Verdict:
Rating Report
Cover
Characters
Plot
Writing
Swoon
Overall:
2.5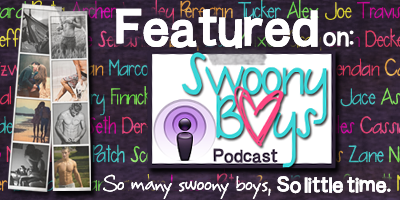 Related Posts