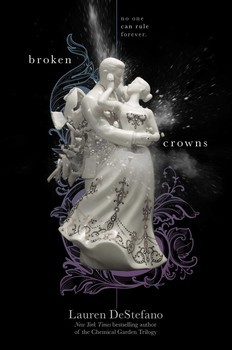 Broken Crowns
by
Lauren DeStefano
Also by this author:
A Curious Tale of the In-Between
,
Perfect Ruin
,
Burning Kingdoms
Series:
The Internment Chronicles #3
Also in this series:
Perfect Ruin
,
Burning Kingdoms
Published by
Simon & Schuster Books for Young Readers
on March 22, 2016
Genres:
Dystopian
,
Sci-Fi
Pages:
272
Goodreads
Buy the Book
War rages everywhere and Morgan is caught in the middle in the haunting conclusion of The Internment Chronicles, from the New York Times bestselling author of The Chemical Garden trilogy.

The city is falling out of the sky…

Morgan always thought it was just a saying. A metaphor. The words of the dying. But as they look up at the floating island that was their home, Pen and Morgan make a horrible discovery—Internment is sinking.

And it's all Morgan's fault.

Corrupted from the inside by one terrible king and assailed from the outside for precious resources by another, Internment could be destroyed because Morgan couldn't keep a secret. As two wars become one, Morgan must find a way to bring her two worlds together to stop the kings that wage them…

Or face the furthest fall yet.
The 411:
The sky is falling…eh, well, Internment is anyway. Thanks to Morgan telling Pen's secret about the sunstone on her floating city, things are changing and for the worse at that.
Morgan and her friends must stand up to not one but two corrupt kings or else they risk losing everything.

What We Loved:
There's a new couple to take place as our favorite, but you'll have to read and guess for yourself which it is 😉
We would have loved for this series to be one book longer. We feel like so many things were left unanswered and up in the air, and we prefer to see things come full circle.
We did feel that we got to see some real growth from Morgan and Basil as individuals.
The way this book ended left so many possibilities for what is next to come, so it will be on our minds for a while.

Um...Not So Much:
My biggest issue with this book was that one major question was left unanswered. Needless to say it's been driving me nuts.
As much as I loved Morgan and Basil in the first book, I didn't like them (as a couple) in this one. None of their interactions felt as genuine as they did in the beginning.
Also, the lack of Lex in this book was sad because it was our last chance to see him and that fell flat.
The ending of this book also felt sort of rushed, which really sucks because this is the final book so too have the end feel scattered and rushed was no fun. I also think some of the reactions and feelings of the characters didn't make total sense at the end.

Bottom Line:
Though we wish we had gotten more closure, we did enjoy this conclusion to the Internment Chronicles by Lauren DeStefano.

Verdict:
Rating Report
Cover
Characters
Plot
Writing
Swoon
Overall:
3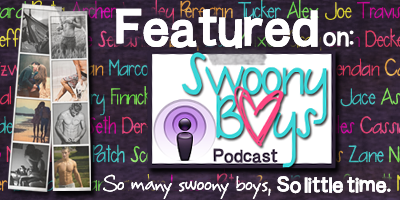 Related Posts