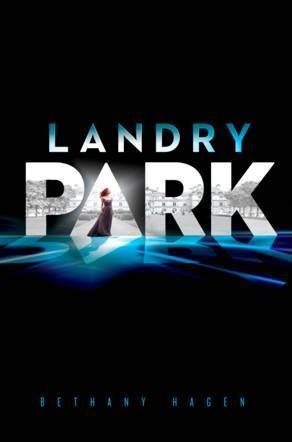 Landry Park
by
Bethany Hagen
Series:
Landry Park #1
Published by
Dial
on February 4, 2014
Genres:
Dystopian
Pages:
384
Goodreads
Buy the Book
Downton Abbey meets The Selection in this dystopian tale of love and betrayal

In a fragmented future United States ruled by the lavish gentry, seventeen-year-old Madeline Landry dreams of going to the university. Unfortunately, gentry decorum and her domineering father won't allow that. Madeline must marry, like a good Landry woman, and run the family estate. But her world is turned upside down when she discovers the devastating consequences her lifestyle is having on those less fortunate. As Madeline begins to question everything she has ever learned, she finds herself increasingly drawn to handsome, beguiling David Dana. Soon, rumors of war and rebellion start to spread, and Madeline finds herself and David at the center of it all. Ultimately, she must make a choice between duty - her family and the estate she loves dearly - and desire.

You know this was one of our most anticipated reads of the year, right? Well, color us disappointed.
We don't know who gets to write the descriptions for new titles, but *raises hand* can we volunteer for that job? There are several that we've read recently that are totally misleading, and this is without a doubt one of them. The first line: Downton Abbey meets The Selection in this dystopian tale of love and betrayal. We guess we'll give them the Downton Abbey, but we've read (and loved) The Selection, and we don't know what the hell they're talking about with this comparison. Because…no.
With that out of the way, let's get to the review 🙂
The 411:
Following a war two hundred years ago, the US is a far cry from its former glory.  Much of the country belongs to China and things are very different:
The boundaries of race and gender and religion fell away as class became the most important delineator in society.
Two hundred years ago, Jacob Landry invented a lantern run by nuclear power that revolutionized the world and established the Gentry as the ruling class with the Rootless as the bottom-of-the-barrel working class.  Fast forward seven generations, and seventeen-year-old Madeline, Jacob's descendant, is having trouble coming to terms with her duty to her legacy when what she really wants is to go to university.
She tries to bargain with her father to attend college to no avail, and all along attends lavish parties and society functions. When a new boy, David Dana, comes into town, all the girls are swooning and despite what is supposed to be some kind of connecton between him and Madeline, he chooses her frenemy, Cara. While David accompanies Cara to practically every function, David and Madeline have some kind of lukewarmhot and cold thing going on, which you know how we feel about boys kissing other girls in front of the girl they supposedly love. DNW
Of course, Madeline's father is dead set on her finding someone to marry. Enter Jude, a war hero and all around great guy.  Throughout the story, Madeline learns the true function of the Rootless and the part her family has played in the establishment of society. There is more to David that she first thinks, and the pair unite to …actually, we're not sure what they were trying to accomplish.
"Do you realize that we're supposed to be the knights, Madeline? The two of us? Against an entire country of people whose lives depend on the system we are promising to destroy?"
Then there's a big…well, we won't tell you what happens.

What We Loved:
Hands down, the cover.  Ah, it's so beautiful.  We love looking at it.
Sadly, there wasn't a whole lot that we loved about this story.  The idea was pretty awesome, and there were some cool aspects, like the way the society functioned (even though the why was kind of…not great), and Jack, the leader of the Rootless was pretty awesome.  The best thing about this book was Cara, even though we totally hated her.  She's  definitely a spoiled brat, but she's authentic and was probably the character whose actions made the most sense.

Um...Not So Much:
There were a lot of disappointments for us, mostly with characterizations and the fact that much of what happened barely made sense.  Kass called our friend, Christina, after reading because we had more than a few "what the heck just happened?" moments.  Most of the characters could have been replaced with cardboard cutouts.  If any of them had expressed any true, genuine feelings, this story (and review) would have been totally different.
The flip-floppiness of David and Madeline's relationship drove us crazy.
"One moment you're not speaking to me, the next you're waltzing into my dressing room or giving me marriage advice.  I can't keep up with you."

"But you do want to keep up with me," he said with a grin.

"Stop," I said.  "This is not a game to me, no matter what it is to you."

…

"It's not a game to me either."
We didn't feel the connection between him and Madeline that we think Hagen wanted us to feel, and we weren't rooting for them to end up together. Or not together. We just didn't care about them either way.

The Boys:
David was an okay character.  You know we're all about the doucheward characters, and David was supposed to be that type, we think, but he fell kind of flat.  By the end, we felt like we "got" him more than in the beginning, but we would definitely have liked some more development to his character.
There were other guys, like Jude (Madeline's intended) and Jack (the leader of the Rootless) and Jamie (Madeline's bestie who is a doctor) and Madeline's dad, that are worth mentioning here.

The Girls:
Madeline was by far the biggest let down.  She has all this potential to be great, but was just kinda meh.  She wasn't a character that we particularly felt anything for.  Time after time, she didn't do what we expected (or wanted), and she confused us. We did understand why she was in the middle of such a conundrum:
"I can't waste my days in utter boredom while I wait to be bred like a horse.  I hate feeling like my life is not really my own."

"Your life is not your own," Father said calmly.  "And it never was.  Just as mine was never my own, and your uncle Stephen's and your grandfather's were never their own.  We are Landrys.  And without Landry Park–which cannot be safe without an heir–and without our history of contributing to this great way of life, we are nothing.  We are servants to our dynasty."

"I can't believe that," I whispered.  "Or I shall go mad."  His face softened.

"You are not a broodmare or dog or even a Hapsburg princess to be married off to shore up alliances."  He took me gently by the shoulders.  "Do you not see that you will be the mistress of this house and of your marriage?  That whoever you marry will be eternally grateful to you for your condescension in letting him live in your house?  You will join the ranks of the Uprisen, Madeline, and your children will bear the Landry look, not that of your husband's.  I am not condemning you to a life of vassalage, but a life of leadership."
We were glad that she finally stood up for herself toward the end, but we felt that it was too little, too late.
We already told you that Cara, Madeline's frenemy, was our favorite part of the book, even though we hated her.  We understood her relationship with Madeline, way before Madeline did.
"I should have known you would be here," [Cara] said into her knees.  "You always find me when I least want to be found."

What We Think Will Happen Next:
The ending was very open-ended, and though we know there's another book coming, we're not sure what to expect from it at all.  We're kind of shocked by the way it ended.  Well, maybe not the way it ended, but the who.  We can only hope for characters that we can care about.

Bottom Line:
Landry Park's confusing society dynamic and not-so-developed characters are the reasons you can take this off the top of your TBR pile.

Verdict:
Rating Report
Cover
Characters
Plot
Writing
Swoon
Overall:
2.5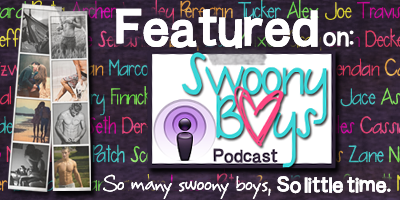 Related Posts