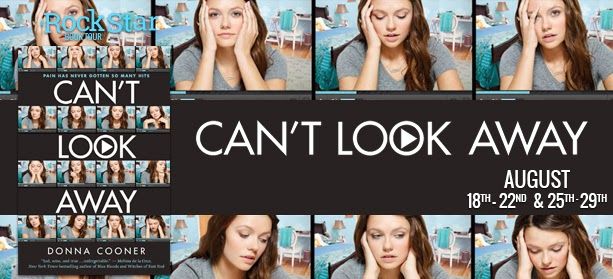 Welcome to Swoony Boys Podcast! This is our stop on the Can't Look Away Tour hosted by Rockstar Book Tours. We are so excited to be a part of this one and are looking forward to sharing our thoughts on CLA. While you're here, don't forget to enter the amazing giveaway at the bottom of the post! You don't want to miss it! Here we go:
*****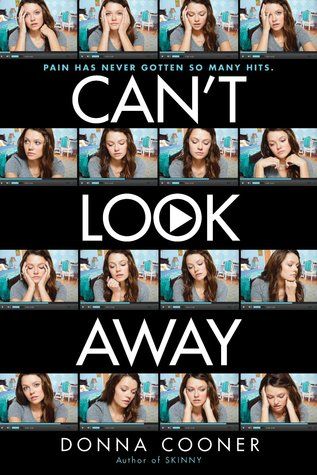 Can't Look Away
Published by
Point
on August 26, 2014
Genres:
Contemporary
Pages:
272
Goodreads
Buy the Book
Donna Cooner establishes herself as our own Jodi Picoult in this timely tale of sisters, loss, and redemption.

Torrey Grey is famous. At least, on the internet. Thousands of people watch her popular videos on fashion and beauty. But when Torrey's sister is killed in an accident -- maybe because of Torrey and her videos -- Torrey's perfect world implodes.

Now, strangers online are bashing Torrey. And at her new school, she doesn't know who to trust. Is queen bee Blair only being sweet because of Torrey's internet infamy? What about Raylene, who is decidedly unpopular, but seems accepts Torrey for who she is? And then there's Luis, with his brooding dark eyes, whose family runs the local funeral home. Torrey finds herself drawn to Luis, and his fascinating stories about El dio de los Muertos, the Day of the Dead.

As the Day of the Dead draws near, Torrey will have to really look at her own feelings about death, and life, and everything in between. Can she learn to mourn her sister out of the public eye?
***Early Praise***
"Resounding . . . with wit, compassion, and courage, SKINNY will speak to everyone who has ever felt invisible or unlovable." — Kathi Appelt, NEW YORK TIMES bestselling author and winner of the Newbery Honor
"The best — and truest — depiction of the joys and pangs of transformation I've ever read. Deeply moving, totally addictive, utterly fabulous." — Lauren Myracle, NEW YORK TIMES bestselling author
"Compelling." — KIRKUS REVIEWS
"This novel explores the ramifications and rewards of taking drastic measures to free the elephant, confront the evil fairy godmother, and free the soul. At a time when many teens are struggling with personal obesity, overweight, and the definition of beauty, public and school libraries should not hesitate to include this . . . in their collection." — VOYA
The 411:
Torrey Grey is internet famous. Fame is what she's always wanted. At fifteen she became a fashion and beauty vlogger and now thousands of people know Torrey through her vlog. But that also means that thousands of people know when her little sister, Miranda, is hit by a drunk driver.
Torrey and her parents moved from Colorado to Texas in an attempt to run away from their grief. But between being lost in her pain, blaming herself and the vlog for Miranda's death,  and navigating a brand new high school, Torrey seems to just keep getting more lost. She has to decide what really maters. Popularity or being herself.

What We Loved:
Sometimes you see a book cover and read a summary and know instantly that the book needs to be read immediately. Can't Look Away was one of those books for us. Imagine our surprise when we picked up a book expecting a quick & fluffy read about a fashion/beauty vlogger and instead were smacked in the face with something way more than that.
Donna Cooner filled the pages of CLA with grief, heartbreak, true friendship, and romance. She gives you a female lead that appears to be one thing an instead surprises the read with a depth they don't see coming. We enjoyed getting to know Torrey. Actually, we enjoyed all the characters. But most of all, we enjoyed being surprised. (Sidenote: Was it just us that detected just a hint of Mean Girls and 'The Plastics' here?)

The Boys:
Luis. He's buff (ABS!), he's sweet, and he says things like this:
"It really doesn't matter which way you look at it. . ." He smiles at me, his brown eyes almost a caramel color in the bright sun. "It's still delicious."
We think that Luis is one of the more complex and well developed characters in Can't Look Away an we're more than fine with that. We loved the added details about Dia de Los Muertes customs and how that is important to both his story and to Torrey's healing. Also, did we mention the abs?


The Girls:
Before we get to our heroine, we have to take a second to mention how much we loved Raylene, Torrey's cousin. She was fun, quirky, and brought some, much needed, comic relief to the story.
Then there's Torrey. In the beginning she is bitter, shallow, and surrounded by dysfunction. There is one flashback scene between her and her sister where we see that there is more to her, but for the most part she reads like that girl in high school that you never would have been friends with. Then, slowly the layers peel away. You see more of the loneliness and the pain, you almost can't help but sympathize with her. When she finally learns to accept and forgive herself we couldn't help doing the same.

Bottom Line:
Can't Look Away is a story about loss, grief, friendship, and learning to accept yourself.

Verdict:
Rating Report
Cover
Characters
Plot
Writing
Swoon
Overall:
4
***About Donna Cooner***
Donna Cooner was born and raised in Texas. She is a three time graduate of Texas A&M University. A former teacher and school administrator, she now teaches teachers and principals at Colorado State University where she is the director of the School of Teacher Education and Principal Preparation. She lives in Fort Collins, Colorado, with her two labs and a cat named Stu. She's a big fan of chocolate and laughing (not necessarily in that order).
Donna is the author of over twenty picture books and was a founding member of the Brazos Valley Society of Children's Bookwriters and Illustrators. She has also written children's television shows for PBS and textbooks for future teachers. SKINNY is her debut novel for young adults.
Find Donna Here:
Website | Facebook | Twitter | Goodreads
***GIVEAWAY***
5 Finished copies of CAN'T LOOK AWAY (US Only)
a Rafflecopter giveaway
Good luck and make sure you check out the other stops on the
Can't Look Away Blog Tour
listed here:
8/18/2014- Such a Novel Idea
8/19/2014- A Book and a Latte
8/20/2014- The Book Belles
8/21/2014- BookHounds YA
8/22/2014- Fictitious Delicious
8/25/2014- Shayna Varadeaux Books & Reviews
8/26/2014- The Cover Contessa
8/27/2014- Katie's Book Blog
8/28/2014- Swoony Boys Podcast
8/29/2014- Tales of the Ravenous Reader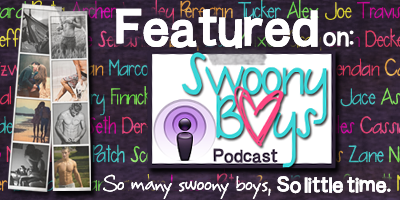 Related Posts