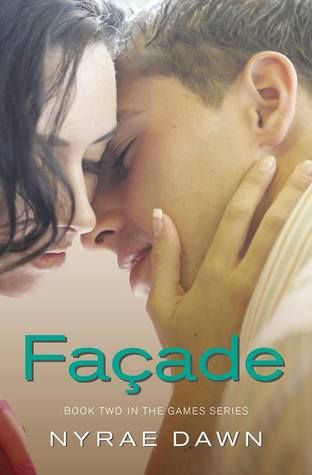 Façade
by
Nyrae Dawn
Also by this author:
What a Boy Wants
Series:
Games #2
Published by
Forever
on July 2, 2013
Genres:
New Adult
Pages:
291
Goodreads
Buy the Book
Can love save them?

After her father commits a crime that shatters her family, eighteen-year-old Delaney Cross is tired of pretending everything is all right. Packing up her car, she sets out to find the people her father hurt. Her search leads her to places she's never been—and into the arms of Adrian Westfall.

To the outside world, Adrian is a sexy, charming ladies' man. But his playboy persona is just an act. Secretly his soul is tortured by a memory too painful to share. Only Delaney seems to see through his façade to the real man underneath. And for the first time in his life, Adrian feels he can begin to open up about his past.

Together, Adrian and Delaney share a passionate love they never expected to find. Yet both still harbor their own secrets. When the dark truth is finally revealed, will it bring them closer together—or tear them apart forever?
If you are looking for a story full of happy times with singing birds and fluffy white clouds and flowers … Façade is definitely not the book for you. However, if you are looking for a book with a killer plot, well-developed characters, swoon that is off the charts, and angst that will make your heart clench, then you can stop right here and start reading immediately.
Façade is Book 2 in Nyrae Dawn's Games series. It's the story of Adrian, who you met in Charade, the first book of the series, and Delaney. It's the story of seeking and finding forgiveness, of heartbreak and loss, and ultimately, of love. Adrian and Delaney are both broken souls, whose lives are intertwined in a way that keep them buried in the past—a past Delaney is desperately trying to make right.
To the world, Adrian is nothing but a brooding, intense, ladie's man always up for a good time and night of partying. Buried beneath the tattoos and the smooth words—and boy are they ever smooth—is a lonely, scarred, broken man who sees no end to his bleak future. Delaney shows up and knocks him for a loop. She's everything he's not, beautiful and soft and giving, though she's hiding her own secrets, and the ghosts in her eyes are ones only Adrian can see.
Nyrae Dawn has packed Façade full of emotion. There are some truly beautiful lines sprinkled throughout the story, phrases and metaphors that will take your breath away.
"I feel your heart," I tell Adrian. He pauses. "I thought it ran away."
Not only does Adrian talk swoon, he writes it, too.
Space,
I asked.
She agreed.
It wasn't what caught my attention.
Her eyes.
Me too,
They seemed to say,
I need space too.
Façade starts quiet but the build is slow and steady, littered with sweet moments, funny moments, heart-breaking moments, and poignant moments so moving you'll find yourself with tears in your eyes. There's heat mixed with pain, and light mixed with dark. The twist at the end will hit you right in the chest, and you will hold your breath all the way until the end. Nyrae Dawn has written a mostly well-paced story with rich characters and engaging dialogue. I definitely recommend this book!
-Review by Les Joseph. Thanks, Les!

Bottom Line:
Façade starts quiet but the build is slow and steady, littered with sweet moments, funny moments, heart-breaking moments, and poignant moments so moving you'll find yourself with tears in your eyes. There's heat mixed with pain, and light mixed with dark.
Verdict: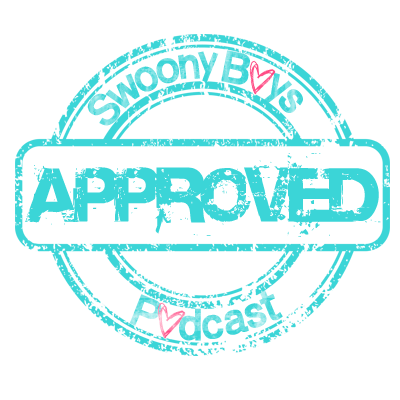 ***EXCERPT***
When I see my sister, Angel, walk over to Ash's grave I don't get out of the car. When some guy walks up and grabs her hand, I don't know who he is and yet, I don't bother finding out. They hug and I don't walk over and do the same thing to her. It's not our thing to stand around having some group, mourning session over the two year-old boy who died too soon.
Nope. This is real life. Not like all the stupid fucking books I read or the movies people watch or the reality shows that couldn't be farther away from reality.
Without moving an inch, I watch her. Watch as she sets flowers on Ashton's grave. As the guy pulls her into a hug. As they kneel on the ground, probably talking to him in a way I'll never have the balls to do.
The guy says something to her and then gets up and walks away. I duck further down in my seat, but no one is paying attention to me. He heads back to a little car and waits.
Angel's hands go to her face and I know she's crying in them. Know she's mourning the loss of Ash, the boy she loved so much. The boy she took care of better than any mom could. I know she sent the guy away because she's like me and needs to handle shit on her own. Only unlike me, she'll never run.
She cries out there for probably thirty minutes. The whole time my chest is tight. Aching. It's hard to breathe and I want to turn away, but I don't. I deserve to feel this way and deserve to see this.
A fist squeezes tighter and tighter around my heart. My face is wet, but I don't bother to wipe away the tears, either. Real men don't fucking cry. That's what dad always said before he hit me in a series of body shots, until I couldn't stop myself from doing just what he said I shouldn't do.
Then he'd beat me harder for being weak.
Angel's shoulders are shaking. I can tell from this far away.
I'm not an idiot. Never have been. I know it wouldn't make me weak to walk over there and hug her. To hold her and tell her it'll be okay, but I still won't do it. What right do I have to try and console her, when I'm the one who destroyed everything?
When I'm the one who let Ash die?
So I sit here and watch her, just so I'll never forget the pain I caused.
We were lucky enough to sit down with Nyrae for two seconds so she could answer a couple of questions for us.

***INTERVIEW***
What is the best piece of advice you've been given about writing?
Slow down. Don't be in such a hurry. You get better the more you write. There is so much to learn along the way.
What advice would you give to a new writer?
Read. A ton. I learned a lot just from reading, and really studying and paying attention to what I read. Know your genre. Write. Every day. Revise. Edit. And like the advice I was given, don't rush. I spent years querying and getting rejected and I truly believe it helped me.
***About the Author***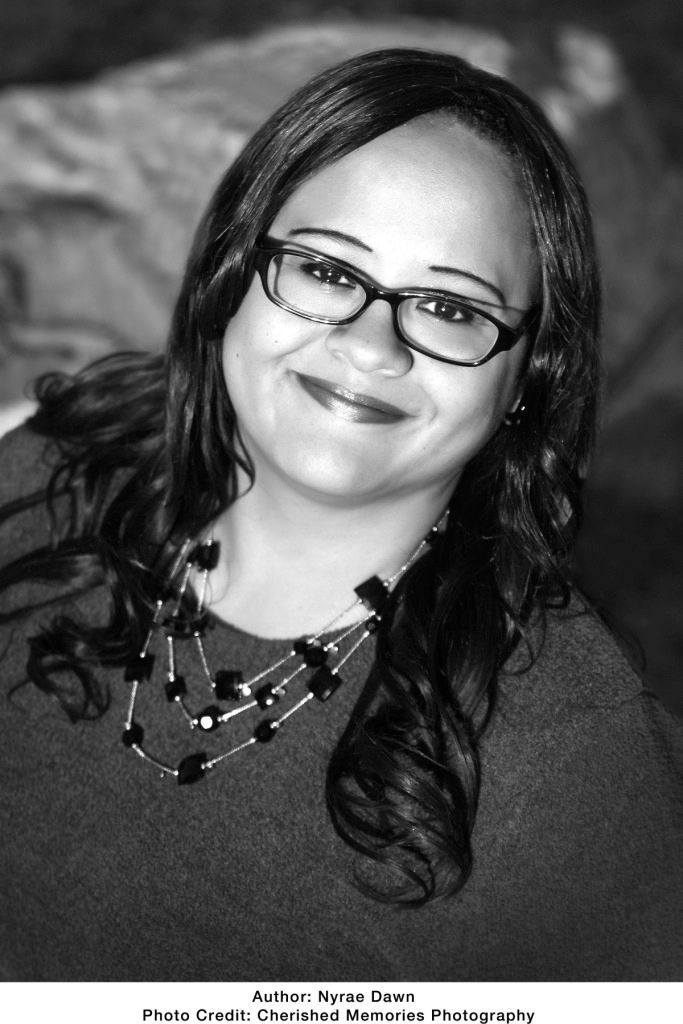 Writing has always been Nyrae Dawn's passion.
Nyrae gravitates toward character-driven stories. She loves going on emotional journeys with characters whether it be reading or writing. And yes, she's a total romantic at heart and proud.
Nyrae resides in sunny Southern California with her husband (who still makes her swoon) and her two awesome kids.
When she's not with her family, you can be pretty sure you'll find her with a book in her hand or her laptop and an open document in front of her.
Find Nyrae Here:
Website | Facebook | Twitter | Goodreads
***GIVEAWAY***
1 WINNER: $25 gift card to the e-retailer of your choice, plus a print copy of FAÇADE
5 WINNER: Forever New Adult Prizepack including print copies of: FAÇADE, THE COINCIDENCE OF CALLIE & KAYKEN (Jessica Sorensen), THE EDGE OF NEVER (J.A Redmerski), and ELITE (Rachel Van Dyken)
a Rafflecopter giveaway
Good luck! What do you think? Ready to check out Adrian?
Related Posts