The Boyfriend Bet
by
Chris Cannon
Series:
Boyfriend Chronicles #2
Published by
Entangled: Crush
on August 22, 2016
Genres:
Contemporary
,
Romance
Pages:
240
Goodreads
Buy the Book
Disclaimer: This Entangled Teen Crush book contains multiple PDAs, after-school detentions, and gambling on the side. Warning: betting on a boyfriend is bad for your health.

Zoe Cain knows that Grant Evertide is way out of her league. So naturally, she kisses him. Out of spite. Not only is Grant her brother's number-one nemesis, but he has zero interest in being tied down to one girl. She's shocked—and secretly thrilled—when they start spending more time together.

Zoe's brother claims Grant is trying to make her his "Ringer," an oh-so-charming tradition where a popular guy dates a non-popular girl until he hooks up with her, then dumps her. Zoe threatens to neuter Grant with hedge clippers if he's lying but Grant swears he isn't trying to trick her. Still, that doesn't mean Grant is the commitment type—even if winning a bet is on the line.
We didn't read the first book in this series, but that didn't keep us from appreciating what was going on here.
The 411:
Grant sets his sites on his nemesis's sister, Zoe, as a way to aggravate him. Zoe is his total opposite, but the more he gets to know her the more he finds himself liking her. Zoe is a sassy, impulsive girl who finds herself falling for Grant, despite the warnings her brother gives her about the kind of guy Grant is. Can Zoe and Grant find love when Grant's a player afraid of commitment and Zoe is looking for her own HEA?

What We Loved:
We are so glad we got Grant's side of things. If we hadn't, we don't know that we would have wanted Zoe to keep giving him more chances to get it together. As it is, we think she should have stopped! Why did she even like him? We really liked Zoe–except for the fact that she kept putting up with Grant's crap!
We loved the focus on friendship here, especially with Zoe and Delia. She was a true friend, and we think that's so important at this age group. We also loved Grant's best friend, Aiden. A lot.

Um...Not So Much:
The story got monotonous and there was a lot of high school drama here. Yes, I realize this is YA set in high school, but you know what I mean. Drama for the sake of drama isn't fun. This was a fast read, though, and we were glad for that.

Bottom Line:
Fast and dramatic, The Boyfriend Bet has a sassy heroine and a jerk hero who somehow find love in a hopeless place.

Verdict:
Rating Report
Cover
Characters
Plot
Writing
Swoon
Overall:
2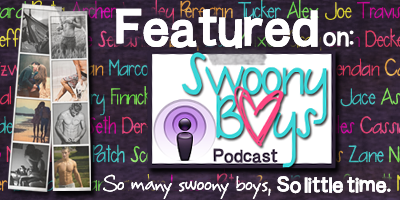 Related Posts